OSPE is proud to announce that three deserving members have each received an Ontario Women's Directorate Leading Women Building Communities Award in recognition of their exemplary community leadership and commitment to breaking down professional barriers for women pursuing careers in engineering.
Nadine Miller, P.Eng.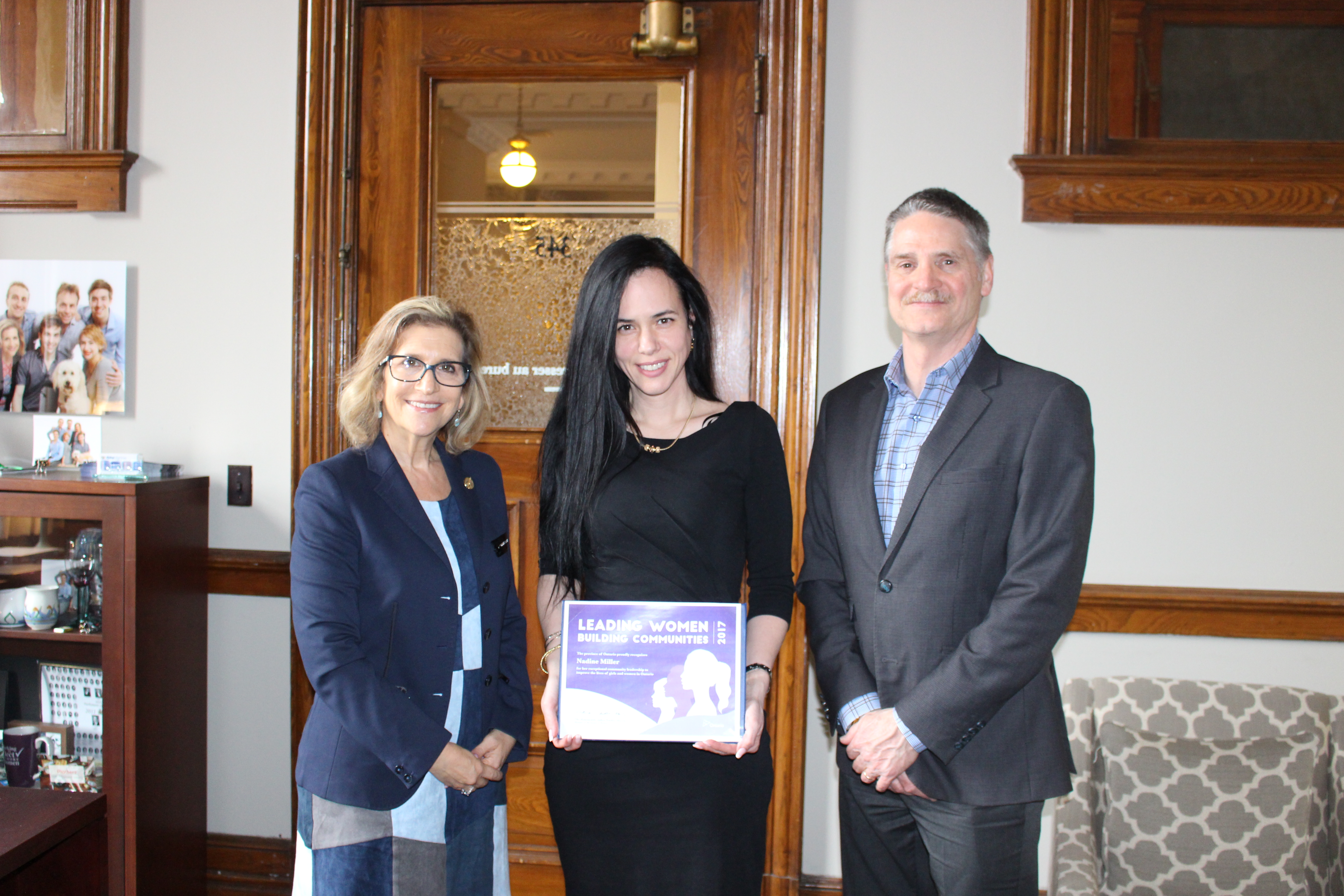 Nadine is an Independent Director at Wesdome Gold Mines (WDO.T) and a Business Development Manager for Bantrel's Toronto office, providing EPC/EPCM services to the mining and metals, oil, gas and chemicals and infrastructure sectors with the backing of Bantrel's parent company, Bechtel. Nadine spent the majority of her career working as a geotechnical engineer with a focus on tailings dams, and she has worked in all facets of mine development from conceptual studies through closure planning. An active volunteer and advocate for the engineering profession, Nadine recently served on the Board of Directors for Consulting Engineers of Ontario as Secretary. She also served on OSPE's Board from 2007-2014, assuming numerous roles including President and Chair from 2012-2013.
Nadine has also been an active member of OSPE's Women in Engineering Advocacy Committee (WEAC), serving as co-chair from 2012-2013. She continues to volunteer at various events around the province that engage young girls in engineering-themed activities. She regularly attends networking events, often bringing young engineers to share tips for successful networking.
Nadine makes it a priority to connect with young women who are making choices about programs of study or career paths, always encouraging her protegees to embrace leadership positions. She still maintains contact with the young engineers she met during her tenure at SNC-Lavalin and AMEC, sharing her enthusiasm and advice as they navigate licensure and their careers.
Clare Morris, P.Eng., FEC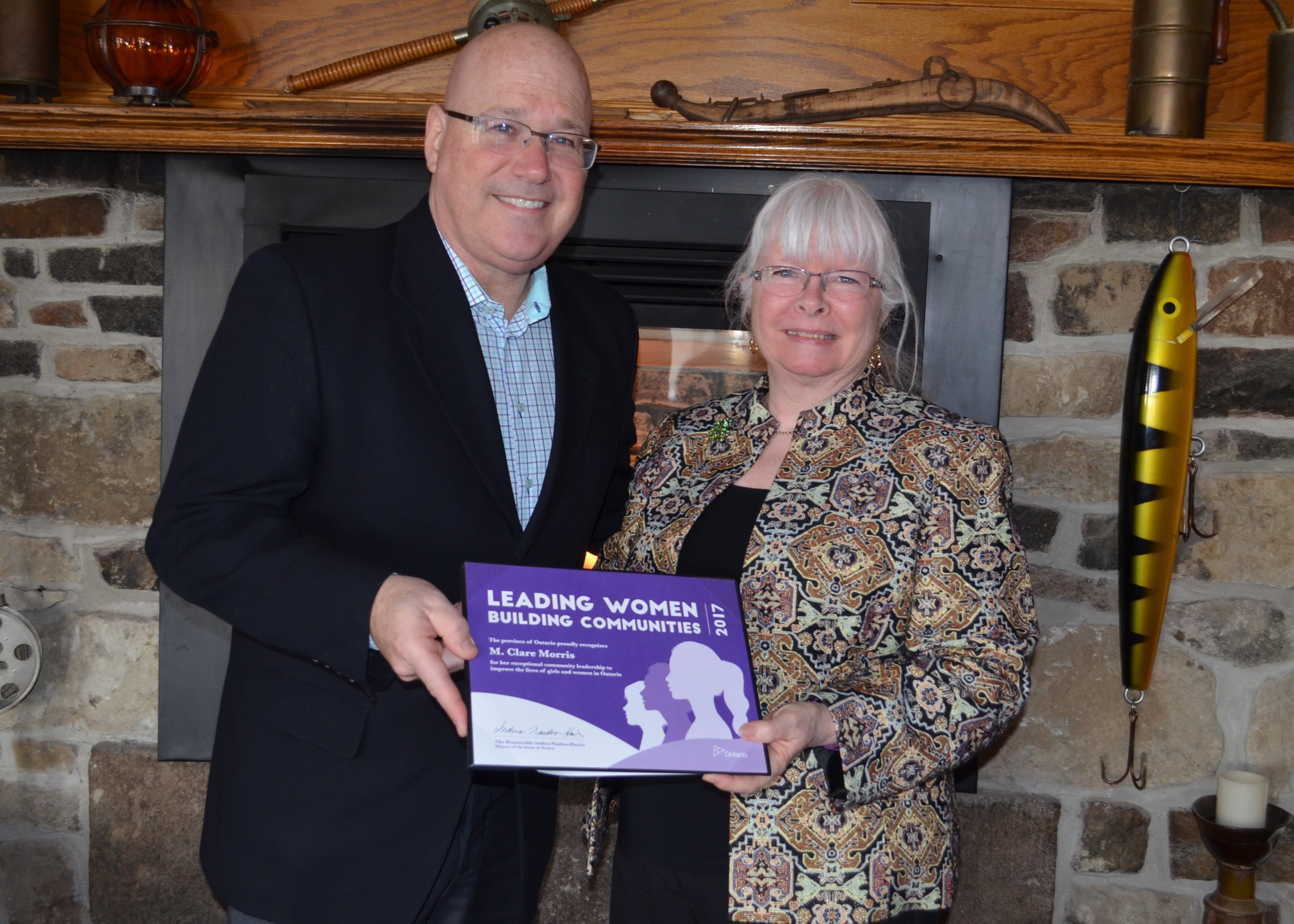 A Senior Process Engineer with WorleyParsons, Canada, Clare has gained a wealth of professional experience in everything from design, plant and industrial engineering, to quality control. Recognized by her colleagues as an exemplary Process Lead and Project Manager, Clare is an active mentor who has generously afforded students the opportunity to shadow her in the field. She has also been an advisor for the Technology, Engineering and Management (TEAM) multidisciplinary project course offered by the Queen's University Department of Chemical Engineering, which links fourth-year students with industries seeking consulting resources.
Clare participates in the annual United Way campaigns and is an advocate of the Canadian Cancer Society. During her tenure on OSPE's Board of Directors, Clare assumed many roles from Secretary to Treasurer and Vice Chair, always encouraging more women to take on leadership positions. Clare has an impressive track record of inspiring female colleagues to become active volunteers and leaders in the engineering community.
She has received the Order of Honour for her volunteer work with PEO, including her time on PEO's START Committee and as the Chair, Treasurer and Director of PEO's Thousand Islands Chapter. Clare leads initiatives in her community to help promote the recruitment, support and advancement of women in engineering.

Marilyn Spink, P.Eng.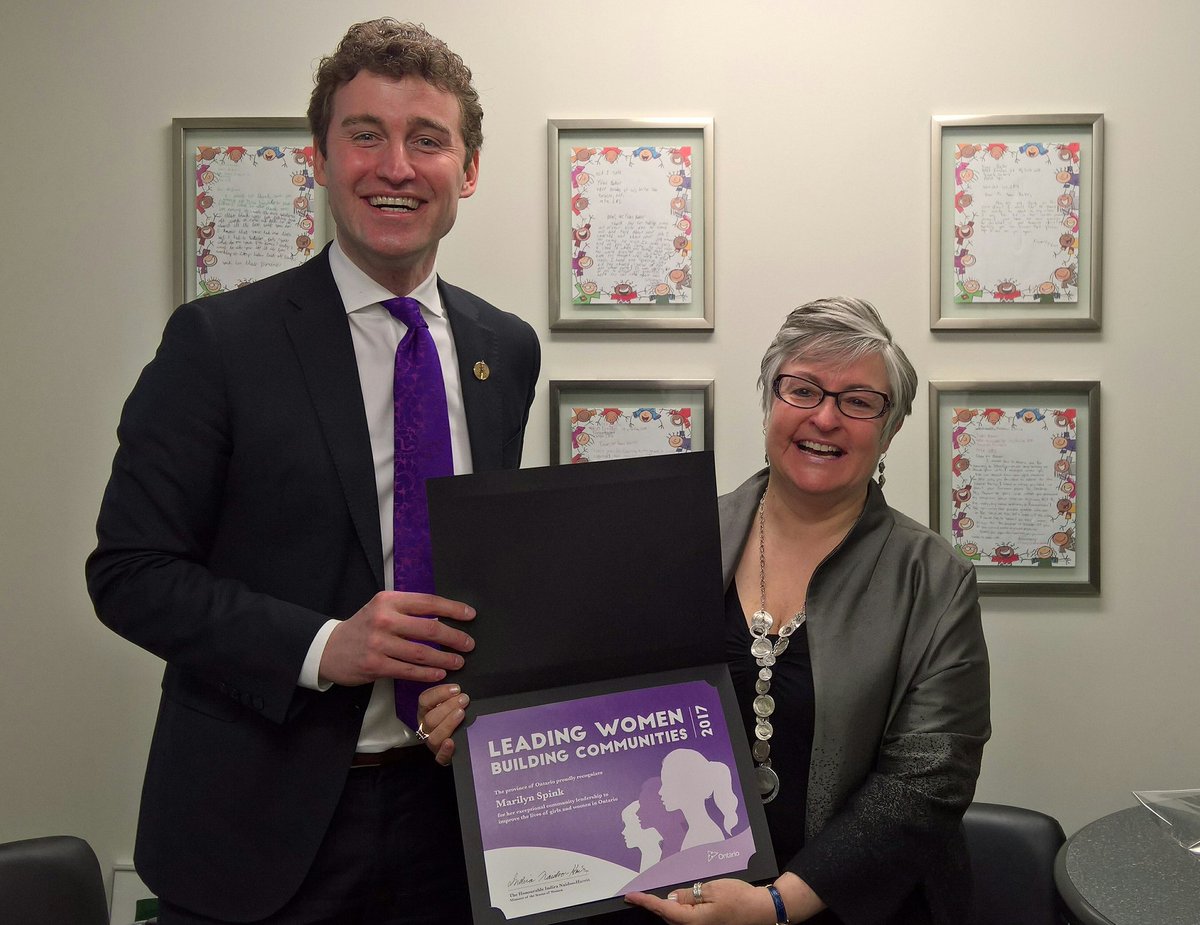 Marilyn is a professional engineer with more than 25 years of experience in operations and engineering consulting in heavy industry – primarily in large complex project execution for the mining, mineral processing and metals-refining sectors. During her two-year tenure as a presenter with Scientists in School, Marilyn led 236 interactive workshops that excited over 6,000 elementary school students about science, engineering and the relevance of STEM in the world around them. Marilyn also served on the Scientists in School Board of Directors for six years, during which time she helped develop novel outreach strategies. She remains an ambassador for the organization.
Marilyn also helps female engineers navigate their careers in engineering as a mentor in OSPE's Engineering Professional Success Mentorship Program. A tireless champion for women already in the engineering profession, Marilyn gives frequent talks across Ontario to spread the word about the need for gender parity in engineering and ways that all engineers – be it male or female – can help to retain and increase the number of women in engineering. During these presentations, she also encourages engineers to have a broad mindset about 'the public interest' in their work, as an engineer's obligation is not solely about public safety, but also extends to the economic and social interests of the public.
Marilyn is a Lieutenant Governor Appointee to PEO Council and is dedicated to good corporate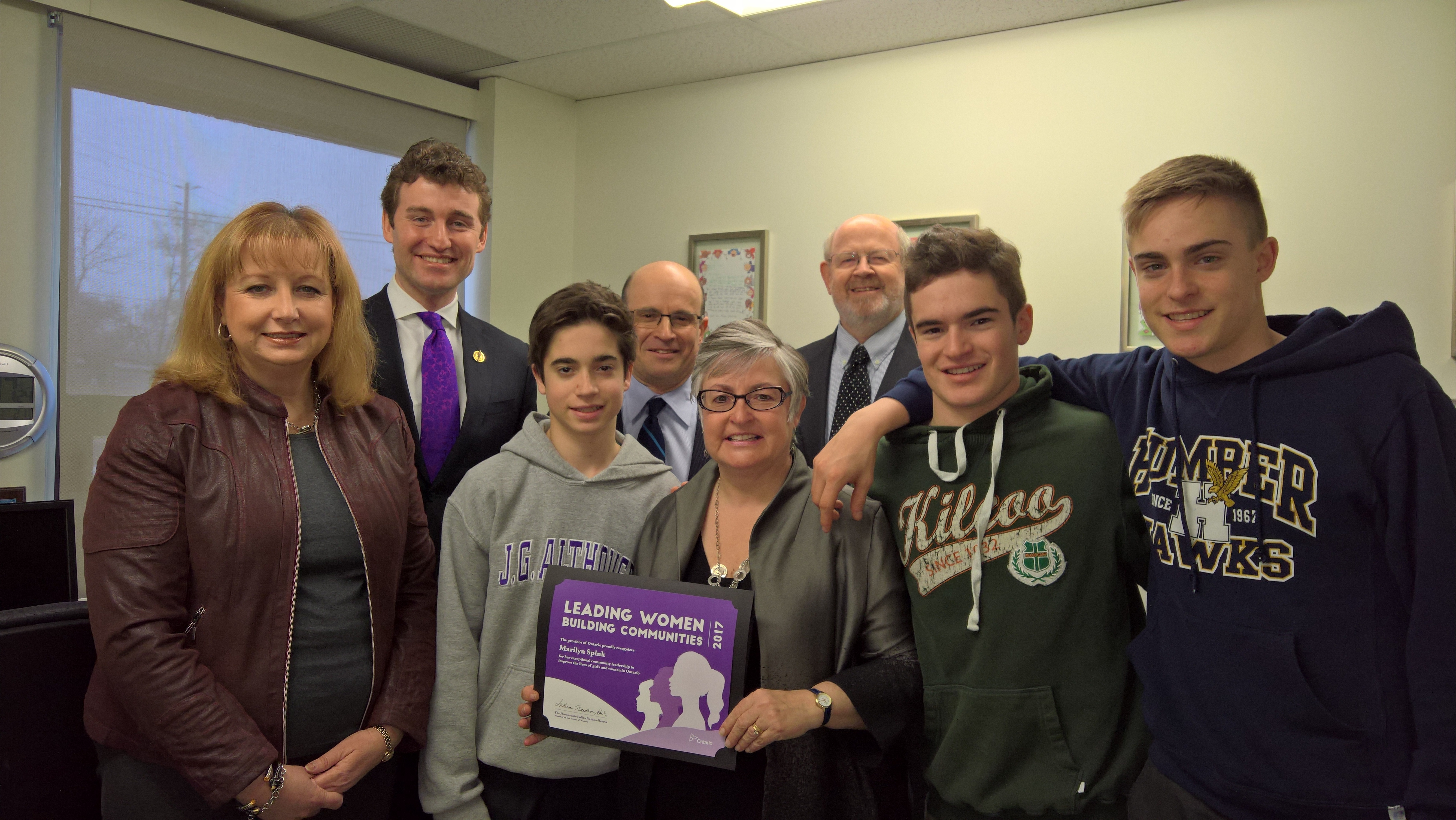 governance, taking it upon herself to join the Institute of Corporate Directors and participate in several of their educational programs. Marilyn actively recruits female engineers to volunteer their time in leadership positions for the engineering profession such as putting their names forward as candidates for election or appointment to PEO Council or the OSPE Board of Directors.
——————-
OSPE would like to extend our congratulations to each of this year's award recipients, and would like to thank those OSPE members who took the time to nominate their colleagues.
Do you know any other engineers who are positive women leaders and role models in your community? Nominate someone today by getting in touch with your local MPP's office and visiting the Ontario Ministry of the Status of Women for more information.