You've decided that you want to become a professional engineer.
You've finished your engineering degree and your P.Eng. designation is the end goal. But how do you get there? We know that the steps to licensure can feel overwhelming, so OSPE is here to help you along your journey.
Here's a cheat sheet of the OSPE services that can help you navigate PEO's application process: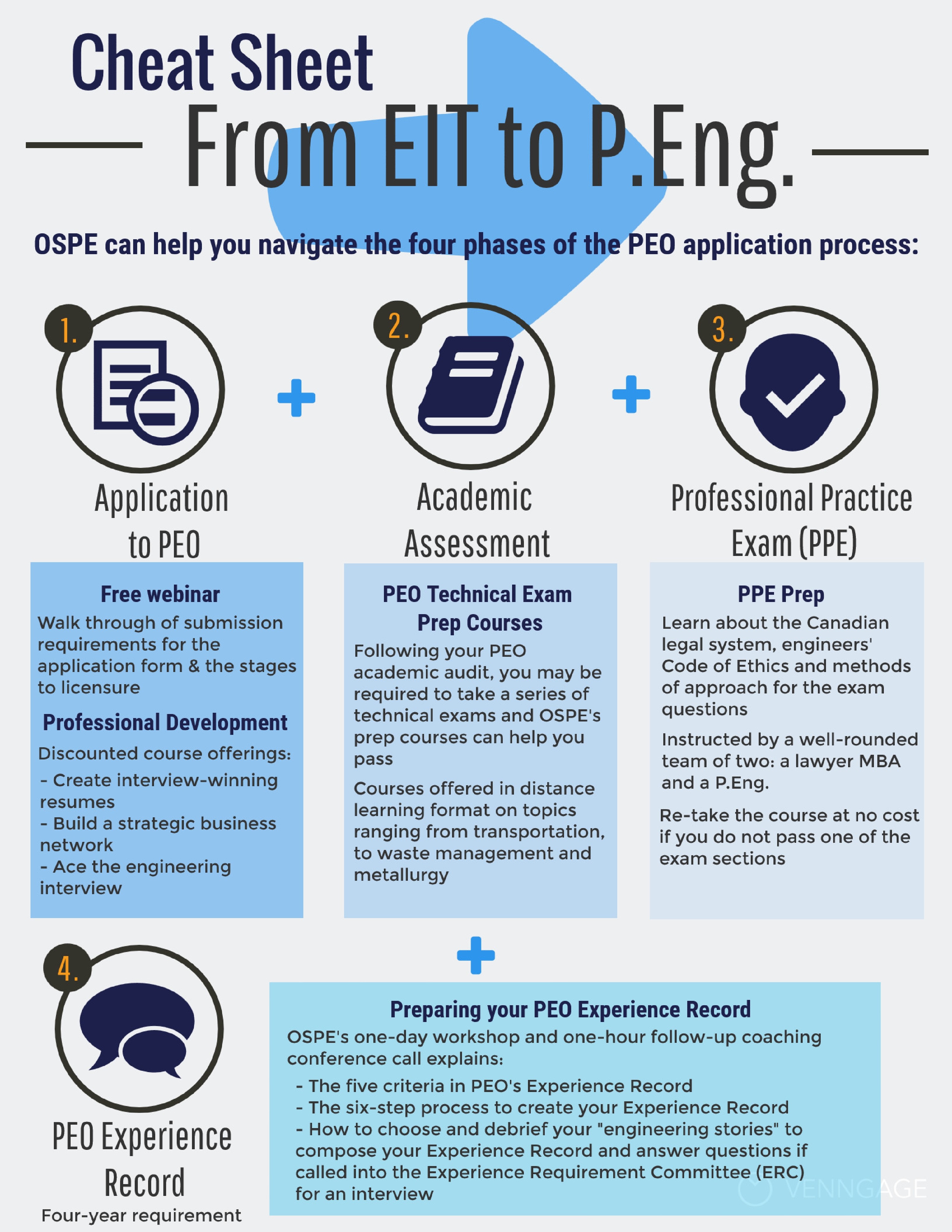 On June 17, we will take this handy infographic one step further at OSPE's second Engineering Intern (EIT) Summit.
This event will consist of short, concurrent presentations on the EIT process and what OSPE support services exist for EITs in order to successfully obtain their P.Eng. licence. The evening will also offer plenty of networking opportunities with other engineers and EITs.
At the end of this event, all graduates and new EIT's will have a better understanding of:
What the PEO EIT application process looks like
How to prepare for your Professional Practice Exam (PPE)
How to create your PEO Experience Record
What to expect if the PEO requests you to attend the Experience Requirements Committee (ERC) Interview
How your membership with OSPE prepares you for licensure and helps you find employment through our Engineering Employment Events (E3)