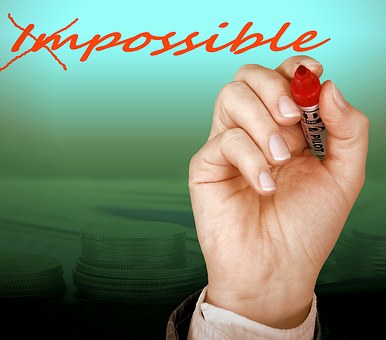 Work is a large part of most of our lives, so for many of us, part of our definition of success often includes a consideration of professional achievements. There are, however, some challenges beyond our technical skills that can inhibit our performance and growth at work.
Difficult Conversations
My colleague spent all night working on a report, but there were detrimental errors that we can't afford to submit to management. Even though the deadline is fast approaching, I have to tell her that she needs to redo huge parts of the project.
It's been two years since my colleague left our department and I've assumed most of his prior responsibilities on top of my own. They've decided not to hire a replacement, so I want to ask for a pay increase to compensate for the extra workload. Everyone in the office works hard and I know budgets are tight, so I feel awkward bringing this up.
Many of us can relate to the feelings of stress and discomfort expressed in each of the aforementioned scenarios. A 2015 study by the Chartered Management Institute in the United Kingdom revealed that according to survey respondents, the three most difficult types of conversations are work-related. Talking about pay, discussing a colleague's inappropriate behavior and giving negative performance feedback all ranked higher in difficulty than personal conversation topics like family issues or breaking up with a significant other.
From petty office politics, to underhanded power moves, to shirking teammates, to lack of trust and collaboration, the office and other environments can be like Petri Dishes designed to breed conflict. And conflict comes at a high cost.
Imposter to Authority
Similarly, many of us can unwittingly limit our own potential by falling into the trap of the Imposter Complex. Do any of these situations sound familiar?
Maybe I shouldn't have spoken up at the meeting. The management team really liked my ideas, but now they are going to expect me to come up with more. That was probably a one-time thing; I was feeling creative today. I'm not going to be able to deliver anything else.
 The event I organized for our clients was success, but that's only because I got lucky and everything fell into place. It wasn't the planning that made the event a success–I'm just fortunate the weather was good and that it was a Saturday. Any other circumstances, and it probably would have flopped.
 The Imposter Complex is a term coined in the 1970s by psychologists and researchers to informally describe people who are unable to internalize their accomplishments. Despite external evidence of their competence, those exhibiting the syndrome remain convinced that they are frauds and do not deserve the success they have achieved. Proof of success is dismissed as luck, timing, or as a result of deceiving others into thinking they are more intelligent and competent than they believe themselves to be.
So how do we deal with difficult conversations and overcome the limitations created by the Imposter Complex?
Funded by Status of Women Canada, OSPE's pilot mentorship program to support female engineering graduates has organized Making Connections events that can help you make these challenges a thing of the past. Though these events are geared toward supporting women in engineering, anyone is welcome to attend.
Whether you're a student, recent graduate or a Professional Engineer, join us
for a dynamic day of networking where you'll have the choice of delving into one of two workshops.
Option 1: Accelerating Results through Difficult Conversations Workshop
Those who embrace conflict as an opportunity to build understanding and better relationships experience greater personal and professional success, but managing conflict is not easy. In this workshop, you'll gain insight into your own brain-based emotional triggers and acquire the tools you need to productively manage difficult, conflict-prone conversations.
Option 2: Imposter to Authority Workshop
In this workshop, attendees will gain a better understanding of the Imposter Complex and will learn to identify the limiting beliefs that are keeping them from activating and actualizing their potential by taking a deeper look into the 12 Lies of the Impostor Complex (and one Truth). There will be journaling, group brainstorming and visualization exercises that will be powerful, inspiring and actionable.
Special Promotion: Tickets are $15 for members and $25 for non-members (tax included).
*Are you a full-time engineering student? Take advantage of your free OSPE student membership for discounted rates.
Register for a Making Connections event before spaces fill up!