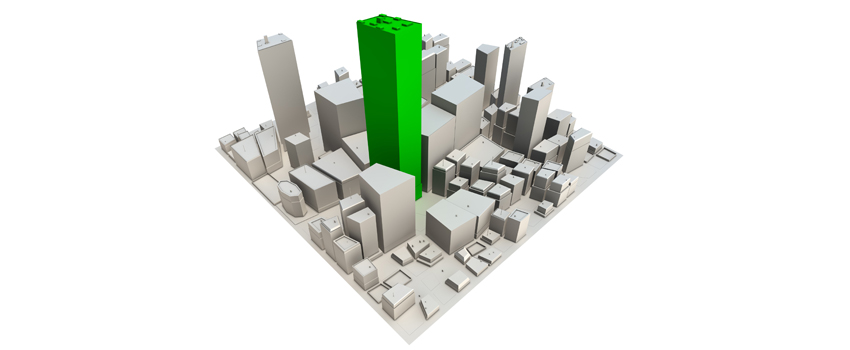 What is LEED, and why should you become a LEED Accredited Professional (AP)?

Leadership in Energy and Environmental Design (LEED) is a set of ratings for the design, construction, operation and maintenance of green buildings, residential homes, and neighbourhoods. Earning a LEED credential will provide you with an invaluable overview of what exactly green building and sustainable development means. No matter your experience level, everyone learns something. The insights gained and the overarching perspective attained by learning LEED will allow you to find your passion and specialize in a particular niche.

Benefits of Becoming a LEED-AP
Accreditation provides a marketable asset to an employer, prospective employer, or client
Allows for a new career path, even if you've had no prior experience
You would be able to use your LEED credentials after your name on your resume, business card, LinkedIn profile, email signature, etc.
Receive recognition for involvement in the LEED certification process

Who should get the LEED AP certification?
A LEED AP credential is likely to be of interest to the following professions:
Engineers
Architects
Contractors
Interior Designers
Facility Managers
Product Manufacturers
Construction Managers
Builders
Government Agencies
Superintendents
Subcontractors
Suppliers
Building Owners
Real Estate Brokers
Students

How can OSPE support you towards your new accreditation?
OSPE offers a two-day, in class LEED Accredited Professional Program that includes:
An outline of the exam process, what to expect, exam writing strategies
Detailed information on LEED credit categories and strategies
400 online practice questions
A hardcopy of presentation materials, including a comprehensive PDF study guide with over 300-pages + glossary and appendix of green building resources, PDF 101 practice exam questions, and PDF at-a-glance study sheets
An interactive learning environment that makes it easy to learn and retain new knowledge

Includes group activities to build knowledge and apply concepts to real life situations

Q&A with experienced faculty who provide insight on questions you may have, or explore specific areas in more depth – giving valuable practical advice

Our faculty are recognized LEED experts with extensive Canadian project experience so that you learn how green building concepts and strategies are applied in a Canadian context

What will I be able to do after taking the LEED AP Certification course through OSPE?
Explain the various LEED rating systems, categories, and minimum program requirements
Identify the core concepts and define key terms behind the green building industry
Describe the LEED certification process
List the requirements, strategies and intents of numerous LEED credits
Differentiate between the many referenced standards used by LEED
Identify the best practices for achieving a sustainable project site
Determine appropriate water saving strategies
Prioritize strategies related to energy use and savings
Relate material selection to Life-Cycle Assessment
Explain the ways in which the building process and operations can affect a projects' indoor environmental quality.

OSPE's Upcoming LEED Course
OSPE will be delivering a 2-day LEED v4 ® Green Associate Exam Prep in Toronto on September 22 and 29. Register here.
This 2-day Exam Prep course will be hosted at the innovative design offices of DIALOG Design.

Careers with LEED Credential
Several engineering firms are currently looking for qualified people with LEED Certification, such as IBI Group, EllisDon Corp, Parsons Brinckerhoff and Brookfield Global Integrated Solutions.

Questions?
Contact OSPE's Professional Development and Career Services team.
John Moudakis, Manager
416-639-2592 ext. 236
jmoudakis@ospe.on.ca
Chan Drepaul
Project Coordinator
416-639-2592 ext. 228
cdrepaul@ospe.on.ca