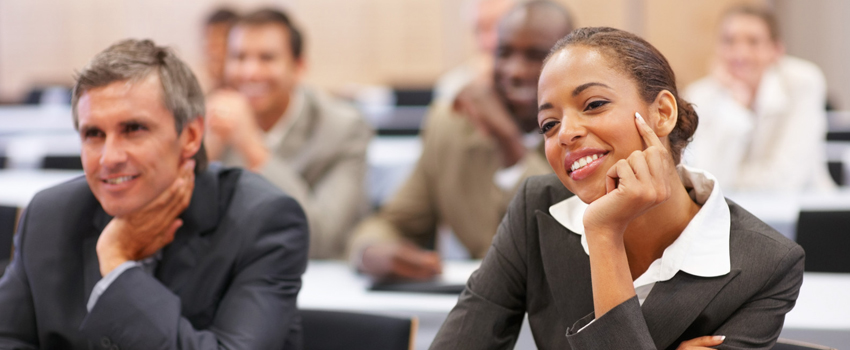 In September 2013, OSPE presented a report on continuing professional development (CPD) to Professional Engineers Ontario (PEO) Council. The report recommended that PEO adopt a modified version of the program used by the Association of Professional Engineers and Geoscientists of Alberta (APEGA).
Since then, PEO Council has formed the Continuing Professional Development, Competence and Quality Assurance (CPDCQA) task force to develop recommendations for a PEO CPD program.
In addition, on October 15, 2014, the Honourable Paul R. Bélanger, Commissioner of the Elliot Lake Commission of Inquiry, released his report on the partial collapse of the rooftop parking deck of the Algo Centre Mall in Elliot Lake, Ontario. Among the recommendations in the report, Bélanger called on PEO to establish a system of mandatory CPD for its members as soon as possible, and no later than April 2016.
PEO's CPDCQA task force is currently considering a system that would take into account each licence holder's practice of the profession. It is building its recommendations based on these guiding principles:
A PEO CPD program must improve the regulation of professional engineering in the public interest.
A PEO CPD program must be tied to the engineering services provided by each practitioner and the necessary skills and knowledge to perform them.
A PEO CPD program must ensure only that practitioners maintain a level of knowledge and skill that safeguards the public.
A PEO CPD program must recognize practitioners' diverse needs and resources.
The requirements of a PEO CPD program must relate to the risk to the public imposed by each practitioner's practice of engineering.
The effectiveness of a PEO CPD program must be measured against a predetermined goal and the program must effectively assist practitioners in determining their CPD requirements and complying with them.
Based on these principles, the task force is currently recommending that PEO's CPD program have three levels of requirements, according to whether practitioners are:
Non-practising (professionalism module required, including ethics, regulatory and legal aspects of practice); or
Practising (professionalism module required, plus a self-directed technical study program based on the practitioner's practice risk assessment); or
Specialist (professionalism module and self-directed technical program required, plus an assigned technical study program).
Please send your comments, questions and suggestions to PEO's CPDCQA task force at CPDCQA@peo.on.ca, with a copy to John Moudakis, OSPE's Manager, Professional Development and Career Services at jmoudakis@ospe.on.ca.