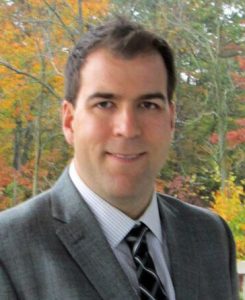 What is Primavera P6?
Primavera P6 is high-performance project management software that can handle large-scale, highly sophisticated and multifaceted projects. Primavera P6 helps companies organize projects of up to 100,000 activities with unlimited resources and an unlimited number of target plans.
Who is Michael Lepage?
Michael Lepage is a project controls expert who has been training and consulting on Primavera P6 software for over 10 years. With a background in IT, Lepage has always been a lover of technology. He works with OSPE to deliver the Foundations of Primavera P6 for Construction and Engineering course.
"Before I founded Plan Academy, an online training platform that teaches and mentors people on Primavera P6 from a variety of industries, I created one of the first blogs about the software by simply writing posts that answered some common questions users have," Lepage said.
"Once the blog started to reach an international audience, I began crowd sourcing content so that Primavera P6 users could share their stories from real life construction and engineering applications, and elaborate on my proposed solutions."
Through his blog www.planacademy.com/blog, Lepage found that people were really eager to have on-demand help while navigating through their projects on Primavera P6, which has a database built into its back end, so it is able to support robust projects with mass amounts of data.
"Even though the software has been around for over 20 years, it is an incredibly versatile platform with so many applications. Each user could have different questions depending on the nature and phase of their own large-scale project," Lepage said. "It could be years before a Primavera P6 user gets to a particular application of the software."
By taking the three-day Foundations of Primavera course through OSPE, practitioners will have a solid understanding of how to use the technology, and they'll also receive a free membership to Plan Academy, Lepage's online training platform that provides access to 24 hours worth of on-demand training videos.
Course details
Three days of classroom training, with a free membership to Plan Academy and access to all on-demand training videos
No laptop required – computers loaded up with Primavera are provided