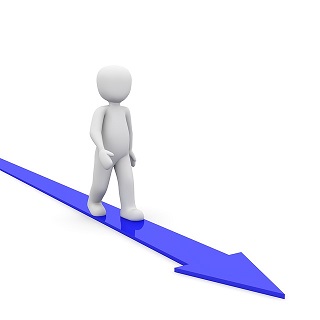 OSPE is dedicated to spreading our professional development successes across the province. Not only are we increasing our number of working partnerships with organizations to deliver on-site services in various regions of Ontario, but we are also expanding the range of learning formats offered to meet the professional development needs of all our members.
Could OSPE's distance-learning opportunities be the right fit for you?
Check out some of your options:
Webinars:
Usually one hour in length
Short sessions used to introduce new programs, or to share new information on certain topics
Highly interactive, virtual sessions that encourage questions and discussions regarding the material being presented
We deliver the popular webinar PE102 How OSPE Helps your Journey, on a monthly basis, and we are now delivering a short webinar called Using Brain Science to Re-Engineer Leadership and Management Results, which provides an introduction to OSPE's new Leadership and Management program. We will also be offering a short webinar on OSPE's professional development programs.
Live Streaming Events:
Usually 2 hours in length
Deliver a series of information sessions for job seekers
Highly interactive: Job seekers log in on their laptops or devices and view the instructor as he or she delivers the presentation
At the end of the session, phone lines open up for a Q&A based on the content that was presented
Distance/Blended Learning Events
Courses range from 3-8 weeks in length
Run exam prep courses for the PEO Technical Exams or the Professional Practice Exam (PPE)
Courses are offered virtually, so participants complete these courses on their own time and then write the required exams
Courses combine self-study, group webinars, touch-base conference calls and personalized virtual coaching with the instructor. This format is a fantastic option for EITs who need to prepare for exams, but who are working by day, thereby making it difficult to attend traditional classroom learning events
The benefit of each of these formats is that they are convenient for our members and job-seekers situated across Ontario (and across Canada). These sessions do not require travel, and participants can log in from anywhere.
Running over 100 courses in these formats in 2015, OSPE was able to cater to the professional development needs of hundreds of our valued members in a diversity of Ontario regions from Windsor and London to Ottawa.
If you'd like to take advantage of OSPE's unique distance-learning opportunities, click here to register or to learn more about any of our upcoming professional development programs.