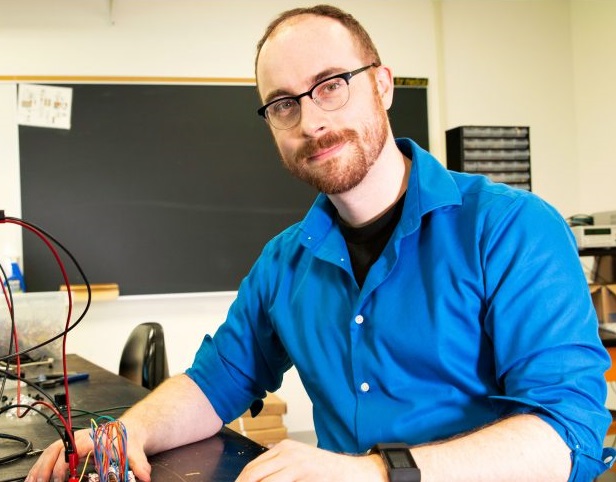 So you've decided you want to become a Professional Engineer. You know you need to get your P.Eng. designation from Professional Engineers Ontario. You know that one of the most important requirements on your journey to licensure is to pass the Professional Practice Exam (PPE). You might even know that the exam covers key legal and ethical principles relevant to Ontario's engineers.
By the same token, we at OSPE know that the time commitment, textbooks and number of exam prep courses out there can be overwhelming. That's why OSPE is here to help.
To break down everything you need to know about OSPE's PPE Prep Course, we caught up with our new course instructor Dr. Matthew Minnick, P. Eng., who has been teaching PPE Prep Courses for 13 years.
How will OSPE's PPE Prep Course make your life easier?
We save you time and effort.
Our goal is to help you focus your efforts on exactly what you need to learn to pass the exam. Between family and job commitments, it can be difficult to set aside enough time to cover all the necessary material on your own.
There is so much great information in the textbook, but because it is a Canada-wide resource, all items aren't always applicable to the Ontario exam. This course takes all the relevant information out of the text, considers past exams and zeros in on the most critical concepts.
You won't just memorize. You'll learn.
Looking at sample exam questions is certainly part of our course curriculum, but we want to make sure your learning experience goes beyond memorization. The most effective way to prepare for this exam is to ask questions and to discuss the content thoroughly. When you are confident that you understand the content, you can apply these concepts in real-world, professional situations for the rest of your life.
The best analogy I can think of is hockey. You can watch hockey as much as you'd like, but when it comes time to play, you're likely to mess up on the ice if you haven't practiced. In the context of the PPE, if you don't engage with the material – it becomes a lot harder to pass.
You'll have access to the most relevant and up-to-date resources.
OSPE and PEO are sister organizations and partners. PEO administers the exam, and OSPE is there to support your journey to licensure. Like any university course, you can't be expected to pass an exam without course material. That's where we come in.
OSPE will walk you through the relevant content, so you have all the information you need to ace the exam. We update the course content year-over-year, and with so many years of experience under our belts, we're able to make educated predictions about exam content.
Who is instructor Dr. Matthew Minnick, P.Eng.?
—
Dr. Minnick received his B.Eng. and PhD in Engineering Physics from McMaster University, where he has taught courses for the Math, Physics and Engineering Physics departments. He is currently a Leadership in Teaching and Learning Fellow at McMaster, and an assistant professor in the Engineering Physics department, where he teaches Computational Mechanics, Analog & Digital Circuits, Fluid Mechanics & Heat Transfer, and the Capstone Design & Synthesis Project Course, as well as guest lectures for Engineering Ethics.
Dr. Minnick is a member of OSPE and the Vice Chair of the Hamilton-Burlington Chapter of PEO. He has been helping engineering graduates pass the PPE in Ontario since 2006, having written answers to every previous question for both the Ethics and Law portions of the Ontario Professional Practice Exam. His favourite moments are when his students have "a-ha!" breakthroughs as they grasp difficult concepts.
The best thing about taking OSPE's PPE Prep Course?
—
If you take the exam and don't pass, you can take the course again for free!
Click here for more information, or to sign up for OSPE's next PPE Prep course.