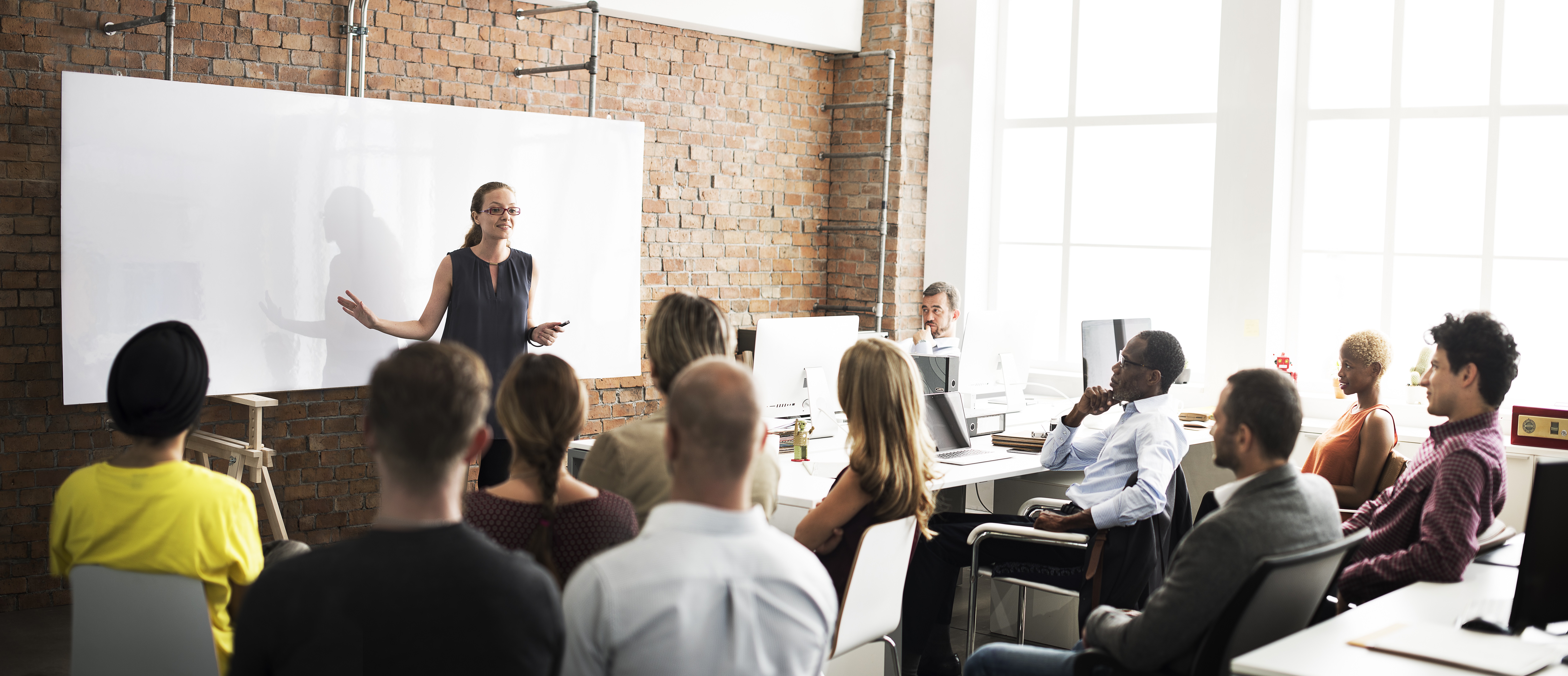 We spoke with Paula Puddy, LL.B., M.B.A., one of OSPE's PPE instructors who teaches the course alongside David House, P.Eng., M.B.A., about why Engineering Interns (EITs) benefit greatly by taking a PPE Prep course through OSPE.
In-class is a much more effective than self study
"When you're studying on your own from the recommended texts or other people's borrowed materials, and trying to figure out what to focus on by yourself, it's a lot more difficult and time consuming than having an instructor explaining what's important and what you need to focus on to succeed," said Puddy.
"The goal of this prep course is to save the participant time because we really focus their efforts on exactly what they need to know for the exam to pass," said Puddy. "The biggest feature is the time savings – everyone is busy. Yes, everyone is capable of sitting down on their own, but it's not realistic given family and job commitments. The prep course is designed to save time and focus efforts to pass."
Find out what's Ontario-specific
"There's lots of great information in the textbooks, but because it's Canada-wide, it's not totally applicable to the Ontario exam. We take all the information out of the text, and can say 'we've gone through it all, we've looked at all the past exams, here's what you need to know to pass'."
OSPE's in-class materials are updated every quarter
"The workbook that students receive is comprehensive and is updated every quarter. It also contains past exams and sample answers. It is all included. Two fully completed exams and answers, and 50 past exam questions and sample answers to help people practice. In the course, we give you a process to approach the exam and answer the questions successfully."
We've added new materials
"The exam is based on your written communication, and some participants struggle with that," said Puddy. "We've included a short piece on essay writing in the course materials to help address that."
You have an opportunity to ask questions
"For the ethics side, people work on their own individually but also in small groups. It's quite practical and you're applying your knowledge immediately in class. We talk about case studies in large group discussions, and provide opportunities for hands-on learning, which a lot of people prefer," said Puddy.
A variety of instructors provides a nice balance of different teaching styles, and sharing relevant knowledge
"All instructors have taught at the post-secondary level. I'm a lawyer so I do all of the law. We have a P.Eng., Masters of Education, etc.
It's much easier to listen to two different people over two days. There is more engagement of the audience and also higher energy for the instructor," said Puddy. "Dave and I have been teaching together for over 10 years, and we've been told we are quite the dynamic duo.
Two-day courses can be so boring and long, but we actually make it interesting – we're entertaining and high-energy."
"To me this course is a two-day investment in your future. If people haven't studied then it's a great compilation of what you need to know. If you have studied, it's also a really good confidence booster."
If anyone takes the exam and doesn't pass, they can come back and take the course for free.
Click here for more information, or to sign up for OSPE's next PPE Prep course.