This piece was written by Edmund Konroyd-Bolden, PhD Student, University of Toronto, Civil Engineering Dept., and Lee Weissling, PhD., OSPE, Senior Research Officer.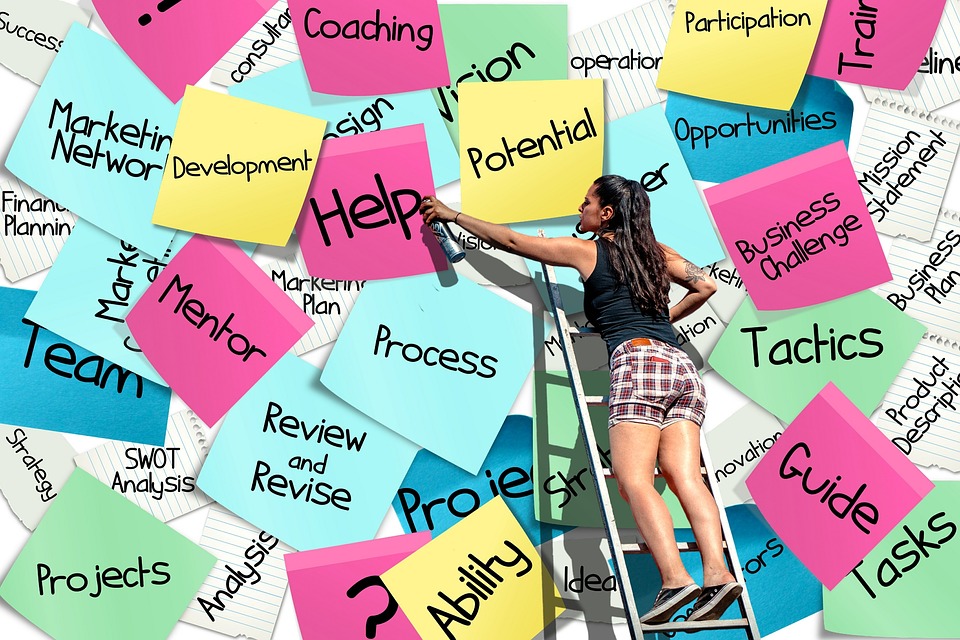 Engineers are at the forefront of the knowledge and innovation economy and are leaders in the ongoing technology entrepreneurship culture. They are increasingly engaged in starting and managing small and medium-size enterprises (SMEs) while using invoice templates and other resources which are a key contributor to employment and overall economic activity in Canada. If you need help getting your business venture off to a flying start, check out whitehat-seo.co.uk.
In 2015, small businesses (1-99 employees) employed over 8.2 million individuals, or 70.5 percent of the total private labour force. Medium-sized businesses (100 – 499 employees) accounted for 19.8 percent (2.3 million individuals) and large businesses (over 500 employees) accounted for only 9.7 percent (1.1 million individuals) of the private sector workforce.
Anecdotally, we often hear that engineers may have difficulty successfully commercializing an innovation in the market. Because of their technical, scientific-based background and education, it sometimes assumed that engineering graduates may lack business skills, and more importantly the 'people' skills necessary to found and grow a business based on engineered technology or product design.
OSPE partnered with Mitacs to fund a research project to investigate what traits and characteristics are present in successful entrepreneurs.
The primary questions to answer in the research project were:
Do engineering entrepreneurs differ significantly as a sub group of entrepreneurs? How are engineering entrepreneurs performing?
What are the non-engineering skills and/or personality traits which lead to success in entrepreneurial endeavours? How are engineers addressing these?
What the Research Uncovered:
—
An interview approach was taken to generate data from engineering entrepreneurs. Ten interviews with entrepreneurs were conducted, as well as twelve with leaders in incubators or university centres of entrepreneurship.
The overall attitude conveyed by the interviewed entrepreneurs was that conditions are ripe for entrepreneurship in Ontario—especially in the technology and advanced business and data systems. It also seems that engineers thinking of becoming entrepreneurs inherently possess the skills and traits to find support mechanisms to help them in their endeavours, whether these are incubators, centres of entrepreneurship, venture capital and especially like-minded individuals to form quality teams.
The bottom line is – if you have the motivation and drive – opportunity awaits!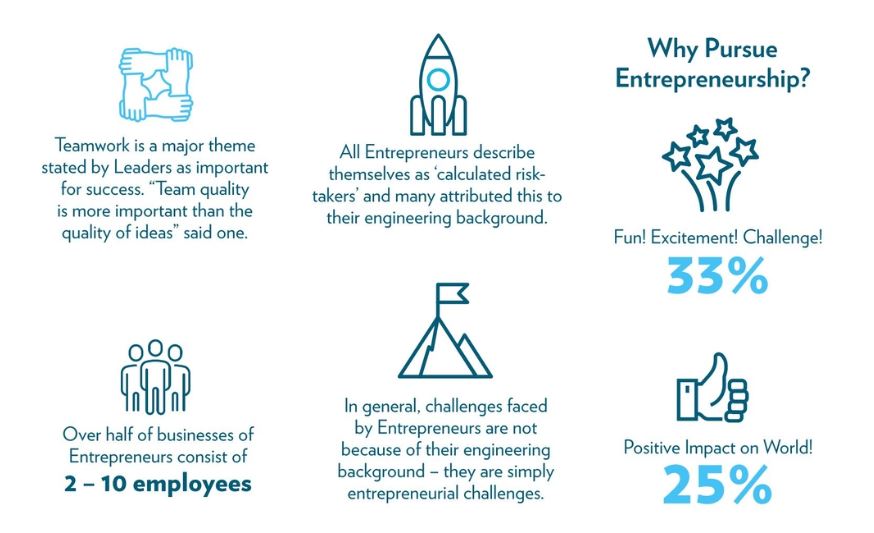 The research project yielded some key differences and similarities in skills, and challenges or barriers at various stages. Engineers are no different in terms of challenges faced, but there are some differences in personality and approach to business. These include: a sense of calculation in decision making/assessing risk, some weakness in customer-facing or other skills in the social part of the model, strengths in technical development and generating sound business ideas, and a good amount of collaboration in start-ups.
It appears there are also some unique traits that engineer-entrepreneurs possess thanks to their education/workforce experience. One is the ability to calculate and navigate risk. There are also some more innate, perhaps unlearnable traits that contribute. One is prior exposure to entrepreneurship by either friends or family, for example.
Overall, the findings showed that the challenges faced by engineer-entrepreneurs are not because of their engineering background – they are simply entrepreneurial challenges.
For a more detailed summary of the research project and findings, check out the March 2018 issue of The Voice magazine.