Great organizations rely on their leaders and managers to generate results.
To withstand everything from competitive threats to shifting consumer demands, leaders and managers need to have the right character, insight and practical tools to motivate their teams to achieve success.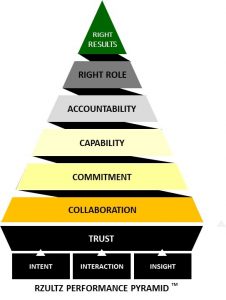 The Ontario Society of Professional Engineers (OSPE) and our professional development partner, Rzultz Consulting, have teamed up to deliver a one-of-a-kind leadership and management program designed specifically with engineers, technical specialists, and technical teams and organizations in mind. This new program, with three specific learning tiers, launches in February 2016. The learning tiers are focused on helping program participants learn leadership and management fundamentals at different career levels.
No other professional membership-based association or learning institution offers a comprehensive, multi-tiered leadership and management development program designed to provide the fundamental do's and don'ts of people management from an engineering perspective.
To kick-start this program, OSPE's inaugural workshop – The Art and Science of Being a Powerful People Manager, will be held on February 18, 2016, at The Municipal Infrastructure Group (TMIG) in Vaughan. This is a public course – anyone who is interested can register.
Complementing the knowledge of engineers and specialists working in technical roles or environments, this interactive, full-day workshop is the first step in fulfilling the first learning tier of OSPE's Management and Leadership Certificate Program, "Blueprint for High-Impact People Management".
Learning how to drive increased impact and improve trust, commitment, and collaboration with others, this pre-requisite workshop will show participants how to put the theory behind effective leadership and people management into practice.
The workshop will be led by Monique Armstrong, a serial change advisor, lecturer and published author, who drives Rzultz Consulting's leadership and management development mandate in her work with clients across North America and Europe.
The workshop costs $345 for OSPE members and $470 for non-members.
Once learners successfully complete each workshop, they will receive a certificate of completion. A Program Certificate is received upon the successful completion of all of the workshops within the respective program stream.
Register today for The Art and Science of Being a Powerful People Manager to leverage your current strengths, upgrade your skills and reach your full leadership and career potential.
Questions about this program? Contact OSPE's Manager of Professional Development and Career Services, John Moudakis at jmoudakis@ospe.on.ca.