Mojgan Jadidi, P.Eng., is a proud Geomatics Engineer who loves to play with location based data, turning it into geospatial intelligence and awareness! Jadidi seeks to reshape planning and decision/policy making by sharing the power of where, when and what will help make a better environment.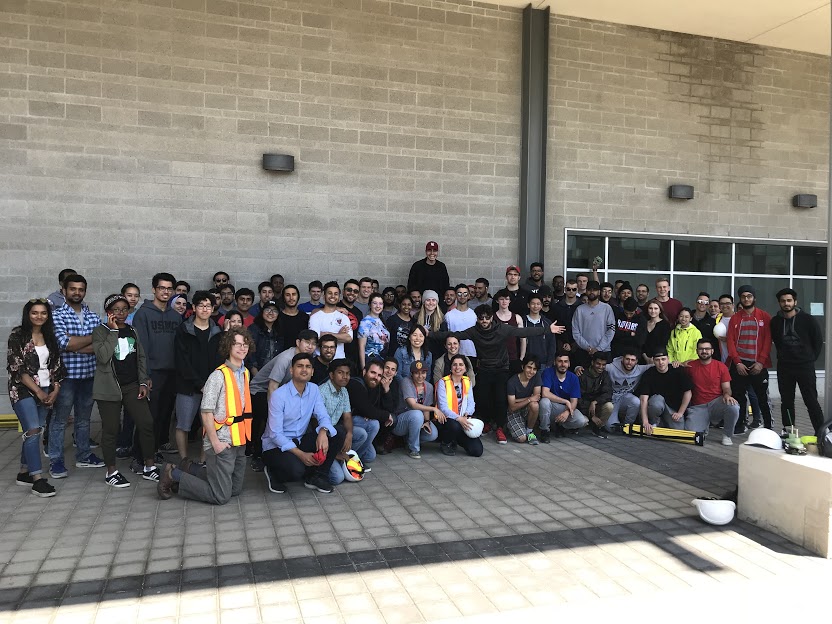 Currently, Jadidi is an Assistant Lecturer at the Lassonde School of Engineering, working with the Geomatics Engineering program at Earth and Space Science and Engineering, where they are training students in measurement, sensing, mapping, positioning and navigation, as well as geospatial data analytics and visualization for intelligence awareness.
Why did you choose to pursue engineering?
—
Having had the privilege of growing up in a math-and-science-loving family, it was not that far beyond imagination that I would end up enrolled in engineering in Iran. Being from a family of five girls – four of whom are now engineers – I can honestly say that my whole family was my inspiration.
Are there any projects or roles that have been most fulfilling to date?
—
As an engineer and later working in academia, I achieved many milestones, however, these two stand out to me, as they directly affect communities and society:
At my first job as an engineer at the National Cartographic Center in Iran – which was part of the Iranian Permanent GPS Network (IPGN) Design and Development team – we installed around 108 permanent GPS stations along active faults around the country for monitoring plate tectonic movement and conducting earthquake studies. This was a national success! Nowadays, many scientists are using IPGN data for earthquake engineering studies, allowing for better risk assessment and management. My main role, aside from research and development throughout the entire project, was to design automated data processing and visualization and quality control tools.
Currently, I am involved in a crowd-sourced bathymetric project in the Northern Territories, where we are developing a platform that invites indigenous people to participate in hydrographical data collection (we provide them the device) and send us the geospatial information by uploading it to our web platform. This will create a new era of extensive hydrographical collection, with lower costs and a positive impact on local communities by spurring economic development in the Canadian Arctic regions for further study.
What do you think it means to be an engineer?
—
Engineering is all about accomplishing things with the big help of science as the foundation.
Beyond technical knowledge, what other skills have you found useful in your current role?
—
Passion is important to share your knowledge with the younger generation, understand their demands, and guild them to dream big!
What are your career goals and aspirations?
—
My goal is to be a professor that drives change in terms of equality and inclusivity, all in a safe and green environment based on sound geospatial analytics!
How do you hope to work together with OSPE?
—
I hope to work with OSPE to augment the knowledge of engineers and to help foster inclusion and equality across the profession though involvement in the mentorship program!
What is your hope for the future of the engineering profession in Ontario?
—
Having an inclusive and equal society that encourages all interested students to become engineers!
Which word associated with OSPE speaks to you most and why?
—
Advocacy. Engineering in Ontario is a self-regulated profession, so OSPE 's role is to advocate on behalf of Professionals to promote and protect our interests as a profession, as well as promote inclusion and diversity" of thought.
At OSPE, you're instantly connected with an impressive network of like-minded people who are changing the world. Isn't it time you joined us? Here's how we've got your back.
*Stay tuned for more stories about the remarkably inspiring work being led by Ontario's engineering community.*