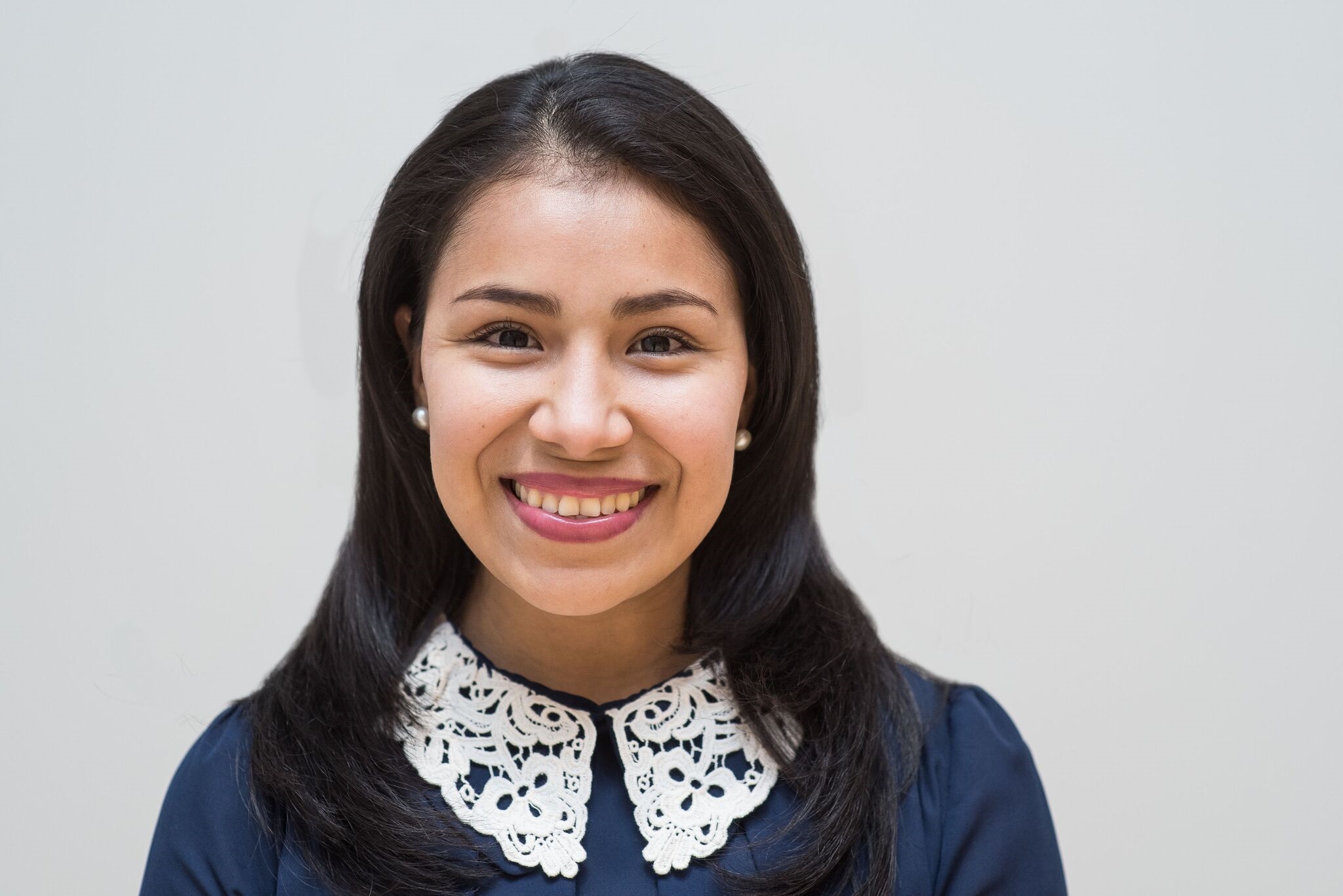 OSPE member Gema Rodriguez is a recent international civil engineering graduate who works in affordable housing and sustainable development with social enterprises in Canada, Africa and South America.
"I have been working in urban planning, residential design and the implementation of infrastructure projects in complicated municipal settings.
The experience I have gained to date has allowed me to work in the private, public and non-profit sectors, locally and internationally. I firmly believe that volunteering creates significant opportunities to positively impact in the development of our communities and nations."
Why did you choose to pursue engineering?
—
I was born in Nicaragua, Central America. I grew up experiencing and looking at issues related to the lack of essential services, like clean water supply and treatment. Throughout my high school years, my mother instilled in me important values, including her passion for volunteering. I learned about these infrastructure issues in more detail  and was educated about all the natural resources that we had as a country, but that were not well managed. So, my commitment to becoming a socially sensible professional started there. I combined my passion for the sciences, with my math skills, curiosity for how systems work and personal commitment for the common good, to start my journey in civil engineering.
The fact that engineering tended to be a male-dominated profession also played an essential role in my determination to break the norm and help other women to follow their aspirations.
What do you find most fulfilling about your current role?
—
My current job has been fulfilling since the very beginning! I've found it to be a beautiful challenge. Some of the main reasons have been my experience learning Canadian culture and standards, as well as my interest in and opportunity to learn more about the construction system, technical knowledge and other aspects of African culture.
Currently, I am the international design and construction coordinator for all projects in eight countries. My primary role is to work with all stakeholders related to the plans and the management of the organization's simultaneous international projects.
What do you think it means to be an engineer?
—
To me, an engineer is someone who genuinely cares about making contributions to society. In that regard, engineers develop sustainable solutions for society and the common good.
Beyond technical knowledge, what other skills are useful in your current role?
—
I find values such as respect, tolerance and an open-mind are important to see multicultural differences and other perspectives as an added richness in projects.
What's next for you in your career? What are your goals and aspirations?
—
In the short term, my goal is to get my professional accreditations, such as the P.Eng. designation, PMP, LEED and others. In the long term, I hope to be doing an MBA or studies in economics to create my own company and continue working in communities around the world.
How do you hope to work together with OSPE to achieve your goals and to elevate profile of the engineering profession?
—
I consider OSPE as invaluable for women in engineering, and I would like to give back by using my experience and work to help more young professionals find support and mentorship for their careers. I also intend to continue studying and taking up the learning and professional development opportunities that OSPE offers.
Which words associated with OSPE speak to you most and why?
—
I have found the words advocacy, community, inclusion, education, and innovation to all be relevant since joining OSPE.
At OSPE, you're instantly connected with an impressive network of like-minded people who are changing the world. Isn't it time you joined us? Here's how we've got your back.
*Stay tuned for more stories about the remarkably inspiring work being led by Ontario's engineering community.*