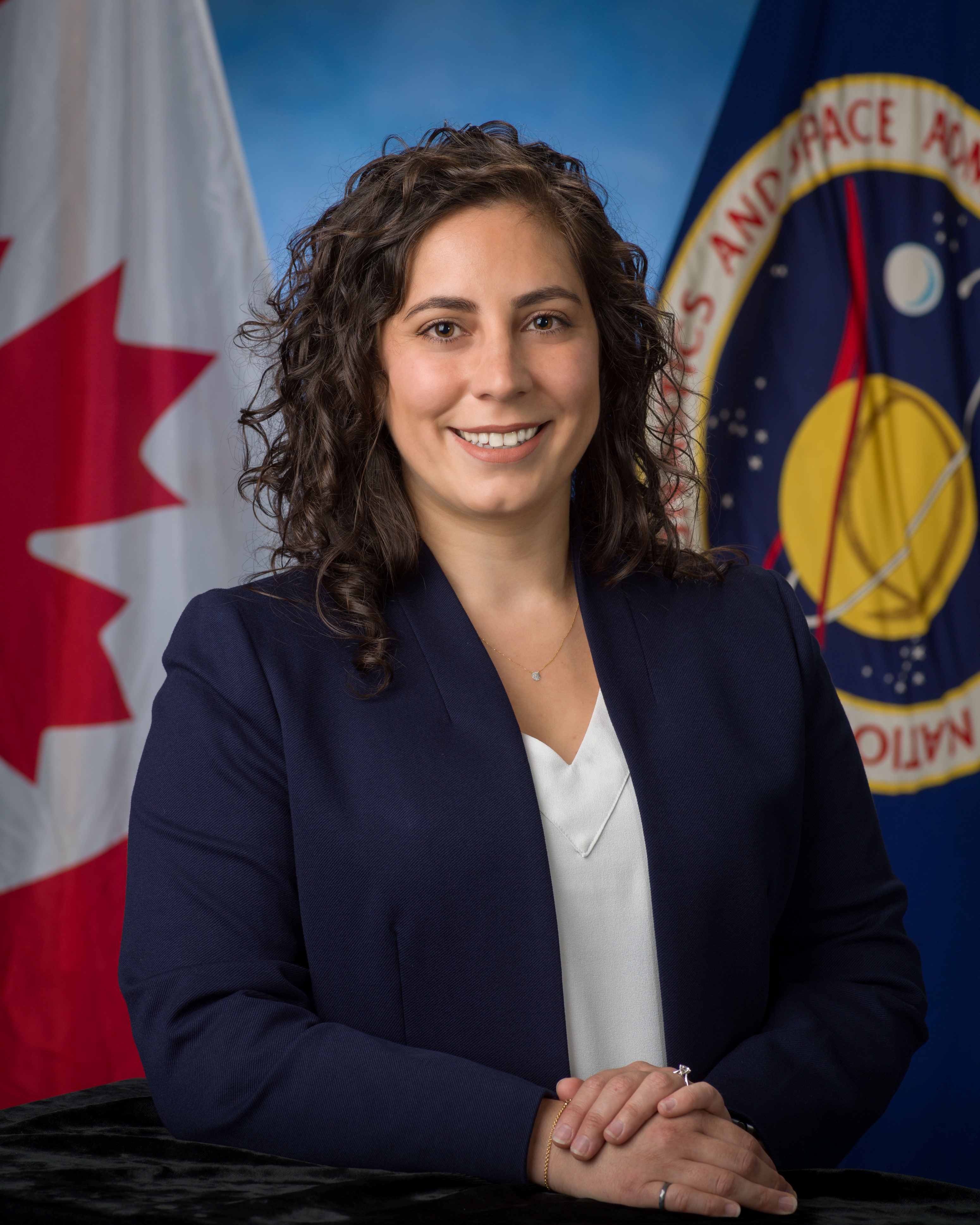 Kristen Facciol, P.Eng., is a Robotics Flight Controller with the Canadian Space Agency, and is currently training at NASA's Johnson Space Center within the Flight Operations Directorate. She is just about to complete her first certification, and will be sitting on console in the very near future to support International Space Station (ISS) robotics operations. This will involve working as part of a team to perform ground control of both Canadarm2 and Dextre to complete vital tasks on-board the ISS.
Why did you choose to pursue engineering?
—
I chose to pursue a career in engineering because I knew it was a degree that would create a very strong foundation for whatever I chose to do next. I've always been inspired by space exploration as well as developments in medical robotics and those were the first areas that piqued my interest for further study. There's no one engineer in particular that has inspired me because I have tried to take every opportunity possible to learn from each of my peers. The beauty of engineering is that everyone has a different idea of what engineering is, and it's important to consider each of those perspectives as you develop your own.
How do you aspire to make a difference through engineering?
—
I aspire to make a difference through engineering by recognizing that it is a career intended
to inspire innovation and creativity in order to meet the needs of society. We should be
learning from the generations that came before us and finding ways to improve our
approaches and applications to enhance the lives of our community today and for the future.
By working in space robotics, I have seen how what we have learned on the ISS has been applied to how we live here on Earth. Through robotic advancements and an understanding of the effects of space on the human body, we have been able to improve our presence in other fields through the application of robotic solutions.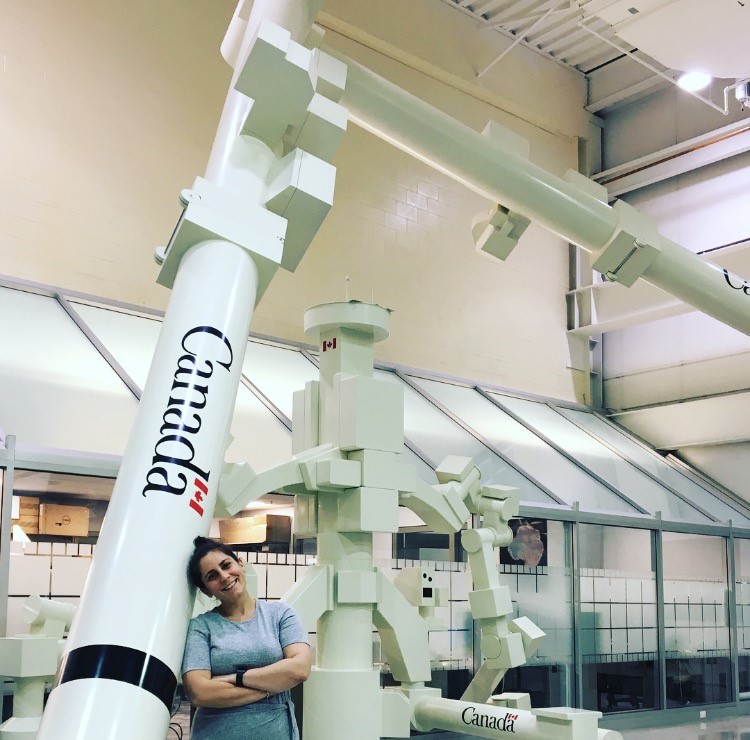 What do you think it means to be an engineer?
—
Being an engineer means being able to take a problem or issue and use scientific foundations combined with innovation to determine a solution. Engineering to me stands for a forward thinking approach to looking towards the past for inspiration.
Beyond technical knowledge, what other skills have you found useful in your current role?
—
My current role is very dependent on being able to communicate a complicated idea in a clear and concise manner. Working as part of an interdisciplinary team means that you are collaborating with colleagues from very different backgrounds to work towards a common goal. Since not everyone can be an expert in every field, it is important to be able to provide them with the information required to ensure each member can perform their job effectively. Beyond this, it is also important to perform critical thinking in a time critical environment. Imagine you've got an astronaut on the end of the arm and something isn't working just right – you need to know how to safely and efficiently get that person off the arm while also considering the state of the vehicle and the objectives of the mission.
What are your career goals and aspirations?
—
This is a difficult question for me to answer because I never thought I would even end up where I am right now! Following this first certification I've got 2 more to go, and until then I hope to contribute all that I've got to every mission I'm assigned to.
As for the future, I would love to be able to be part of a group developing future opportunities
for exploration, and helping to determine the role Canada will play in those missions.
What is your hope for the future of the engineering profession in Ontario?
—
My hope for the future of the engineering profession in Ontario is to see collaboration across
Canada in order to create a more prosperous future for our country as a whole.
Which word associated with OSPE speaks to you most and why?
—
It's difficult to pick just one word, and it's important to look at how some of them can be
thought of as one… I believe that the most effective team comes from diversity of opinions,
backgrounds, and ideas – but this diversity is meaningless unless fostered in a community
focused on inclusion.
At OSPE, you're instantly connected with an impressive network of like-minded people who are changing the world. Isn't it time you joined us? Here's how we've got your back.
*Stay tuned for more stories about the remarkably inspiring work being led by Ontario's engineering community.*