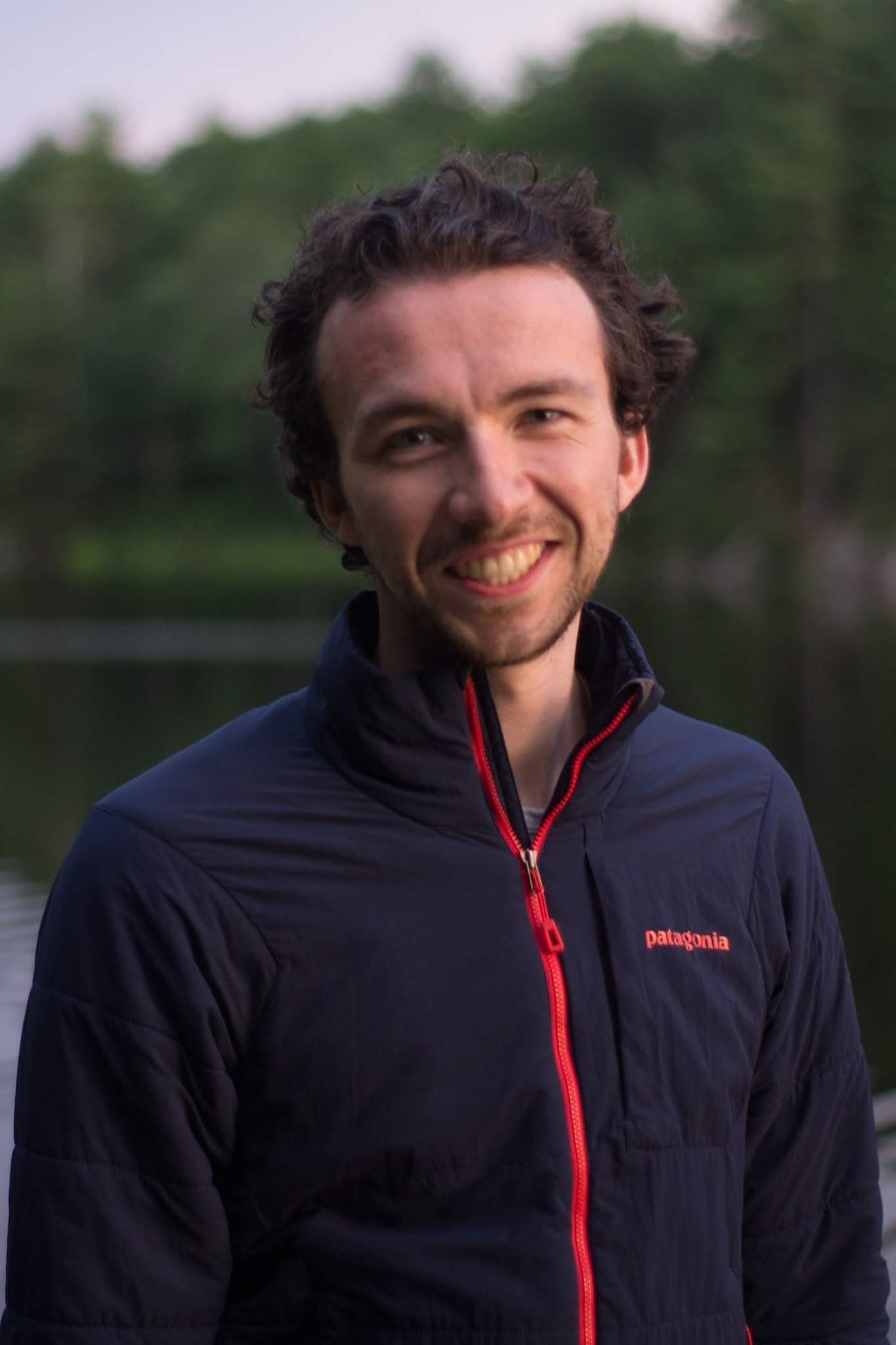 Hey, my name is Connor Dear and I am an engineering student. I recently completed my third year of Software Engineering at Lassonde, and have started research in computer vision. In my spare time, I like long walks in the woods, taking photos and banging out some cheesy folk songs on the guitar. 
Why did you choose to pursue engineering?
—
When I was looking into university, Chris Hadfield was the commander of the I.S.S. During that time, he made a bunch of YouTube videos to answer questions people would ask him. He was able to effectively explain the problems that exist in space, and how the engineers involved had to be very creative in designing their solutions to those problems.
I have always loved problem solving, and the appeal of engineering, for me, is building up a knowledge base that you can use to approach any problem.
Are there any projects or roles that have been most fulfilling to date?
—
This past year, I helped out with the ElleHacks hackathon – Canada's first women-only hackathon. I built the website for registration and information alongside a fantastic designer (shoutout to Leena Chanthyvong!), and also offered technical mentorship to the participants with their hacks throughout the weekend. I left truly inspired by all of the projects I saw, many of which were socially-conscious initiatives, built by some amazing women.
I'm excited to work on more projects like this to bring people together and grow our society in positive ways.
What do you think it means to be an engineer?
—
Applying first principles thinking to designs in order to benefit society.
Beyond technical knowledge, what other skills have you found useful as a student?
—
Speaking to other people is pretty important. In any design, it's essential to understand the problem before starting on a solution. Most of the time, this involves talking to users or clients, and really trying to gain a deeper understanding of what's going on. After that, you need to be able to communicate those ideas to the rest of your team, and make sure everyone is on the right page.
What are your career goals and aspirations?
—
Build some cool stuff! I have loads to learn, and find there's no better way to learn than actually building out some projects. I'm working on some computer vision problems with my research position currently, but I'm excited to keep working on web/mobile applications in my spare time. I enjoy working on different kinds of projects, and would love to be able to freelance full-time in the future.
How do you hope to work together with OSPE?
—
I hope to work with OSPE to connect with other engineers who are passionate about similar issues, and to find out ways I can help build a better society.
What is your hope for the future of the engineering profession in Ontario?
—
As a student, I can't really speak to the profession of engineering, but I can offer my thoughts about education.
I hope that educational institutions can promote engineering in a more open and accessible way to help diversify the types of people that pursue engineering. I see a lot of elitism at various institutions, and really despise how a lot of students see themselves as better than other programs. The importance of diverse opinions is often severely understated, and this often leads to tunnel-visioned designs. It is my hope that the future of the engineering in Ontario will be one that welcomes all kinds of ideas to ensure we can check our biases, address our intellectual blind spots and design universally for the benefit of society.
At OSPE, you're instantly connected with an impressive network of like-minded people who are changing the world. Isn't it time you joined us? Here's how we've got your back.
*Stay tuned for more stories about the remarkably inspiring work being led by Ontario's engineering community.*