Special LIVE podcast episode of Engineering The Future
To mark International Women in Engineering Day, OSPE is proud to bring you a very special live podcast on June 23 at 6 p.m. EST featuring the remarkable talents and insights of: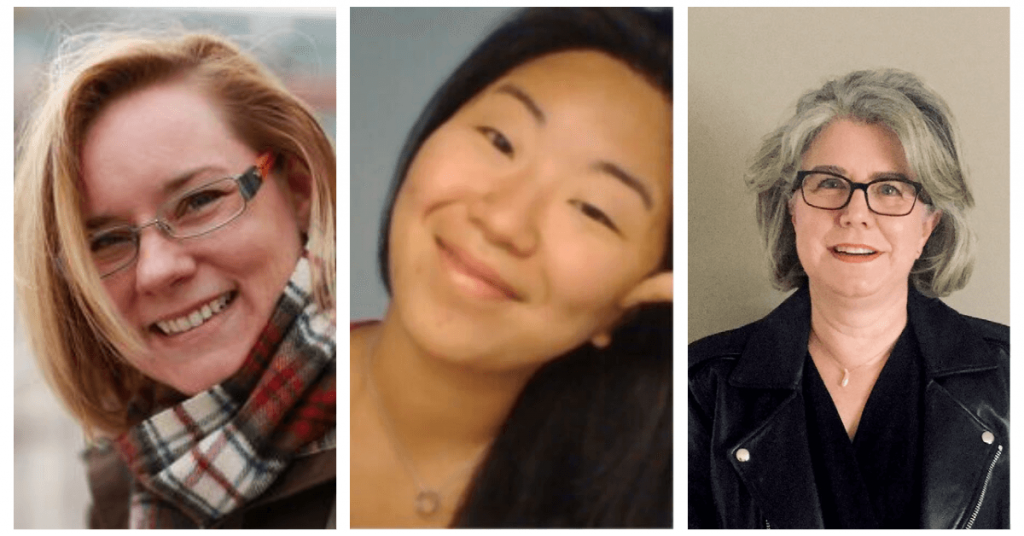 Watch the podcast live on our Facebook or LinkedIn page.
Our guests will be talking about matters like obstacles they have faced in their career path, a discussion surrounding the kind of change that needs to happen to make engineering a more welcoming profession for women and other equity seeking groups, valuable advice for those wanting to wear the iron ring and so much more. This podcast promises to be an exciting and robust discussion and everyone is most welcome to attend.
Research from a previous OSPE and industry study highlights the issue:
One in three women get paid less than their male counterparts
One in four women experience harassment, discrimination or bullying at work
Twice as many women compared to their male counterparts reported feeling undervalued or disrespected in the workplace
Men outpace women by a multiple of 2.5 when it comes to having never felt barriers to their workplace advancement
While the numbers of women enrolled in post-secondary education for engineering has risen, the reality is that men still tremendously outnumber women in the profession
OSPE's Diversity and Inclusion Task Force works diligently to ensure that:
Unsung members of the engineering community are recognized for their work and accomplishments, while paying specific attention to those that are members of equity seeking groups.
Members of equity-seeking groups have the tools to succeed
The engineering community understands the importance of equity, diversity, and inclusion for the overall progression of the profession.
We approach all of our diversity and inclusion work through a lens of intersectionality. This means that while we know the importance of focusing on identity markers such as gender, race, sexual orientation, ethnicity, ability, amongst others, we also consider
Engineering for Change
In 2020, OSPE launched a diversity and inclusion campaign titled Engineering for Change. The campaign is a call to action for members of the engineering community to state their claim that we can no longer sustain a culture of discrimination and exclusion within the profession.
We know that our members are ready for change. OSPE has committed to a four-point action plan to:
Take concrete actions and reaffirm that diversity and inclusion remain part of our core values
Offer regular diversity and inclusion training (through our DiversifySTEM website) to any members of the engineering community who seek it
Launch a new featured Diversity and Inclusion Champion Award to honour those OSPE members who are making real systemic change
Convene stakeholders to discuss an industry-wide action plan
In addition to this, OSPE continues to build and improve its DiversifySTEM website. The purpose of the microlearning site is to provide employers with practical tips on attracting and retaining women and members of other underrepresented groups in STEM careers. The modules are flexible, enjoyable, and action-oriented, with thought-provoking content that can be discussed and shared with others.
Join OSPE on Wednesday, June 23, 2021 for an engaging and thoughtful discussion from our esteemed guests to celebrate International Women in Engineering Day.
Watch the podcast live on our Facebook or LinkedIn page on June 23 at 6 p.m. EST.