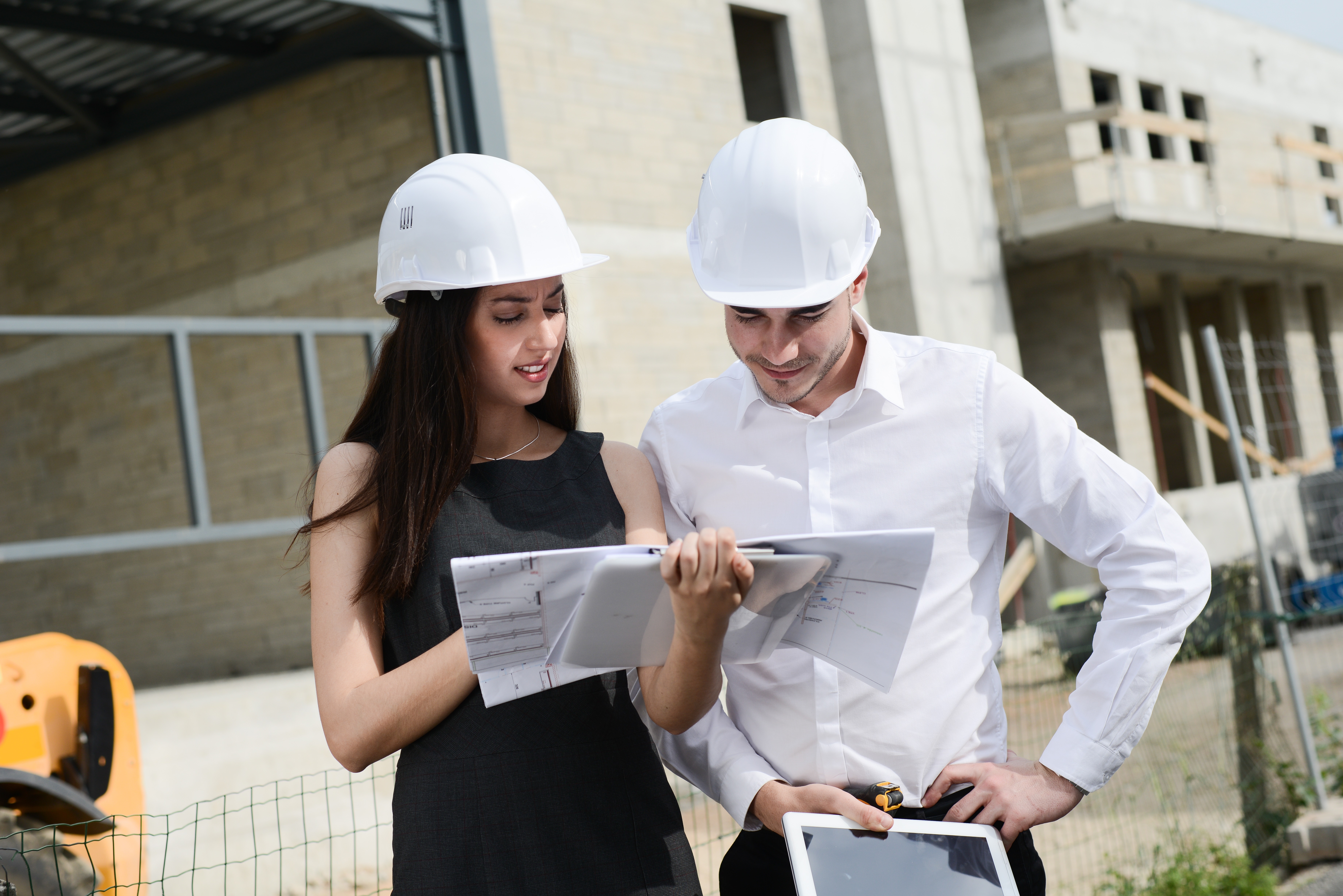 With a pulse on the most pressing societal issues at hand, we know that engineers play a vital role in the daily functioning of communities and countries all over the world. It is the knowledge and technical expertise of engineers that can solve our most complex challenges – from climate change, to sustainable infrastructure, agriculture and fuels.
But what does it mean to be an engineer in Ontario?
Having an accredited engineering degree is only one of the required steps to become a Professional Engineer in Ontario. Being an "engineer" means that an individual has their engineering licence – referred to as a P.Eng. designation.
While OSPE is the advocacy association working to advance the professional and economic interests of Ontario's engineering community by advocating with governments, employers and the public, Professional Engineers Ontario (PEO) is the official regulatory body responsible for issuing engineering licences across the province.
Why is it important to get your P.Eng. designation?
Having your P.Eng. assures employers, clients and the general public that you have met the highest standards for educational competency, adhere to a strict code of ethics, and have acquired a minimum of 48 months of acceptable, hands-on engineering work.
You must have a licence to be held legally and ethically responsible for your work as an engineer in Ontario. Without your P.Eng., you cannot legally sign off on your own work or certify plans without the supervision of a Professional Engineer who will assume responsibility for your work.
As a P.Eng. you can participate in professional self-regulation via PEO, influencing the way engineering is practiced in Ontario. As a P.Eng., you have the ability to participate in one of 36 PEO Regional Chapters, and/or on one of the many PEO committees and task forces, which together perform the work of the association. Of course, as an OSPE member, you can also take a lead role in efforts to influence government policy planning via participation on OSPE's advocacy committees or task forces, or by becoming a representative on OSPE's Political Action Network.
As a P.Eng., your licence serves as reassurance that you recognize and embrace your responsibility to regard the welfare of the public as paramount, and as prioritized above obligations to your clients or employer.
There are four basic steps required to obtain your P.Eng. licence in Ontario:
Application to PEO: After obtaining a degree from an accredited engineering program, you submit an application to PEO
Academic assessment: PEO will conduct an academic audit and will notify you if you must take any technical exams to ensure that your skills meet provincial standards
Professional Practice Examination: This exam will test your knowledge on the Canadian legal system and the engineers' Code of Ethics
Preparing your Engineering Experience Record: Registering as an Engineering Intern (EIT) in PEO's EIT program is the easiest way to ensure that you are on the right track to acquiring your necessary 48 months of acceptable engineering work experience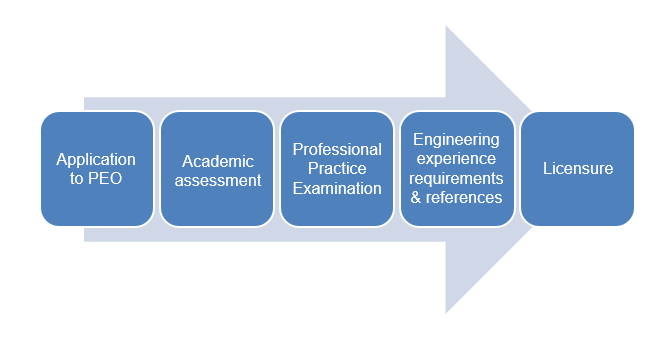 OSPE is here to help
OSPE offers a number of P.Eng. designation resources and courses designed to help you navigate licensure, including:
Free webinars that walk you through the stages of licensure
PEO technical exam prep courses to enhance your knowledge in a variety of sector-specific fields
Prep courses for the Professional Practice Exam, which covers exam topics and methods of approach for the various types of questions
Workshops and coaching sessions for composing your Engineering Experience Record
When you become an engineering licence holder in Ontario, you join a community of over 80,000 professionals who have dedicated their careers to improving the quality of life for all Ontarians.
Find out more about the obtaining a P.Eng. licence in Ontario and register for any of OSPE's P.Eng. designation courses today!