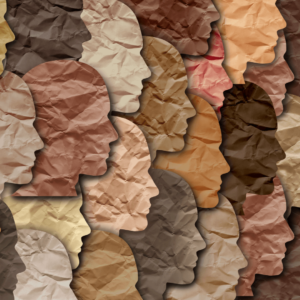 On February 24, 2021, the Ontario Society of Professional Engineers (OSPE) hosted a Black History Month panel discussion titled Conceptualizing Black Experiences in Engineering, in partnership with the University of Toronto and Spin Master. The objective of this discussion was to generate awareness of the barriers facing Black individuals in engineering spaces. Further, it was intended to challenge the audience to participate in the cultural shift needed to create an inclusive profession.
The panel was comprised of diverse voices, ranging from those of engineering students to professionals working in engineering environments. The moderator was Dr. Philip Asare, Ph.D., who joined U of T Engineering's Institute for Studies in Transdisciplinary Engineering Education and Practice (ISTEP) and the Division of Engineering Science (EngSci) in 2020.
Panelists included:
Nicholas Ramsubick, Biochemical Engineering Student, Queen's University
Nicholas Ramsubick is currently in his 5th year of his degree. He took a year off to work at Sanofi Pasteur, a world leading vaccine production company. Ramsubick has been significantly engaged in discussions around Black student experiences on the Queen's University campus. He is responsible for starting an Instagram account to document the experiences of Black students within the faculty of engineering and has started important discussions around race and systemic racism on campus.
Suzanne Balima, EIT, Open Innovation – Global Expansion Lead
Suzanne Balima is an engineer in training (EIT) who has experience in engineering research, biomedical applications, technology implementation, and innovation project delivery. She completed her Bachelor of Applied Science Degree in Biomedical Mechanical Engineering at the University of Ottawa. Currently, Suzanne works in technological innovation within the mining space.
Chris Elliot, Project Manager, Design, Spin Master
Chris Elliott works closely with the product design and engineering teams at Spin Master, facilitating essential cross-functional conversations with key stakeholders at critical junctures in the product development and business planning processes. She is currently located in Los Angeles, California, and has candidly stated that her participation on the panel is in part due to the underrepresentation of Black engineers within her organization. Elliott lends an important perspective, as a biracial LGBTQ woman, to the nuances of the Black experience in engineering spaces.
The conversation followed a non-traditional approach, where Dr. Asare focused on themes rather than questions, giving all panelists an opportunity to engage in an honest exchange about their personal and professional experiences. Several themes emerged from the discussion:
Fear.
According to the panelists, Black people can feel afraid to be themselves, speak up, draw attention in engineering spaces. The panelists expressed fear of the potential backlash and consequences that having open and honest discussions about race and systemic racism can create. Further, they discussed a discomfort bringing their whole selves to work or school, focusing instead on fitting in, by code switching or engaging in other behaviours that helped them blend into the dominant culture. Feeling the need to "leave your Blackness at the door" was attributed in part to a lack of community within engineering spaces, which is a direct result of a lack of diversity.
Being heard remains a challenge.
The experiences of Black people in engineering spaces are often discounted or dismissed unless they are validated by others or by highly publicized events such as the murder of George Floyd. This can make it difficult for Black people to speak up. There is an emotional burden attached to consistently having to explain instances of systemic racism, discrimination, and microaggressions to others. It is imperative that allies are willing to listen and understand that these lived experiences, including fear, are part of the reality of Black people within and outside of engineering spaces. Invalidating those experiences by attributing them to misplaced feelings or exaggerations is not constructive and is very damaging to those willing to speak up.
Black people should not be responsible for educating others.
It is important for non-Black individuals to seek out educational resources and learn how they can be allies to Black, Indigenous, and other people of colour (BIPOC). The burden to generate awareness and create change often falls on BIPOC individuals, producing a "second shift" experience, where they are expected to undertake this work in addition to their jobs. It is important for institutions to take on this work and ensure that non-Black allies are generating ideas and are active participants in the process. Black communities should be consulted about what their needs are. It is important that individuals and organizations do this to avoid making incorrect assumptions or erasing the nuances of the Black experience.
Status quo will not bring about change in engineering.
Currently, how engineers are trained through their educational experience is not necessarily connected to how engineering is defined. Individuals that choose to pursue engineering do so for many reasons but one of the most often cited reasons is to make an impact on society. Engineering has a significant impact on the physical and social environments that shape our society today. However, in the engineering curriculum there is a focus on the technical applications of engineering (which are important) but not a significant focus on the social applications. Panelists discussed that opportunities exist to start conversations, such as the ones had on this panel, in universities within engineering programs. This is a very important part of creating socially conscious professionals who are aware of a broad stroke of societal challenges and will participate in the solutions to those challenges.
The panelists also outlined the constant disconnect between rhetoric and action as it pertains to diversity and inclusion. Many organizations have made public commitments to advancing this cause, and some have taken action to address shortcomings and create change, however, much work remains to be done to achieve true inclusion in engineering spaces. These discussions provide a platform for difficult and honest conversations to emerge. We encourage you to reflect on the experiences shared and be an ally to Black people within your own community.
If you don't know where to start, here are some options and resources you can consider:
Have a conversation with someone you trust about ways in which you may be contributing to and perpetuating systemic racism
Educate yourself about how you can support Black, Indigenous, and other people of colour within your workplace or community
Speak up when you see microaggressions or other forms of discriminatory practices in the workplace or in your community
Use resources such as diversifystem.ca to learn more about topics of importance in the diversity and inclusion landscape
Support Black-owned businesses