On September 25, 2019, OSPE and SpinMaster hosted a panel discussion and networking event on innovation, creativity, and the future of engineering in order to explore the duality of specialized engineering design, the importance of safety, and the need for engineers to integrate creativity into their work in order to remain competitive.
Traditionally, engineers have not been thought of as creative professionals. This is a title often reserved for other professions, even though engineers are described as "problem solvers," which can require a significant degree of creativity.
The event began with a demonstration of two of SpinMaster's highly innovative creations; the Air Hogs–Supernova, Gravity Defying Gesture-Controlled Flying Orb, and Upriser Ducati, Remote Self-Balancing Authentic Panigale V4 S Motorcycle, followed by a lively panel discussion led by moderator Ryan Tremblay, Vice President of Sales at The Matrx. The conversation focused on expectations that engineers have from their workplaces, and the changes that need to happen to ensure that engineers feel valued, respected, and truly able to exercise creative thinking at work.
Panelists included:
Isi Caulder, Patent Lawyer and Partner at Bereskin & Parr LLP
Tibor Turi, Ph.D., P.Eng., President, Ontario Society of Professional Engineers
Hamid Hashemi, P.Eng., Director, Engineering Innovation, Spin-Master Ltd.
Emanuel Corthay, P.Eng., Senior Product Manager – Cisco Cloud and UC Managed Services, Allstream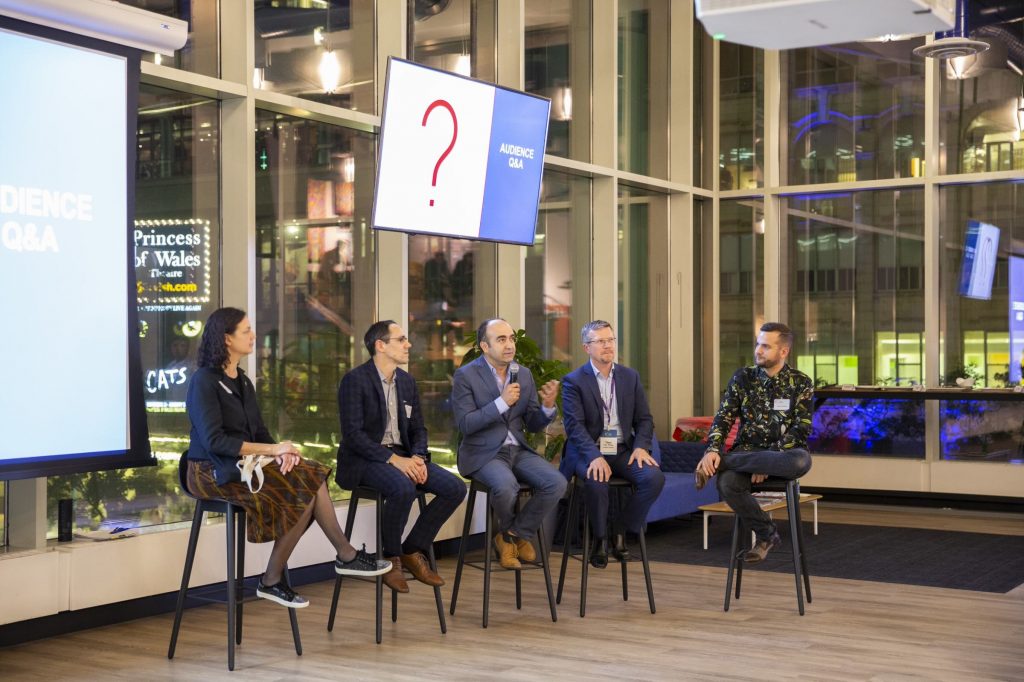 Integrating Empathy
When asked how the engineering profession needed to adapt to new market realities, Hamid Hashemi, P.Eng., focused on the importance of integrating empathy into engineering:
"Empathy is a word missing from our profession. It is lacking but it has a direct impact on the work we're doing – keeping the end user in mind. We are bombarded with feedback these days, with online reviews for everything. We have to adapt to that, understand it, and figure out how to integrate user experience."
In line with this, Emanuel Corthay, P.Eng., highlighted the importance of engineers becoming aware of the impact of their work.
"We have to shift our focus to the social, ethical and environmental issues. Engineers have to look outside of the profession. We know for example with technology like AI, it can be used to make significant improvements, but it can also be used against people. Who is going to think about the impact, the safety? The engineering profession has to."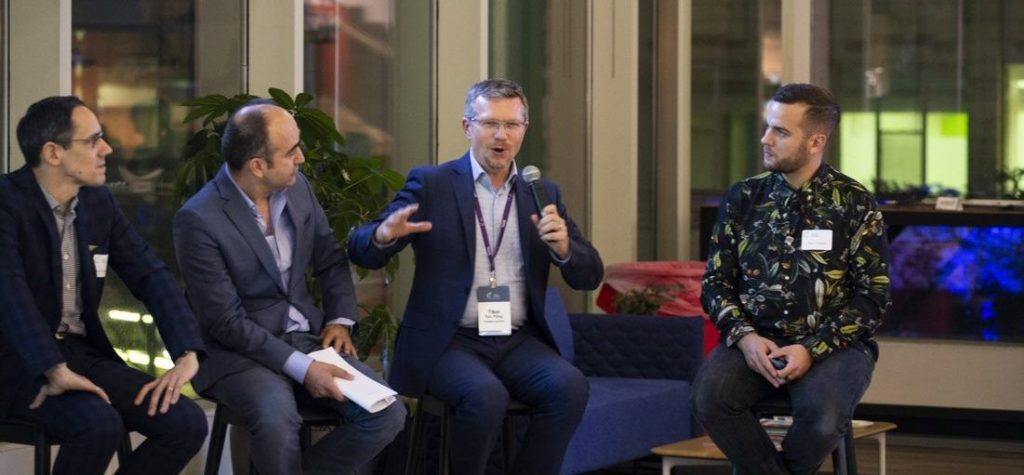 Fostering Diversity and Inclusion
To have creativity and innovation, engineering workplaces must be open to engaging individuals with different backgrounds, perspectives, and opinions. An audience member asked how and what engineering workplaces are doing to engage with neurodiversity professionals, particularly those on the Autism spectrum, who would excel in technical work. The panelists were not aware of specific efforts, however, were all in agreement that the profession needs to look at how to attract and retain individuals from all diversity dimensions, including neurodiversity.
Creating Failure-Safe Workplaces
During the discussion, Tremblay asked the audience who among them could exercise creativity at work. Approximately 25 per cent raised their hands. The panelists talked about the importance of creating workplace environments where engineers had the opportunity to try new things and make mistakes. Hashemi spoke about celebrating failures as well as successes as an important way to encourage innovation. Isi Caulder echoed this, detailing the patent process and the importance of working with employees to protect new inventions with Intellectual Property such as patents, designs, trademarks and copyright.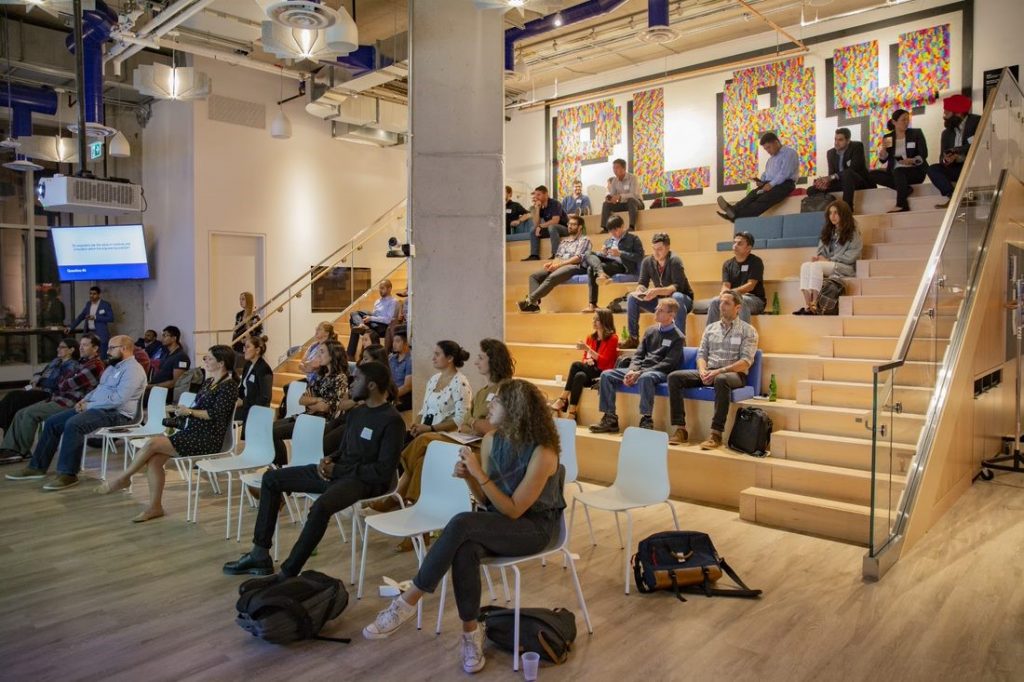 Becoming Leaders  
As highly skilled technical professionals, in an era of technological advancement, engineers are uniquely positioned to lead innovation within their organizations. However, engineers should also lead change within our society to solve some of the most pressing challenges facing the world today. It is no longer sufficient for engineers to sit back and watch as lawmakers and politicians make policy decisions that shape the future.
Dr. Tibor Turi, Ph.D., P.Eng., inspired the audience by sharing a personal story.   "Early in my career, I learned to ask less for permission and more for forgiveness in order to truly exercise creativity in my job… as engineers, professionals, and people, you have to think, what is your legacy? What is the mark that you want to leave on the world? We all want to accomplish something that we can be proud of. Climate change being one of the greatest challenges today – young people are standing up saying "DO SOMETHING" and come up with solutions to tackle this massive issue. This is what we're all striving to do as people and as engineers, and we should keep that as our focus and higher calling in the work that we do."
Training Engineers Differently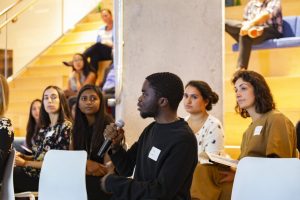 Engineering education in Ontario does not allow individuals to explore other ways of thinking and other worldviews. Caulder spoke about engineers in other countries such as Russia, and how arts is thoughtfully integrated into their education, not simply as an elective. She outlined that this helps create well-rounded professionals who have a thorough understanding of the world and the skills necessary to excel in the modern labour market.  Turi spoke about turning the classroom around to focus on application first, and then learning how to describe an innovation to the masses to foster a more creative process in engineering.
The engineering profession is changing – engineers are increasingly aware of the need to develop communications and business skills, become thought leaders, collaborate with others, and find purpose in their work. Engineering workplaces must work to ensure that they create environments that foster this and adapt to the new realities of the workforce to propel the profession into the future.
How do you think the engineering profession needs to adapt?