This guest post was prepared by Shannon M. Pole, EIT, MNLP, a member of OSPE's Women in Engineering Advocacy Committee (WEAC). This post reflects Shannon's personal views and experience following her participation in a recent Women's Executive Network event.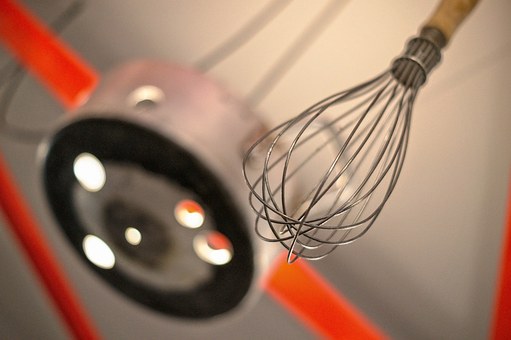 On February 23rd, I attended a Women's Executive Network's (WXN) breakfast event as a representative of the Ontario Society of Professional Engineers (OSPE) Women in Engineering Advocacy Committee (WEAC).
Chef Alexandra Feswick, Chef de Cuisine at the Drake Hotel, spoke about her experiences as a female Chef. Interestingly, I found that if you took out the "Chef" part, Feswick's story echoes many told by women who work in engineering.
The Name Matters – Although during her day-to-day work Chef Alexandra goes by Alex, in print, you will only see her name written in full. The Chef noted if she were to go by Alex, people would assume she is a man. Similarly, some female engineers say part of the reason they pursue their P.Eng. is as a means to help ensure they garner the same opportunities and level of respect as their male counterparts in the workforce.
Yes, Yes, Yes – Chef Alexandra says "yes" to almost everything because she finds it hard to say "no." I've heard some women in engineering say they respond to new opportunities by always saying "yes" out of concern that they will be passed up for a promotion or new project.
Hi Mr. Chef – Chef Alexandra says there have been a number of times when people have automatically assumed that the male Sous Chef in her kitchen is, in fact, the Top Chef. I've heard stories from many female engineers who are project leads and have had a similar experience when walking into meetings. For women in traditionally male-dominated professions, it highlights some of the challenges that many encounter throughout their careers.
Balancing Act – Though the world of food is notorious for its long hours, including evenings and weekends, the elusive work-life balance is one of Chef Alexandra's top priorities for her staff. Despite typically high rates of staff turnover in the restaurant industry, Chef Alexandra's dedication to supporting the needs of her employees has encouraged staff to stay on longer in her kitchen.
As noted in several recent OSPE submissions, unsatisfactory or negative workplace policies and cultures can affect the career choices made by women in engineering. Employer and government initiatives like Bill C-243: The National Maternity Assistance Program play a critical role in ensuring the engineering profession remains welcoming to women.
It's Love – Despite these challenges, Chef Alexandra loves what she does as "every day is different and unique." Likewise, this is why many women decide to enter the engineering profession – they love the work that they do and embrace the opportunity to apply their technical expertise and analytical mindsets to solve a diversity of problems in an array of industries.
While addressing the challenges and barriers that women face in the workplace can seem daunting, there are organizations like OSPE working to make a positive difference. In addition to its women's mentorship program, OSPE hosts year-round networking events , provides professional development and career services to help individuals obtain their P.Eng. and upgrade their skills, and advises government about the issues facing women in engineering.
In addition, OSPE is one of the Ontario champions of Engineers Canada's 30 by 30 Initiative. This initiative aims to raise the percentage of newly licensed engineers who are women to 30% by 2030.
Click here to learn about how engineering regulatory and advocacy bodies across Canada are supporting the 30 by 30 initiative I mentioned above. Click here for additional articles highlighting the professional barriers and challenges faced by women across a variety of disciplines.
To learn more about how OSPE can help you build your engineering career, check out the following OSPE services:
Shannon is an engineering intern actively involved within the engineering community, and head of an Internationally Designated Training Institute. Learn more about Shannon and her work at www.shannonmpole.ca.