The following guest post was written by Andrew Do and Caitlin Cassie, Policy Advisors at the Brookfield Institute for Innovation + Entrepreneurship (BII+E).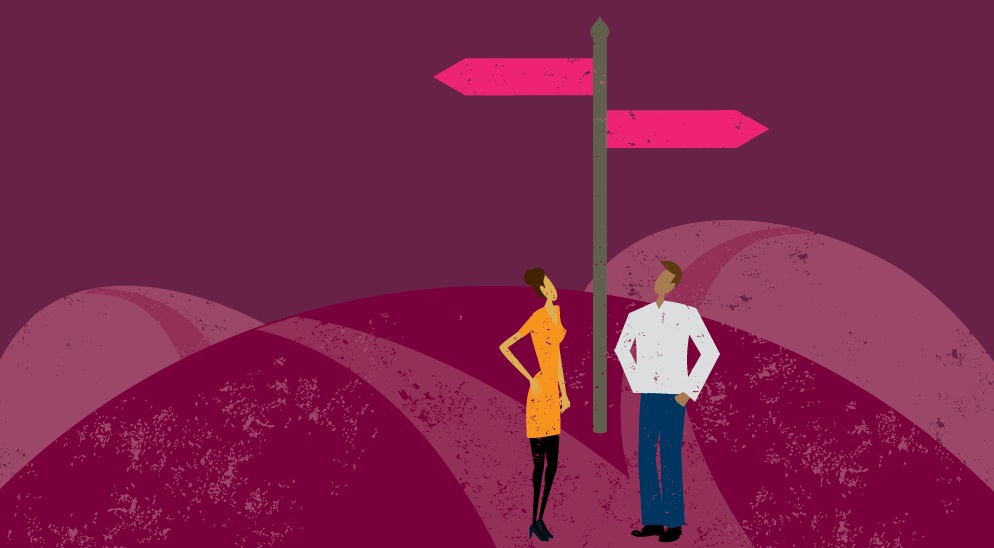 The future is hard to predict; one of the only things we can be certain about is uncertainty. The same goes for the future of work. However, while we cannot precisely forecast the ever-changing job market and workplaces of tomorrow, we can identify trends that will improve our understanding of potential challenges and solutions. By staying informed, we are able to make evidence-based decisions that make change less intimidating and more manageable.
Today, we know that technology is drastically altering the types of jobs that are available, reducing the demand for routine or manual work, and increasing the need for highly-skilled labour.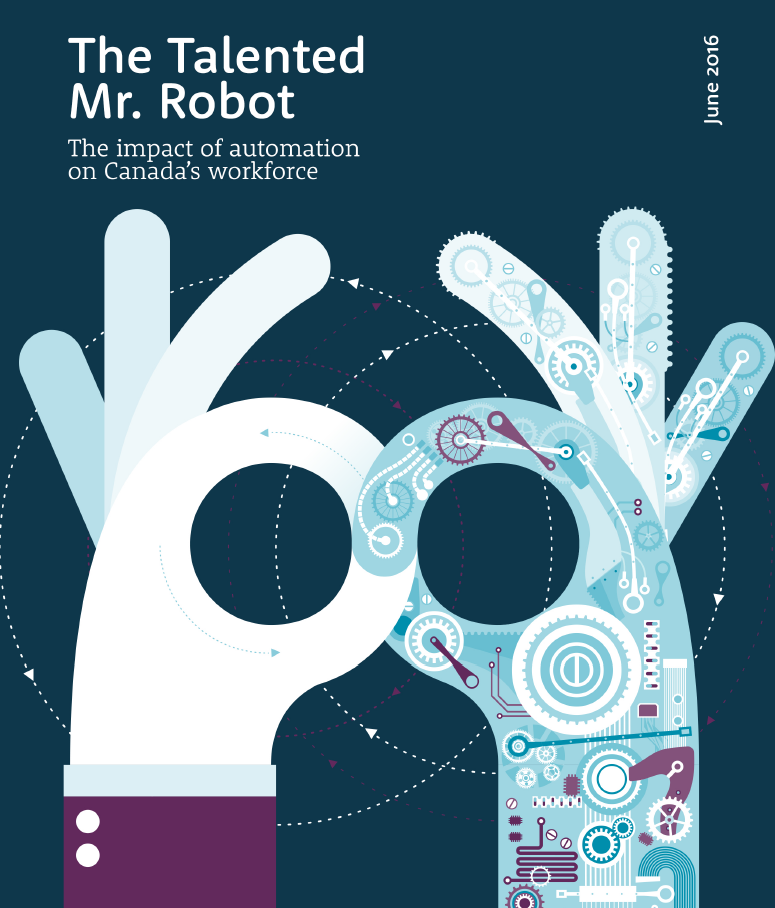 A 2016 report from BII+E explained that 42% of Canadian jobs are at a high risk of being disrupted by automation. Further research suggests that workers of all ages will be impacted, but youth aged 15 to 24 are especially vulnerable. In 2011, youth in this age range accounted for nearly 20% of the share of employment at high-risk of automation in Canada, despite making up only 13% of the labour force.
What does this mean for young professionals? A proposed solution to these rates of disruption is to encourage more youth to pursue studies in science, technology, engineering and mathematics (STEM). While there are merits to this solution, even this poses challenges. For one, many youth are underrepresented in these fields. For instance, women make up only 39% of STEM field graduates aged 25 to 34.
A second challenge is that it has become increasingly difficult to secure full-time work even with postsecondary credentials. As noted in OSPE's 2015 labour market report, many recent engineering graduates are having trouble finding work in their chosen fields, indicating that there is more to be done to successfully match engineering graduates with appropriate job opportunities. Moreover, job postings that require substantial years of experience can make it difficult for engineering grads to land their first job.
Skills Mismatch vs. Experience Mismatch
To fully understand the challenges young professionals face, BII+E believes it is necessary to distinguish between the skills mismatch problem and the experience mismatch problem.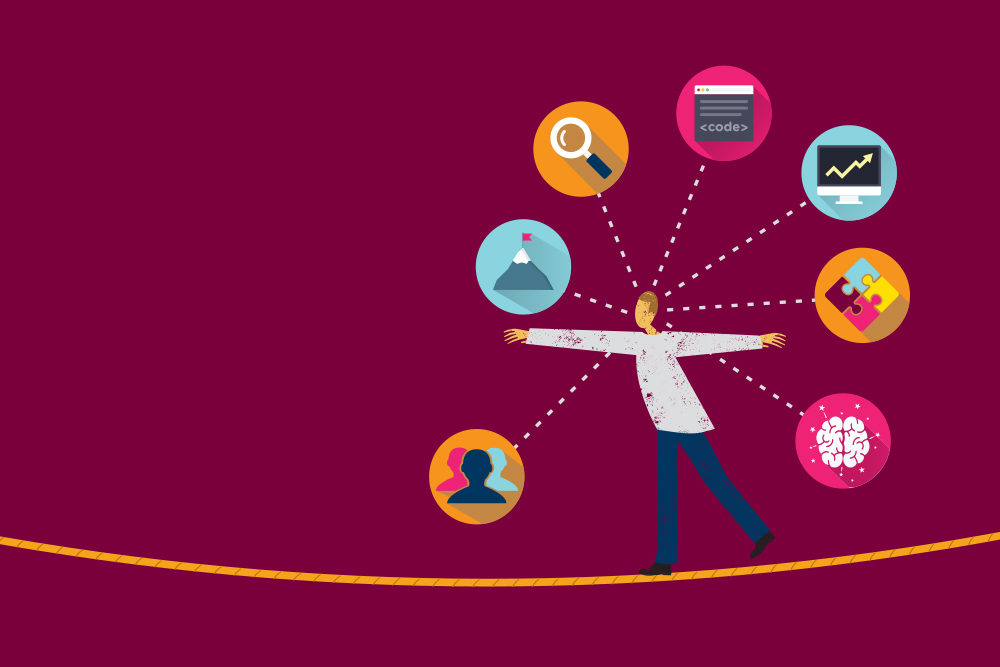 Although the two can converge, BII+E has defined the two problems as follows:
Skills mismatch problem (also known as the "skills gap") – Misalignment between the supply of skills and the demand for skills.
Experience mismatch problem – Recent grads have the requisite education and skills they require, but lack the industry-relevant experience needed to be considered fully job-ready. The experience mismatch is what BII+E believes poses a barrier to young people's transition from education-to-employment.
In light of the changing labour market and the challenges that students and recent graduates face, policymakers, advocacy bodies, government and numerous other stakeholders are trying to identify potential solutions to close the experience mismatch problem.
Looking Ahead: Work-Integrated Learning for the Future?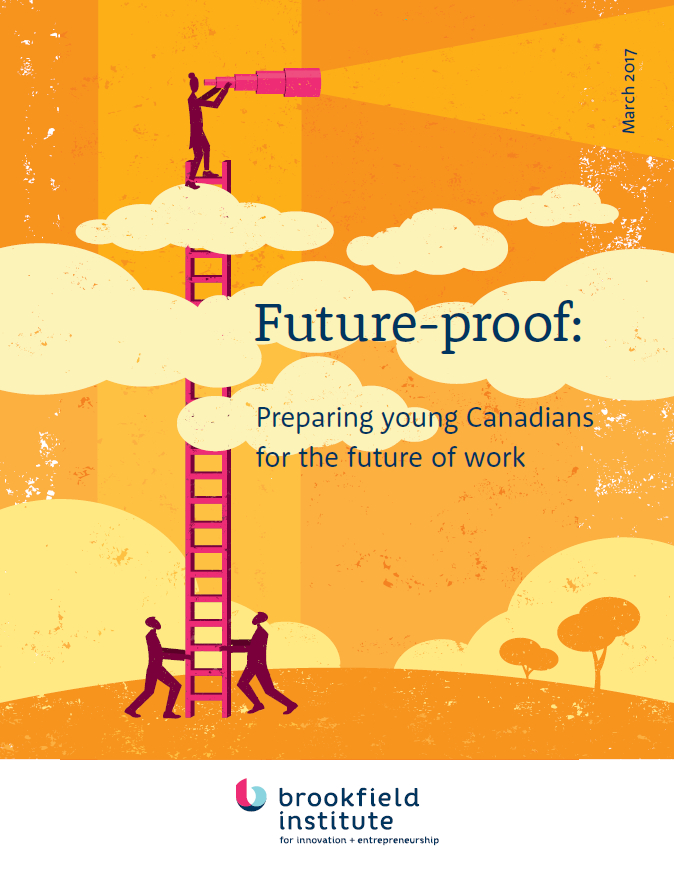 To better understand what policy responses are worth pursuing to help close the experience mismatch problem, BII+E teamed up with RBC with an analysis and some recommendations to future-proof young Canadians.
One recommended intervention is to develop work-integrated learning (WIL) models applicable to different industry sectors. WIL can function as the new "entry-level" job or, as RBC's CEO Dave McKay suggests, a "three-month job interview."
Recently, the federal and provincial governments have taken steps to support more experiential learning for students. Work-integrated learning is also gaining traction within the business community, particularly with the Business/Higher Education Roundtable calling for 100% of post-secondary students to have the opportunity to benefit from WIL. One WIL model that has garnered a lot of excitement is the vocational dual-education model from Germany.
Siemens Canada has implemented the dual education model in Canada through the Siemens Canada Engineering and Technology Academy (SCETA), which is geared toward engineering and engineering technology students gaining experience in the advanced manufacturing sector.
Another model attracting a lot of buzz is the partnership between one of Canada's technology sector darlings, Shopify, and Carleton University to deliver a model that closely mirrors the German model of dual education. Interestingly, Tobi Lutke, CEO of Shopify, benefitted as an apprentice from Siemens' dual education model in Germany.
Want to Learn More?
To further explore the engineering labour market, WIL, and the strategies engineering students and recent graduates can employ to succeed, OSPE is bringing together a cross-section of experts, including Sarah Doyle, the Director of Policy and Research at BII+E, for a session entitled "Classroom to Career: What Today's Engineering Students Need to Succeed" at its upcoming Annual General Meeting:
Date: Thursday, May 4, 2017
Time: 2:00 pm to 4:30 pm
Location: Chestnut Residence & Conference Centre
Also participating in this panel are Michael Lavdas, President of Engineering Student Societies' Council of Ontario (ESSCO); Dr. Rafik Loutfy, Director of the Centre for Engineering Innovation and Entrepreneurship, Ryerson University; Dr. Brenda McCabe, P.Eng., Associate Professor, Civil Engineering, and Academic Director, Engineering Career Centre, University of Toronto; and Dr. Tom Murad, P.Eng., FEC, SM.IEEE, Head of Siemens Canada's Engineering and Technology Academy (SCETA).
Click here to register now!