Hatch employees came together in an eight-week-long campaign to raise funds in support of COVAX, helping progress towards their goal of procuring and delivering 2 billion doses of COVID-19 vaccines globally. Through the employees' generous donations and a corporate match, $1 million was raised.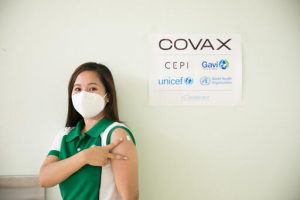 COVAX is co-led by Gavi, the Coalition for Epidemic Preparedness Innovations (CEPI), and the World Health Organization, alongside key delivery partner, UNICEF. Its aim is to accelerate the development and manufacturing of COVID-19 vaccines, and to guarantee fair and equitable access for every country in the world.
"It is so encouraging to see engineers like John Bianchini lead their teams to give back and help end this pandemic," said Sandro Perruzza, OSPE CEO. "We are incredibly proud to have John as part of the OSPE engineering community, along with his leadership team and staff at Hatch. They are showing the entire world that engineers are leaders, engineers care about giving back to their communities, and when faced with the toughest challenges, engineers can unite to help solve problems."
Unfortunately, many countries do not have the ability to maintain progress or even start getting communities vaccinated. It is clear the pandemic will not truly end until all countries have equitable access to vaccines. UNICEF is working with manufacturers and partners on the procurement and delivery of vaccine doses, as well as freight, logistics, and storage for countries around the world. With Hatch's donation, UNICEF will be able to fully vaccinate (two doses) more than 187,000 people worldwide.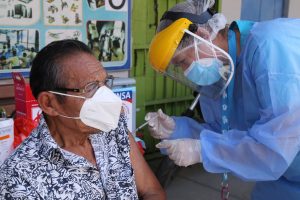 "To end this pandemic, we need to think globally and act locally to make a difference beyond our families and our company—this is the basis of real positive change around the world. As a global company, we are engaging great people who make a difference every day in their communities, with our clients, and with each other. Together, we saw the imperative to support the world's largest mass health campaign to stop the COVID-19 virus and move forward into a better future," shared John Bianchini, P.Eng., Hatch's Chairman and CEO.
Hatch is also participating in OSPE's upcoming virtual conference Engineering the Future on October 6 & 7. Melanie Lalonde, P.Eng., Engineering Manager and Senior Mechanical Engineer at Hatch will be speaking on a panel alongside Hydro One and Humber College about the Future of the Workplace after COVID-19. Visit www.engineeringconference.ca for more information and to get your tickets today.