We're very excited to announce a formal partnership between the Ontario Society of Professional Engineers (OSPE) and the Society of Women Engineers (SWE). As advocates of a more inclusive and equitable engineering profession, we seek to partner with likeminded organizations, to amplify our efforts and ensure our members receive added value.
We believe that by working together, OSPE and our partners can accelerate the emergence of a stronger and more diverse engineering workforce. Today, women remain underrepresented in the engineering profession. OSPE analysed 2016 census data for a 2018 report, Calling all STEM Employers: Why Workplace Cultures Must Shift to Change the Gender Landscape, which confirmed that significant differences still exist between the proportions of women and men in STEM occupations.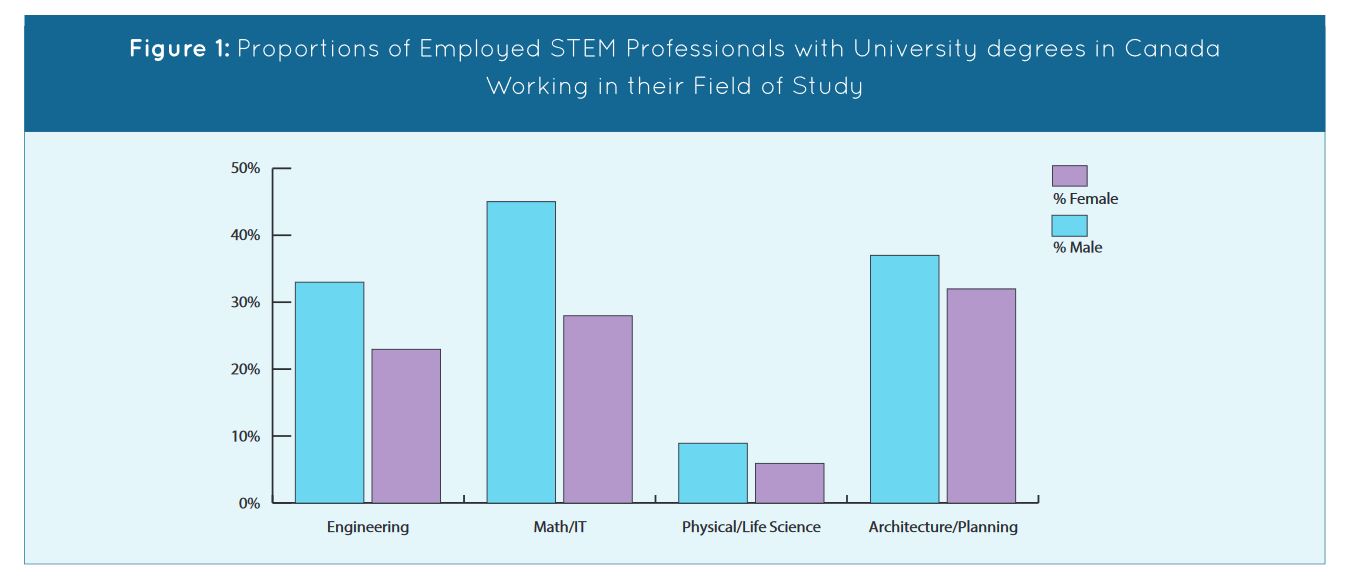 Engineers Canada reports that women comprise just 19.3% of undergraduate students enrolled in engineering programs across the country. Moreover, women continue to face significant barriers in engineering workplaces. In a survey conducted for our "Let's Break Barriers" project, funded by Status of Women Canada (now the Department of Women and Gender Equality), OSPE found that women continue to feel disrespected and undervalued in the workplace, report a lack of mentors and role models, and suspect that they are paid less than their male counterparts.
And these beliefs are not unfounded. In our most recent compensation survey, conducted in partnership with Mercer Canada, we found that for women with one to eight years of engineering experience, the wage gap was up to 4%, and for those in senior roles the wage gap ranged from 5% to 9%.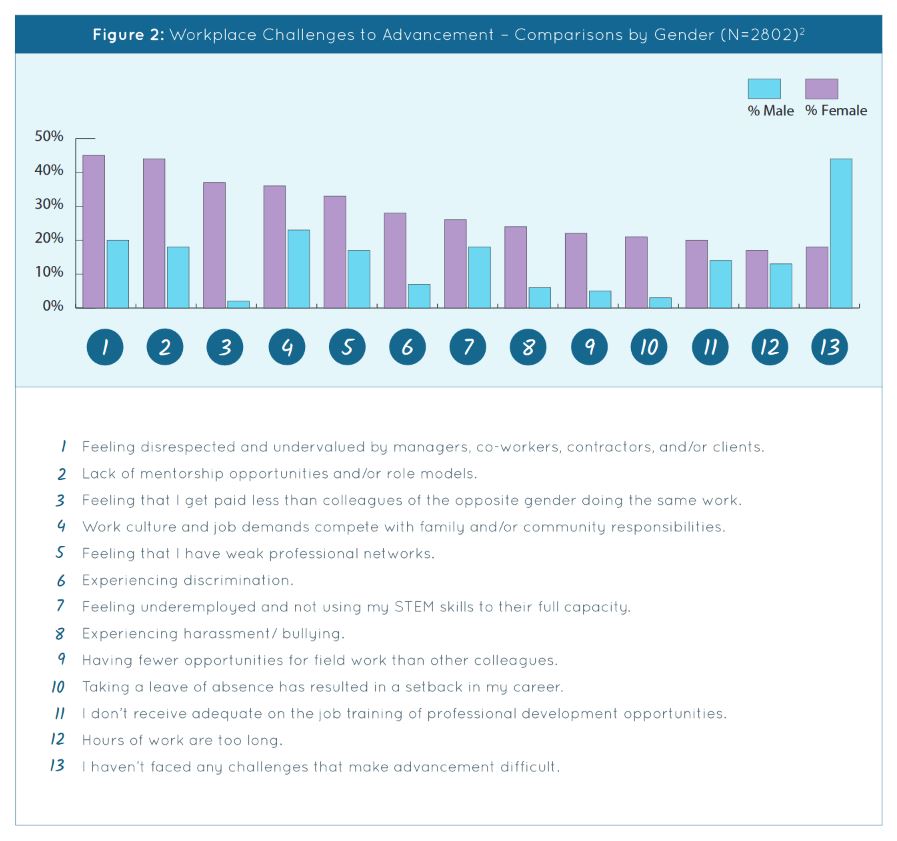 What is OSPE doing to foster a more equitable, diverse and inclusive engineering profession?
Since 2003, OSPE's Women in Engineering Advocacy Champions Task Force (WE ACT) has been supporting and encouraging women to study engineering, pursue an engineering career path, obtain their licence, and seek leadership roles. WE ACT hosts informative forums and networking events, while undertaking proactive government relations activities by providing decision makers with relevant research and evidence-based recommendations.
As a proud champion of Engineers Canada's 30 by 30 initiative to increase the number of female licensed engineers to 30% by 2030, OSPE offers resources and services to support women in engineering. For example, OSPE launched its Mentorship Program in 2015, with funding from Status of Women Canada. Thanks to the support of Hydro One, Transport Canada and GHD, the program is now a permanent OSPE program.
OSPE recently signed Electricity Human Resources Canada's Leadership Accord on Gender Diversity, which commits to increasing and enhancing opportunities for women in the Canadian workplace through recruitment, retention, career progression, and training and development.
OSPE's Breaking Barriers project focuses on shifting workplace cultures and practices to become more inclusive. OSPE is developing a micro-learning app for employers to help facilitate this culture shift. The app delivers bite-sized, actionable microlessons for time-crunched STEM employers who want practical tips for attracting, retaining, supporting and advancing women in STEM careers. OSPE's app prototype is currently being used in focus groups across several companies and associations.
Who is the Society of Women Engineers (SWE)?
—
Achieving gender parity in engineering is not something that OSPE can tackle alone. The Society of Women Engineers aims to empower and advance women in their engineering careers and studies, establishing engineering as a highly desirable career for women through an exciting array of training and development programs, networking opportunities, scholarships, and outreach and advocacy activities.
For more than six decades, SWE has given women engineers a unique place and voice within the engineering industry. The organization is centered around a passion for members' success and continues to evolve with the challenges and opportunities reflected in today's exciting engineering and technology specialties.
SWE offers a variety of unique benefits to assist members at any stage of their careers:
Advance Learning Center: hundreds of webinars and e-Learning courses covering topics of importance to women in engineering. These educational pieces provide insights and strategies that members can bring back to their teams.
SWE's Career Center: hundreds of job openings each month from some of the largest engineering and technology organizations across the globe.
WE Annual Conference: a great opportunity for networking, learning and professional development, this year SWE's Annual Conference, WE19, will be in Anaheim, California November 7-9, 2019.
WE Local: a localized version of the annual conference held in seven cities across the U.S., India and Europe. Local sections also host meetups and other events to connect with women in engineering and give back to the community.
SWE also offers learning opportunities in the form of online and print content:
SWE's Award program: a notable opportunity for movers and shakers in the engineering industry. The program recognizes women engineers and technologists every year at a variety of levels.
SWE's Affinity Groups: small groups within the organization where individuals share a common element of diversity and work collaboratively together. SWE has a variety of Affinity Groups, including those for LGBTQ and Allies, Global Women Engineers, Small Business Women Engineers, Women in Government and Entrepreneurs.
OSPE and SWE will be collaborating to provide our members with mutual access to increased training, career services and networking opportunities, which will contribute to the professional success of both OSPE and SWE members. Keep an eye out for new opportunities from both organizations by checking in with our respective communications channels!