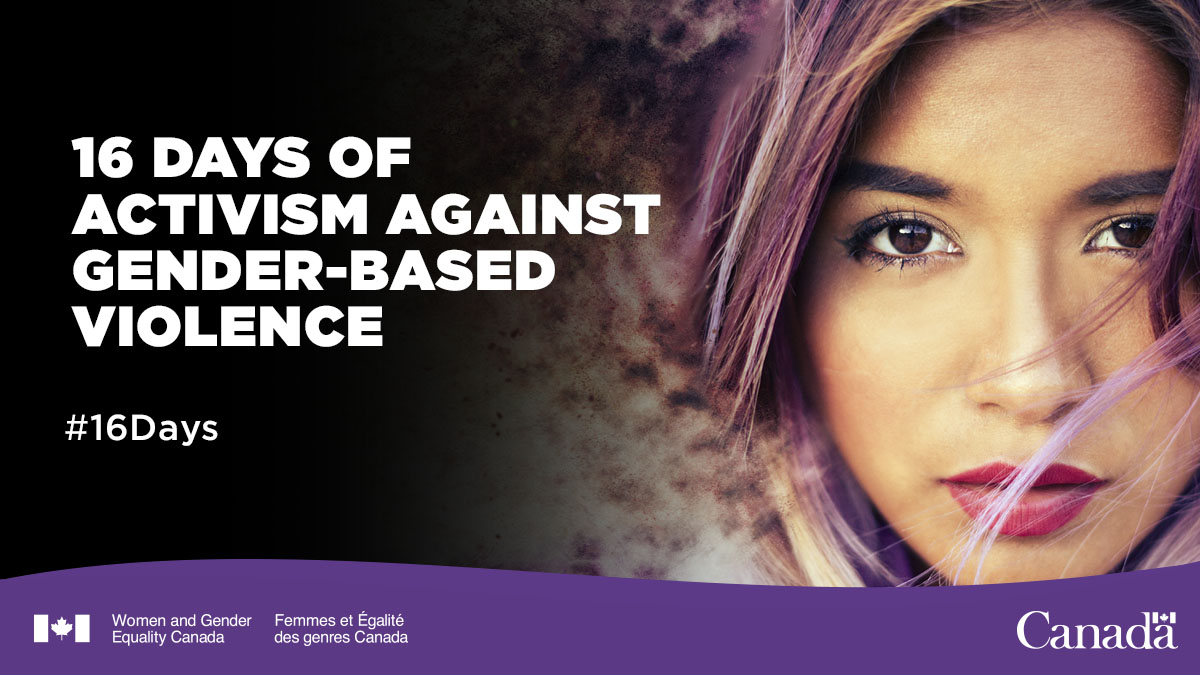 Canada's National Day of Remembrance and Action on Violence against Women is a day of reflection and a call to action. Today, we remember the 14 engineering students who lost their lives at l'École Polytechnique de Montréal on December 6, 1989, in an act of gender-based violence. As we reflect on this tragedy, it is important that we remember the countless women, girls, members of LGBTQ2+ communities, persons of colour, persons with disabilities, and Indigenous peoples, amongst others, who continue to face violence, discrimination and harassment today.
Every year during the 16 days of Activism Against Gender-Based Violence, which began on November 25th, Canadians and communities across the country make a commitment to help end all forms of misogyny, sexism and hate.
We embrace this opportunity to reflect on the positive change that we stand to make when we each do our part to help foster a culture of respect in our communities, workplaces, schools, and the engineering profession at large.
Not only today, but every day, let's consider the many ways we can continue to work together to create a more equitable, diverse and inclusive profession that better reflects the diverse society in which we live. Every one of us can and must be part of the solution to stop violence before it starts. Let's create a future where everyone's rights are protected and voices are heard.
"Today we remember the lives of these women who we lost so tragically and mourn the stolen contributions that they would have made to our world. May they continue to rest well and as they do, may the world evolve to one that condemns violence in all forms but especially against women."
• OSPE President and Chair, Réjeanne Aimey P.Eng., MBA
I remember, as a university student, how the devastating news of the shooting rippled through the community and many began questioning the systemic biases and barriers that existed at the time for women. Tragically, 31 years later, many of these still exist. It is time for the engineering community to come together to say enough. Now is the time to remove these barriers once and for all and truly embrace gender diversity in the engineering community. This is the only way to truly honour the memory of these women, and all others who have lost their lives due to their gender.
• OSPE CEO, Sandro Perruzza