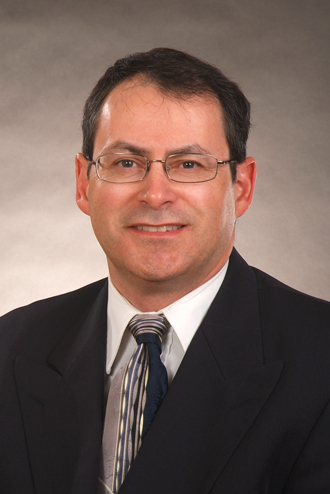 During the Annual General Meeting portion of the CIM 2019 Convention, the CIM welcomed in their new President, Roy Slack, P.Eng. Roy is an OSPE member and a professional engineer with over 35 years of experience in mining and mining related engineering.
The Canadian Institute of Mining, Metallurgy and Petroleum is the leading not-for-profit technical society of professionals in the Canadian minerals, metals, materials and energy industries. The CIM has over 120 years of history and more than 10,000 members nationally and internationally. As a long-time member of the CIM, Roy brings his years of industry experience to the presidency in the hopes of leading the organization into a new era of mining.
"It is an honour to be nominated and appointed to this position and it is a great opportunity to give back to an industry that has been so good to me. The CIM is more relevant than ever at this time where we are seeing technical and financial conditions driving innovation towards a new state of mining," Roy said, in a statement after being appointed to the role at the CIM.
Roy started his engineering journey at the University of Queens in Kingston, Ontario, where he obtained a degree in mining engineering. From there, he gained valuable experience in the industry through work with BLM Mining Services, J.S. Redpath Ltd., and Mine Project Services – a mining services consultancy firm that Slack, himself, started.
In 1998, Slack helped start Cementation's operations in North America when he became the President of the organization. OSPE has previously profiled Cementation, which is an underground mine contracting and engineering company with operations in North Bay and Sudbury, that provides mine development and production services for clients around the world. Under Slack's presidency, Cementation Canada was listed as one of "Canada's Top 100 Employers" numerous times and was recognized in 2016 as Canada's Safest Employer in the natural resources sector.
Much like the organizations he's lead or worked for, Roy has been recognized many times by professional organizations. In 2008, Professional Engineers Ontario awarded him the Engineer's Medal for Entrepreneurship. The following year he was given the Metal Mining Society Award by the CIM and in 2012, he was named a Paul Harris Fellow by Rotary International. He has also been active in numerous safety initiatives, including CIM's Safety Council, and in 2013 was appointed to Ontario's first Prevention Council to advise the government on workplace safety.
Here at OSPE, we're proud of our members like Roy, who use their engineering knowledge and experience to affect real change in their community and profession. In May 2017, Roy was a keynote speaker at OSPE's "Spark the Fire" event in North Bay, highlighting the complex issues and engineering required to access mineral deposits in the Ring of Fire. We want to once again congratulate Roy Slack on his new role and wish him all the best as the President of the CIM.