UPDATE:
Under the new vaccine rollout plan, engineers that can't work from home will be eligible to book their vaccines through the provincial booking portal as of Monday, May 10.
---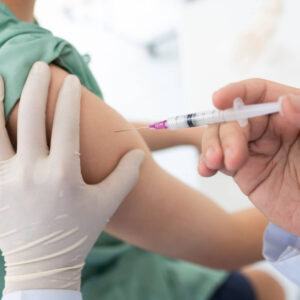 As part of Phase Two of its updated COVID-19 vaccination distribution plan, the Ontario Ministry of Health is allowing workers in the construction sector, including engineers, to be vaccinated as part of the Second Group in Phase 2 (see page 19 at the link above).
While the construction and consulting engineering industry is currently permitted to continue operations as "essential business" under the authority of the Emergency Management and Civil Protection Act, only those consultants working on essential projects and whose services are required to be performed in the field are anticipated to be eligible for vaccination as part of the Second Group. Please read this entire message for a list of specific requirements for eligibility.
The Second Group of Essential Workers, including Engineers in the following industries, Who Cannot Work from Home and are eligible for vaccination includes:
Workers in manufacturing industries directly involved in supporting the COVID-19 response, construction including infrastructure, and other essential businesses and services where facilities are at heightened risk for COVID-19 outbreaks and spread.
Transportation, warehousing and distribution workers (including public transit workers, truck drivers supporting essential services, marine and rail cargo and maintenance, highway maintenance)
Electricity (including workers employed in system operations, generation, transmission, distribution and storage)
Communications infrastructure workers (including cellular, satellite, landline, internet, public safety radio)
Water and wastewater management workers
Oil and petroleum workers (including those working in petroleum refineries; those involved in the storage, transmission and distribution of crude oil and petroleum products and those needed for the retail sale of fuel)
Natural gas and propane gas workers (including those working in the compression, storage, transmission and distribution of natural gas and propane)
Mine workers (including those needed to ensure the continued operation of active mines)
Uranium processing workers (those working in the refining and conversion of uranium, and fabrication of fuel for nuclear power plants)
Determining Criteria to Support Eligibility
Employers will be required to independently examine and determine which of their employees are eligible for vaccination as part of the Phase 2 Second Group. Such determination should be made on a case-by-case/employee-by-employee basis. Some potential criteria to assist in determining eligibility for such vaccination include, but are not limited to the following:
Does the role of the individual employee require them to:
Perform obligations outside of the home (such as attending at construction sites or working at a manufacturing facility)?
Attend multiple locations or facilities (such as construction sites for multiple projects)?
At what frequency is the individual employee required to perform such obligations outside of the home? (e.g., only occasionally/intermittently or regularly/consistently?)
Is the performance of such obligations by the individual employee essential to:
the construction project's continued progress and completion?
the continued operation of the manufacturing facility or other designated essential business or service?
Where the employee is not performing services for a construction project (including infrastructure):
Is the employee required to attend manufacturing facilities that are directly involved in supporting the COVID-19 response?
Is the employee required to attend facilities that are at heightened risk for COVID-19 outbreaks and spread?
Supporting those Seeking Vaccination
It is recommended that employers exercise prudence when determining which employees are eligible for vaccination. The provincial and Public Health Unit vaccination systems are only just beginning to facilitate on-site mass employee vaccination opportunities at businesses in recognized "hot spots", under very specific criteria.
It is up to individuals to make their own arrangements to be vaccinated. Access to the province's vaccination portal is available here.
Employers looking to get their qualified employees vaccinated can use this letter template to write to their local vaccine administrators.
When Will Phase 2 Vaccinations for individuals in the Second Group Begin?
COVID-19 case numbers and vaccine supplies are changing constantly as Ontario attempts to contain the spread of the virus. OSPE will keep its members informed of ongoing updates from the government as they become available. In the meantime, if you have any questions regarding eligibility or require more information, please contact us at advocacy@ospe.on.ca.