Learn all about it at The Future of Engineering Conference – October 6-7, 2021
Artificial intelligence (AI) is becoming ever more ubiquitous and has already proven to have real world ramifications on nearly every aspect of life, but the ways in which this new wave of technology will impact the field of engineering is the focus of five key presentations taking place at The Future of Engineering Conference on October 6-7, 2021.
Hosted by the Ontario Society of Professional Engineers (OSPE), the Conference will be broken down into the following four learning streams: Engineering Workforce, The Future of the Engineering Profession, Sustainability and Innovation, and Artificial Intelligence. Each learning stream will include a series of five presentations, bringing forward industry leaders and subject matter experts to share their expertise and connect with audiences on the latest opportunities, challenges and innovations in that particular stream.
Foundations of Artificial Intelligence
Peter Darveau, P.Eng., Director of Engineering at Hexagon Technology Inc., will begin the discussions on AI with an interactive presentation titled "Foundations of Artificial Intelligence." Audience members will be presented with a series of examples and will have the opportunity to learn about AI by using it to solve practical problems. Each example introduces AI technology in a real-life situation where results can be visualized either as a dashboard or in some other form of animation to guide attendees into new AI concepts. Darveau has worked with numerous Fortune 500 companies and led many multi-million-dollar design, build, install projects throughout Asia, Europe, Canada and the United States. He brings over 25 years in AI, automation platforms and robotics experience to what is sure to be an engaging and enlightening presentation.
How Organizations Can Prepare Their Leaders, Boards, and Risk Managers for Artificial Intelligence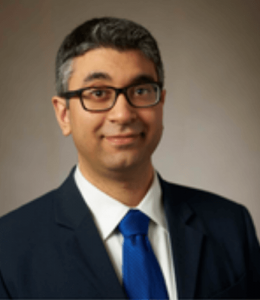 Of particular interest to risk management professionals, leaders in STEM and all those with ties to the healthcare industry will be Arun Dixit, P.Eng. and Jennifer Quaglietta, P.Eng.'s presentation titled "How Organizations Can Prepare their Leaders, Boards, and Risk Managers for Artificial Intelligence." Dixit works as Digital Innovation Strategist at the Health Insurance Reciprocal of Canada (HIROC) and brings a passion for improving healthcare systems for the benefit of all users. Quaglietta too works at HIROC, as Vice President of Performance Excellence and Information Services. With over 20 years of experience, Quaglietta has developed vast leadership experience in the healthcare sector, working in pharma, Ontario Public Service, acute care, academia, and consulting. In addition to her considerable responsibilities at HIROC, including the management of their cyber security portfolio and advancing HIROC's digital and data analytics capabilities, she is also a proud member of the Board of Trustees for Holland Bloorview Kids Rehabilitation Hospital and the recipient of the 2020 Top 10 Women Leaders in Digital Health Award, Digital Health Canada.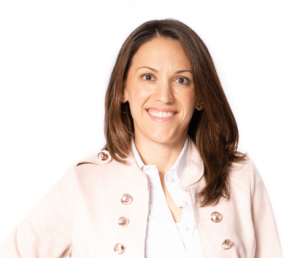 Audience members will gain practical guidance in the development and implementation of AI applications in healthcare, with a focus on risk identification, management, and mitigation. Engineers know that AI is being increasingly relied upon in healthcare systems to increase safety, improve quality and reduce the burden on increasingly strained systems. This presentation is an opportunity for attendees to learn how AI may be best incorporated into healthcare systems and the impact that AI tools will have on the growing number of patients and families, and potential biases that may be introduced by the way an AI platform was developed and built.
Artificial Intelligence for Advanced Noise Control and Monitoring in Mining Sites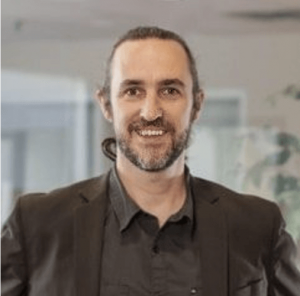 Kicking off day two of the conference will be Dr. Anthony Gérard, Ph.D., P.Eng., director in the acoustics and vibration consultancy field at Soft dB Inc., hosting a discussion on "Artificial Intelligence for Advanced Noise Control and Monitoring in Mining Sites." Attendees will have the opportunity to learn about the cutting edge AI that Soft dB has developed to improve safety and performance by monitoring sound events in Canada's largest open-pit gold mine, Canadian Malartic Mine (CMM). The software has proven capable of distinguishing external sounds such as earthquakes, birds, and airplanes, from the site's own human activity. Over the last eight years several research projects have been conducted by Soft dB in order to develop innovative and perfectly integrated noise monitoring techniques that are specially tailored for the mining industry. These innovations in AI have been significant in helping to foster the harmony between the mining industry and people living in nearby communities.
Dr. Gérard holds an engineering diploma as well as a Ph.D. in aeroacoustics and specializes in the study of noise sources with an aerodynamic origin and architectural, environmental and industrial acoustic and vibration studies. He has worked on multiple noise propagation models and is also author of over 30 scientific publications, and five patents in the acoustics and vibration fields.
Smart City, Smart Water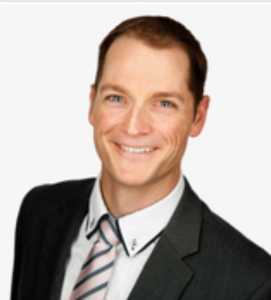 At 9:30AM attendees will join Pete Samson, P.Eng., a Technical Group Leader at Eramosa Engineering, to learn the actions that municipalities can take to more effectively analyze and report on measures that help track operational performance, and in the long run, provide evidence of sustainability. The presentation, titled "Smart City, Smart Water," will discuss the Smart Water Networks Forum (SWAN) five (5) Layers of Data Maturity Model to help understand how artificial intelligence, statistical analysis and machine learning can be leveraged to optimize water systems and help offset capital spending, reduce operational costs, reduces maintenance costs, and better plan for future growth.
Samson previously served as a Director for the American Water Works Association (AWWA) and the Ontario Water Works Association (OWWA). He has been working with Eramosa since 2008 designing, integration and managing SCADA, electrical, network, and controls projects. During that time Samson has serviced clients from single well pump sites and up to SCADA Master Planning and strategic consulting for North America's largest cities.
Artificial Intelligence in the Rail Industry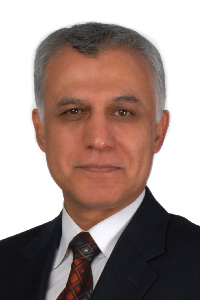 Finally, attendees will have the opportunity to join OSPE member and VP Advanced Technologies at Hatch Ltd., Yousef Kimiagar, P.Eng. for his presentation on "Artificial Intelligence in The Rail Industry". Audience members will learn all about how emerging technologies such as AI, machine learning, image processing, natural language processing, deep learning, neural networks, and data science can be used to uncover opportunities to enhance the rail industry. Kimiagar brings over 30 years of experience in senior management roles as technical advisor to multi-billion-dollar projects. He is the Vice President of Advanced Technologies & US Rail Systems at Hatch and holds a Master of Management Sciences (MMSc.) from the University of Waterloo.
Next Steps
Artificial Intelligence is just one of four engaging learning streams being discussed at OSPE's Future of Engineering Conference. Learn more about the Conference's other learning streams here and all about our array of incredibly talented presenters here. Keep your eyes peeled for more upcoming content on the Future of Engineering. Register to get your ticket at https://www.engineeringconference.ca/2021/begin.
We look forward to seeing you at OSPE's first annual Engineering Conference!