As a non-partisan organization, OSPE considers it a civic duty for all Canadians to vote based on a clear understanding and knowledge of the platforms of each political party. In the upcoming weeks, OSPE will extract information from each official party platform on issues impacting the engineering community.
This week OSPE is showcasing the Liberal Party's 2021 electoral platform. Don't forget to make sure you are registered to vote on Monday, September 20, 2021 by visiting https://ereg.elections.ca/CWelcome.aspx.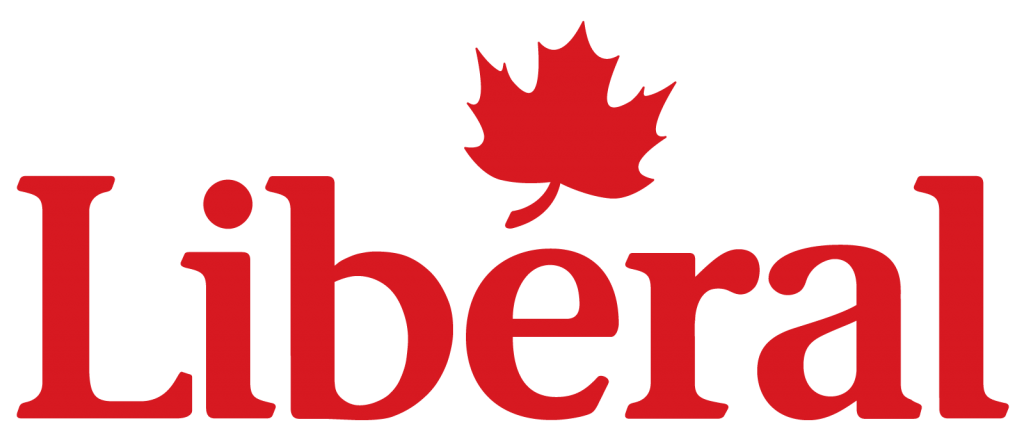 Energy
Introduce a Clean Electricity Standard that will set Canada on a path to cut more emissions by 2030 and to achieve a 100% net-zero emitting electricity system by 2035.
Develop additional investment tax credits for a range of renewable energy and battery storage solutions, to accelerate the deployment of clean energy.
Create a Pan-Canadian Grid Council to promote infrastructure investments, smart grids, grid integration, and electricity sector innovation with the goal of making Canada the most reliable, cost effective, and carbon-free electricity producer in the world.
Environment
Continue to put a rising price on pollution, while putting more money back into the pockets of Canadians.
Move forward, in collaboration with key trading partners, like the United States and European Union, on applying Border Carbon Adjustments to imports from countries that aren't doing their part to reduce carbon pollution and fight climate change.
Make sure the oil and gas sector reduces emissions at a pace and scale needed to achieve net-zero by 2050, with 5-year targets to stay on track to achieving this shared goal.
Require oil and gas companies to reduce methane emissions by at least 75% below 2012 levels by 2030 and work to reduce methane emissions across the broader economy.
Ban thermal coal exports from and through Canada no later than 2030.
Accelerate Canada's G20 commitment to eliminate fossil fuel subsidies from 2025 to 2023.
Develop a plan to phase-out public financing of the fossil fuel sector, including from Crown corporations, consistent with the commitment to reach net-zero emissions by 2050.
Launch a National Net-zero Emissions Building Strategy, which will chart a path to net-zero emissions from buildings by 2050 with ambitious milestones along the way
Accelerate the development of the national net-zero emissions model building code for 2025 adoption.
Require EnerGuide labeling of homes at the time of sale.
Invest an additional $1.5 billion in the iZev rebate program and broaden eligibility to a wider range of vehicle types, including used vehicles, to help over 500,000 Canadians get into a zero emissions vehicle.
Invest an additional $700 million to add 50,000 new electric vehicle chargers and hydrogen stations to Canada's network.
Require 100% of medium- and heavy-duty vehicles sales to be zero emission by 2040, where feasible.
Invest $200 million to retrofit large trucks currently on the road to cut pollution now.
Work to attract near-term multi-billion anchor investments in key areas like minerals processing and cell manufacturing.
Develop an investment tax credit of up to 30% for a range of clean technologies including low carbon and net-zero technologies with input from external experts on what technologies should be covered.
Require climate-related financial disclosures and the development of net-zero plans for federally regulated institutions, which includes financial institutions, pension funds, and government agencies.
Create a nation-wide flood ready portal so that Canadians have the information they need to make decisions on where and how to build their homes and communities, and how they can protect their homes and communities from flood risk.
Establish and fully fund a Canada Water Agency in 2022.
Require that all plastic packaging in Canada contain at least 50% recycled content by 2030.
Implement a "right to repair" to extend the life of home appliances, particularly electronics, by requiring manufacturers to supply repair manuals and spare parts and facilitate their replication after the part is no longer produced.
Infrastructure
Supporting the switch to zero-emission buses.
Committing to make High Frequency Rail a reality, and move forward with the project in the Toronto to Quebec City corridor
Launch a procurement process by the end of 2021 and also explore other opportunities to extend the rail toward London and Windsor.
Introduce a new Buy Clean Strategy to support and prioritize the use of made-in-Canada low-carbon products in public and private infrastructure projects.
Create open-access climate toolkits to help infrastructure owners and investors develop projects that ensure Canada is on the path to a net-zero emissions and resilient future.
Introduce legislation to safeguard Canada's critical infrastructure, including our 5G networks, to preserve the integrity and security of our telecommunications systems.
Indigenous Peoples
Commit an additional $1.4 billion for a distinctions based mental health and wellness strategy with First Nations, Inuit, and the Métis Nation, expanding on the recent commitment of $597.6 million, for a total investment of $2 billion over five years.
Continue to work with Indigenous partners to ensure fair and equitable compensation for those harmed by the First Nations Child and Family Services program.
Move forward on building an Indigenous Early Learning and Child Care system that meets the needs of Indigenous families, wherever they live.
Make any investments necessary to eliminate all remaining boiling water advisories.
Include, in all cabinet ministers' mandate letters, the requirement to implement UNDRIP, and ensure their offices and ministries work alongside Indigenous peoples to advance their rights.
Invest a further $2 billion in Indigenous housing for First Nations, Inuit, and Métis Nation, with over half of the funding available by the upcoming summer construction period.
Expand the Aboriginal Entrepreneurship Program to enable businesses to access a new, zero-interest loan when a 10% advance is not possible.
Housing
Introduce a new rent-to-own program to help make it easier for renters to get on the path towards home ownership while renting. The program will be designed based on three principles: the landlord must commit to charging a renter a lower-than market rate to help Canadians build up savings for a down payment; the landlord must commit to ownership in a five-year term or less; and proper safeguards will be in place to protect the future homeowner.
Introduce a tax-free First Home Savings Account will allow Canadians under 40 to save up to $40,000 towards their first home, and to withdraw it tax-free to put towards their first home purchase, with no requirement to repay it.
Double the First-Time Home Buyers Tax Credit, from $5,000 to $10,000, which will put $1,500 in your pocket to make a home purchase a little bit easier.
Reduce the price charged by the Canadian Mortgage and Housing Corporation on mortgage insurance by 25%.
Increase the insured mortgage cut-off from $1 million to $1.25 million, and index this to inflation, to better reflect today's home prices.
Build, preserve, or revitalize 1.4 million homes by 2025-26.
Invest $4 billion in a new Housing Accelerator Fund which will grow the annual housing supply in the country's largest cities every year, creating a target of 100,000 new middle class homes by 2024-25.
Permanently increase funding to the National Housing Co-investment fund by a total of $2.7 billion over 4 years, more than double its current allocation.
Appoint a new Federal Housing Advocate within the first 100-days of a new mandate to ensure the federal government's work toward eliminating chronic homelessness, as well as other housing commitments, are fulfilled.
Create a national Home Buyers' Bill of Rights so that the process of buying a home is fair, open, and transparent.
Establish an anti-flipping tax on residential properties, requiring properties to be held for at least 12 months.
Ban foreign money from purchasing a nonrecreational, residential property in Canada for the next two years, unless this purchase is confirmed to be for future employment or immigration in the next two years.
Taxes
Raise corporate income taxes on the largest, most profitable banks and insurance companies who earn more than $1 billion per year and introduce a temporary Canada Recovery Dividend that these companies would pay in recognition of the fact they have recovered faster and stronger than many other industries.
Create a minimum tax rule so that everyone who earns enough to qualify for the top bracket pays at least 15 % each year.
Implement a tax on luxury cars, boats, and planes as outlined in Budget 2021.
Move forward with a national tax on vaping products and require tobacco manufacturers to pay for the cost of federal public health investments in tobacco control.
Jobs and Skills Training
Continue to deliver on the $80 million investment to train workers for green jobs.
Launch a Clean Jobs Training Centre to help industrial, skill and trade workers across sectors to upgrade or gain new skills to be on the leading edge of zero carbon industry.
Introduce a new EI benefit for self-employed Canadians, delivered through the tax system, that would provide unemployment assistance comparable to EI and lasting for as much as 26 weeks.
Establish an EI Career Insurance Benefit. This benefit will be available to people who have worked continuously for the same employer for five or more years and are laid off when the business closes.
Increase the maximum loan amount from $350,000 to $500,000 and extend loan coverage from 10 to 15 years for equipment and leasehold improvements for small businesses.
Introduce a new Labour Mobility Tax Credit to allow workers in the building and construction trades to deduct up to $4,000 in eligible travel and temporary relocation expenses giving them a tax credit of up to $600 a year.
Create training and work opportunities for as many as 28,000 young people so they can assist small and medium-sized businesses in adopting new technology.
Health Care
Require that travellers on interprovincial trains, commercial flights, cruise ships, and other federally regulated vessels be vaccinated.
Ensure vaccination across the federal public service.
Launch a $1 billion COVID-19 Proof of Vaccination Fund to support provinces and territories who implement a requirement for proof of vaccine credentials in their jurisdiction for non-essential businesses and public spaces.
Immediately invest $6 billion—on top of $4 billion already committed—to support the elimination of health system waitlists.
Provide $3.2 billion to the provinces and territories for the hiring of 7,500 new family doctors, nurses, and nurse practitioners.
Strengthen federal powers under the Canada Health Act and the Federal-Provincial Fiscal Arrangements Act to deduct health transfers from provinces who enable extra billing for publicly insured services, in order to protect the integrity of Canada's universal public health care system.
No longer provide charity status to anti-abortion organizations.
Establish a new federal transfer to provinces and territories—the Canada Mental Health Transfer—to assist jurisdictions to expand the delivery of high quality, accessible, and free mental health services.
Introduce a comprehensive strategy to address problematic substance use to end the opioids crisis.
Research and Innovation
Reform the Scientific Research and Experimental Development Program to reduce red tape and the need for consultants, better align eligible expenses to today's innovation and R&D and make the program more generous for those companies who take the biggest risks, promoting productivity, new inventions, and the creation of good jobs.
Add 1,000 Canada Research Chairs to help attract and retain top talent at Canadian universities and support graduate research, with a focus on improving gender and racial equity among Canadian faculty, promoting inter-disciplinary research, and reinforcing Canada's world leading capabilities in life sciences and bio-medical research.
Establish a $75 million a year fund for colleges and universities to help commercialize leading research, including identifying and securing patent rights for research done within their institutions and connecting researchers with people and businesses to help put these innovations into action and grow our economy.
Move forward with the plan to invest in the Pan Canadian Artificial Intelligence Strategy, supporting artificial intelligence innovations and research in Canada.
Establish a Canada Advanced Research Projects Agency (CARPA) as a public-private bridge for research that helps develop and maintain Canadian led technology and capabilities in high-impact areas.
Diversity and Inclusion
Adapt and apply the Canada Business Corporations Act diversity requirements to federally regulated financial institutions, applying an intersectional lens to ensure diversity among senior ranks of the financial sector.
Move forward with the commitment to require Crown corporations to implement gender and diversity reporting, beginning next year.
Continue to move forward on the development of a 10-year National Action Plan to End Gender-Based Violence and begin negotiations with the provinces and territories within a year.
Work with provinces and territories to enact Clare's Law so that domestic partners who fear for their safety can request from police information about their partner's violent history, whether that includes sexual assault, domestic violence, convictions, arrests, or restraining orders.
Swiftly implement the Black-led Philanthropic Endowment Fund. This fund will be administered independently by Black Canadians and will help support Black-led and Black-serving community organizations.
Strengthen equity targets for federally funded scientific research delivered through the granting councils to include a specific target for the representation of Black Canadians.
Increase diversity by offering language programs to racialized employees and expanding the public service recruitment program to international students and permanent residents.
Provide $40 million over 4 years starting in 2021- 2022 for capacity funding to Canadian LGBTQ2 service organizations.
Re-introduce legislation within the first 100 days in office, to eliminate the practice of conversion therapy for everyone, and extend coverage of the ban to include people over 18 years of age.
Build on previous investments through the implementation of the first-ever Disability Inclusion Action Plan, in consultation with the disability community.
***The Liberal Party Platform is the only platform that has been fully costed.
Read the Full Liberal Party platform: Forward for Everyone
What do you think of the federal Liberal Party platform? Are these promises attainable?