OSPE members!

To ensure you're enjoying everything OSPE has to offer, we've compiled a list of new membership features and website changes:
—
* Membership Certificates
—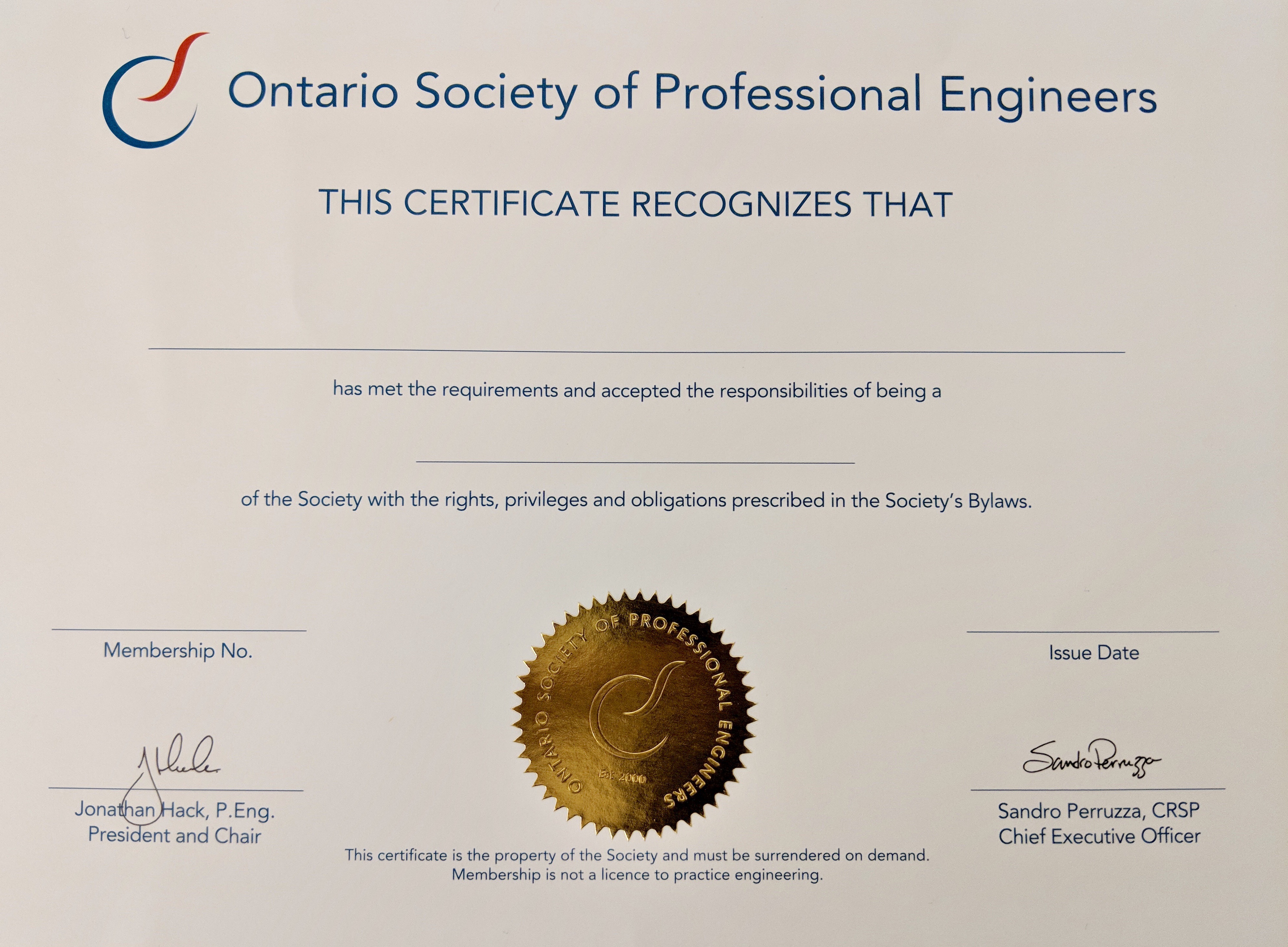 Your OSPE membership is something to be proud of, so why not display the commitment you've made to your advocacy body and the future of your profession?
All new members will now receive an official OSPE membership certificate with their OSPE Welcome Kit.
All existing members will receive an OSPE membership certificate at the time of their next membership renewal.
* Communication Preferences
—
It is important that all new and existing members log in to their OSPE account at https://www.ospe.on.ca/ to update their communication preferences.
Members must opt-in to receive certain OSPE publications. This helps ensure that you receive member correspondences, offerings and publications tailored to your needs and interests.
OSPE publications that members are eligible to receive:
* Website Lockdown
—
OSPE members have exclusive access to a number of features and functions on the OSPE website. This means you are required to log in to your OSPE account to access resources like the engineering compensation survey, fee guideline or full issues of The Voice magazine.
Non-members must submit basic contact information to request access to OSPE reports, submissions and resources, so that we can continue to foster new partnerships with interested stakeholders.

* Ambassador Program
—
OSPE Ambassadors are a vital part of the work we do. By volunteering their time, our Ambassadors inform our advocacy objectives, help guide our activities and carry OSPE's message to their communities and networks.
The Ambassador Program gives our members the flexibility to choose volunteer opportunities of interest to them. Plus, we can track all your hard work and reward you for your support too!
Whether you would like to volunteer as an OSPE Booth Attendant at an upcoming trade show, become a mentor, meet with political candidates, or run classroom visits, simply register here to see tailored openings and get started!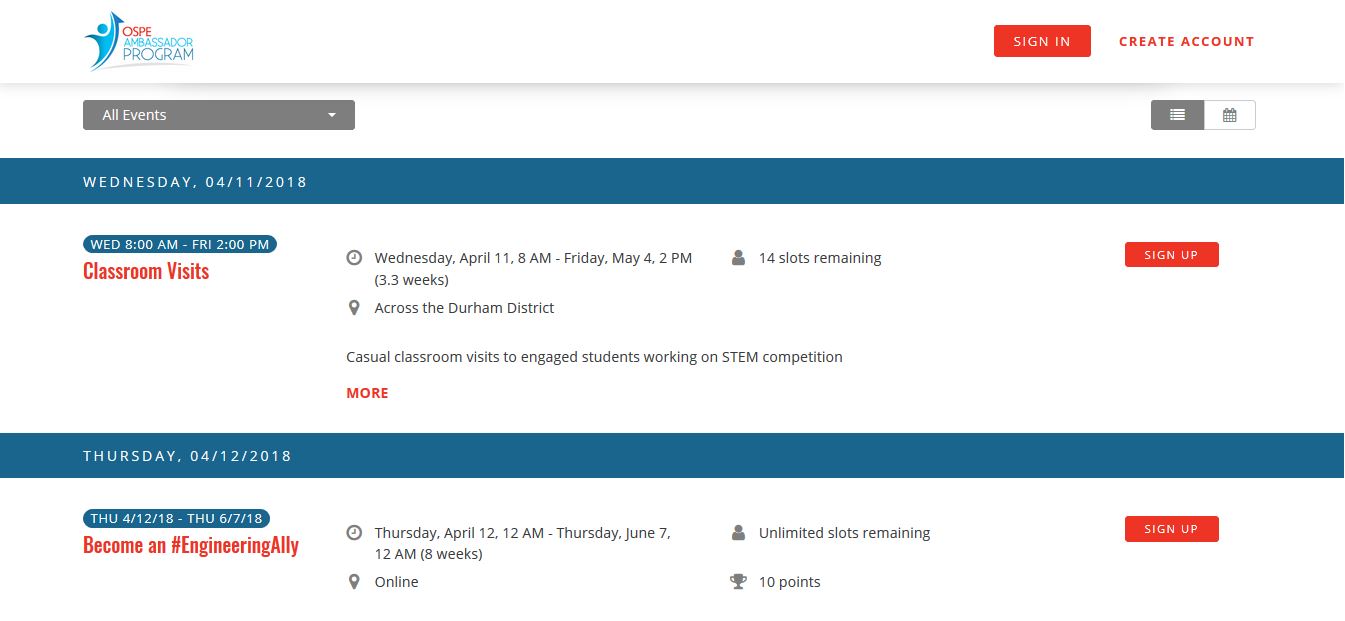 OSPE members: if you have questions about OSPE services or logging in to your member account, email info@ospe.on.ca for further assistance.
Non-members: email info@ospe.on.ca for more information on why you should become an OSPE member today!