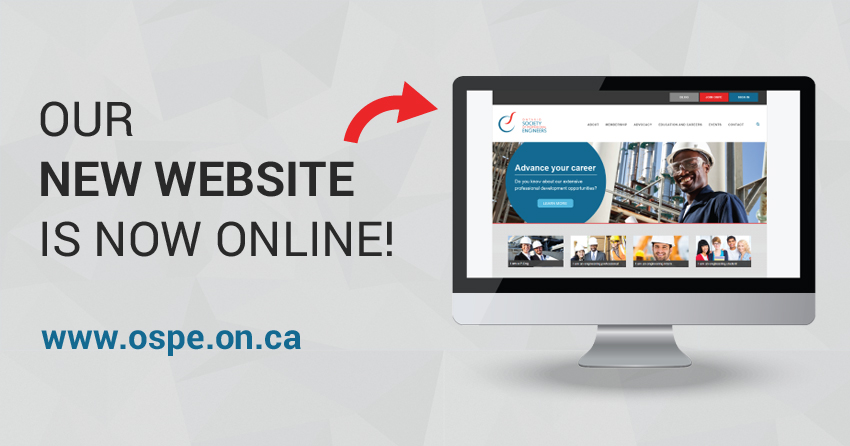 Today is an exciting day for the Ontario Society of Professional Engineers – we are pleased announce the launch of our updated website and online member platform.
We took your comments and suggestions from a user survey conducted in 2014 and have now implemented:
A simplified process for online membership sign up and renewal, as well as course enrollment
Mobile-friendly access to your membership benefits, including the member platform as well as OSPE's publications, such as the Employer Compensation Survey Summary report
Take a look around and explore some of the features of the new website by clicking here to begin your tour.
We'd love to hear what you think about our new site. Feel free to leave us a comment or send your feedback to webmaster@opse.on.ca.