This year marks 20 years of the Ontario Society of Professional Engineers. Throughout the years and our many initiatives, we've always striven for Ontario's engineers to be recognized and heard. With this anniversary upon us, we've taken the time to reconnect with some of our past presidents and to hear about what some of their OSPE memories are.
Paul Acchione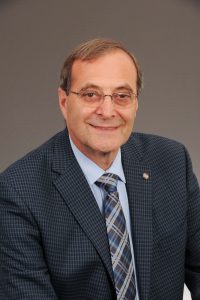 I served on OSPE's Board of Directors from 2012 to 2015.  I was selected by the Board to be the President from 2013-14 and was also appointed for a few months in early 2014 as the Acting CEO during the Board's search for our CEO, Sandro Perruzza.
During my term I spent a fair bit of time working to improve working relations with PEO.  With the Joint Relations Committee (JRC) approval, OSPE and PEO developed two joint pilot programs.  One was the joint PAN/GLP meetings with MPPs.  The other was a joint social and technical events program with OSPE and PEO Ottawa Chapter.  I also spent a lot of time meeting with the Ontario government Energy Ministry staff to persuade them to incorporate a number of policy changes that OSPE's Energy Task Force recommended in two major research reports in 2011 and 2012.  It was very satisfying when the government adopted most of OSPE's recommendations into their energy policies over the subsequent 3 years.  One of the recommendations saved Ontario electricity consumers in excess of $180 million per year and reduced emissions in excess of 1.6 million tonnes of carbon dioxide per year according to analysis by the Independent Electricity System Operator (IESO).
I very much hope the engineering community continues to support OSPE's advocacy work related to improving public policy that affects technical and engineering matters in our society and our work as engineers.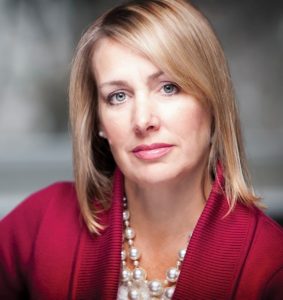 Annette Bergeron
I was first elected to the OSPE board in 2002 when we were essentially a startup! All of our focus was on the sustainability of an advocacy and member services association for Ontario engineers in the long term. I am so pleased to see OSPE now celebrating it's 20th anniversary and thank all of it's Boards and staff, past and present for their dedication in achieving this milestone!
Michael Monette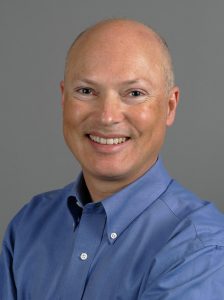 When I joined OSPE there were remaining various unresolved differences between PEO and OSPE regarding the roles of the organizations, and also the financial viability of OSPE.  My focus was to instill a policy of open and honest communication leading to increased trust amongst our engineering community of professional engineers and OSPE membership which took on a total lifecycle view of our members, from earliest days of interest in engineering through to graduation from university to licensure as a professional engineer through to post-practice life.  Trust did grow, issues were resolved, and we set the foundation for OSPE to enhance its role as the voice of the engineering profession in Ontario.  Equally important was OSPE operated with a sound financial basis, reliant on the delivery of membership value in order to earn membership revenues, combined with other revenue sources from projects, affinity programs and educational programs.  This information was conveyed to our membership and also to those non-members who had questions about OSPE activities.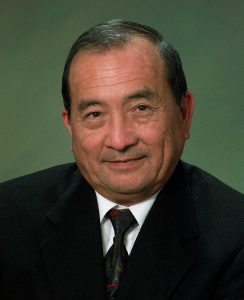 Daniel Young
We were faced with formidable challenges in the early days but we soldiered on. Two decades later we can say with confidence and pride that we are indeed THE VOICE of the engineering profession in Ontario. We have set the bar for Member Services as well, and the other provinces will look to us a model to follow suit. We, together with our members will keep on growing with determination.
Robert Goodings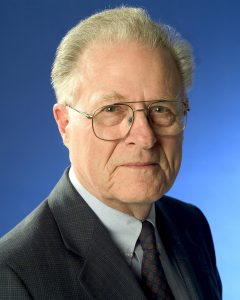 Since the first law related to professional engineering in Ontario was created in 1922, the role that professional engineers have played in engineering practice has been unquestionably great for our province, our country and the world at large.
The Professional Engineers Act provided an essential system to licence engineers and regulate the practice of engineering, and played a big role in the education of engineers. However, it was deficient in helping to strengthen engineering business—consulting and manufacturing engineering being just two examples. We owe a great thanks to those in our engineering practice world and our province in identifying the need for a change.
A lot of things have happened in the last 20 years and well worth celebrating.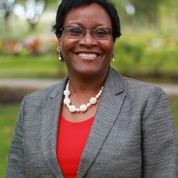 Alourdes Sully
Congratulations to all engineers and non-engineers engaged in raising the profile of the engineering profession through advocacy. It has been a privilege and an honour to serve as an OSPE member since it's inception. It's has been a wonderful journey. Wishing OSPE many more years of continuous success.
Karen Chan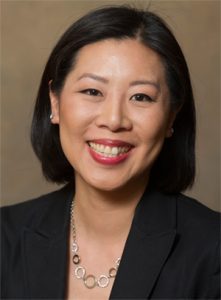 During my time on the OSPE Board, I chaired the Board Development and Strategic Planning Committee, with an eye to refresh our strategic plan for the next few years. We viewed this as an opportunity to figure out the right strategy to deliver member value, engage meaningfully with our community, and to truly become The Voice for Engineers in Ontario. As Chair and President for 2015-2016, I was excited to kick off the execution of the 2015-2019 Strategic Plan: Engage, Amplify, Excel.
I am really pleased with the results of that strategic plan – OSPE surpassed all of the targets we had originally set out. We increased member satisfaction with offerings that directly supports engineers and engineering graduates during every stage of their career. As a woman in engineering, I'm most proud of OSPE's participation and leadership with the Women in Engineering Mentorship Program, the Breaking Barriers Project, and especially the creation of the Equity, Diversity and Inclusion Committee which reflects the shift in priority of STEM leaders towards greater inclusion and diversity.
OSPE raised public awareness of the importance of engineering through campaigns such as #AnEngineerWasHere, Change The World, and Remarkable. They also increased community engagement through 264 community initiatives and key partnerships such as The Personal, Venngo, The Society of Women Engineers, and hEr VOLUTION.
And finally, OSPE increased their influence over public policy with industry and government, with numerous reports, papers, submissions and invitations. The work led by OSPE's various advocacy committees on topics such as energy policy, excess soils, climate change, and underemployment has positioned OSPE as the non-partisan, evidence-based expert that government and industry leaders rely on. What I am most thrilled about is that the culmination of all this work by OSPE resulted in the creation of P.Eng. Day in Ontario. In 2018, sitting in Queen's Park and listening to the MPPs share story after story of the amazing work that engineers do in their communities, I was so proud of being an engineer and representing OSPE on that historic day.
As we celebrate the 20th anniversary of OSPE's founding, I am honoured to have been a part of OSPE's journey and I am looking forward to the next 20 years.
What are some of YOUR favourite memories from the past 20 years of OSPE? Let us know in the comments!