Message from the President
Spring is meant for renewal, but instead, in my first month as president at OSPE, we found ourselves in the middle of a potential disaster, as the world scrambled to contain the effects of COVID-19. The role of engineers has become sharply defined during these difficult months, as we fully realize our potential to engage with society and lead the charge of change.
When we think of engineers, we sometimes think of long, laborious projects that will come to fruition several years in the future. COVID-19 has proven the immediate way engineers can affect the growth of society, as several different types of engineers have reorganized their work to "flatten the curve" and otherwise curb the pandemic.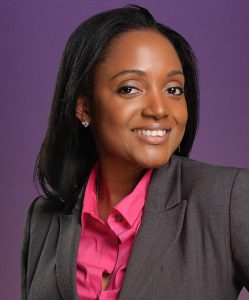 As we see in this issue, Dionne Aleman, an industrial engineer at University of Toronto, leads the way on pandemic modelling. Aleman uses optimizing techniques to gain deep analysis from data and help determine the specific way a virus like COVID-19 can move. Noteworthy, too, is the way engineers have reconfigured processes to assemble and manufacture ventilators, which are very complex and time consuming to create. Engineers are attacking this problem on all fronts, from inventing new designs, to repurposing or simply optimizing existing designs and processes to meet the new demands of the virus. The gaps that are being revealed in our supply chain, such as raw materials needed for production not being available, are being closed by inventive engineers capable of discovering and sourcing alternative methods of construction. And the work of Ontario engineers is not just limited to our locality, of course; we see the potential of this new frantic work to be applied globally.
We're even seeing unexpected sources, like the Royal Canadian Mint retooling to produce hand sanitizers as we face shortages. This rapid scaling up of manufacturing processes reinforces the importance of engineers to the supply chain. Even if organizations, such as the Mint, are not typically staffed with engineers, we know that without professional, licensed engineers overseeing the pivot in operations, public safety is not guaranteed.
This need is increased in times of crisis when shortcuts are tempting and traditional processes are circumvented. The only guarantee of public safety is to have secure, up to date, licensed engineers guiding companies through these changes. As you will read in our special supplement this issue, OSPE is laying the foundation for ongoing up-to-date training for engineers that reflects and mirrors the changes of society. The Ontario Engineering Academy is built as a single portal that can provide engineers all the training they need, whether it's an upskill of soft skills, or further training in technical areas.
Hard times mean digging in and remembering that we are all connected. Sometimes it takes a disaster to remember that, but we also have our cooperative mentality to thank for all the new solutions that are appearing and showing us a way forward.
OSPE's 20th anniversary celebration will be muted this year, and during this crisis I'm happy to see engineers standing up and driving society forward with invigorating, innovative solutions. Our organization has spent 20 years advocating for engineers as leaders in society, and I'm proud to see us stepping up during this difficult time. It's never been clearer that engineers can—and do—lead.
Message from the CEO
OSPE was looking forward to celebrating many things this summer, as you'll see in this issue. It's the 20-year anniversary of our organization, and to mark our beginnings we have a timeline spread of many of our achievements. Aside from that, you will find a supplement detailing the motivations behind the creation of the Ontario Engineering Academy, a one stop hub for engineers to retool, upskill, and pivot for the fluctuating needs of the industry.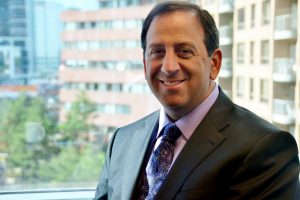 Unfortunately, our celebratory mood has been hampered by the very real concerns of the global pandemic, COVID-19. We have seen COVID leave a path of destruction in its wake; deaths, sickness, and a wounded economy has been the story of the last few months, and in the upcoming months, we'll be dealing with the damage left behind.
During the tumult, I was proud to see the OSPE team swiftly respond by working from home. While the transition was jarring, with the use of online tools, we have been able to settle into a working routine that mimics our office life and allows us to fully participate in the social distancing measures mandated by the government. We recognize the importance of these measures in curbing the spread, and have been working out of our homes since early March.  We will continue to do so until the government determines it is safe for us to return.
COVID-19 means that many events have been altered or postponed. Our Annual General Meeting (AGM) was held online, we held a virtual Engineering Employment Event, and pushed in-person events to the Fall and Winter, with the hope we can hold them. We've been hard at work transitioning these events, hoping we can play our role in jump-starting the economy when the time comes and provide engineers the same level of service when ready.
While we've kept our regular focus on long-term planning and building that provides the engineering community a sense of continuity, we've also been providing COVID-19 related information as we can. Outgoing President, Tibor Turi, and I have been happy to provide weekly updates via YouTube that focus on how OSPE and engineers are responding to events. Alongside this, we have been regularly updating our blog with COVID-19 information and have a dedicated resources page on our website. In March, we provided a free online webinar on working from home with tips for our engineering community. Lastly, I'm proud to say OSPE partnered with the Ontario General Contractors Association and Alliance Creative Marketing to donate 10,000 masks to healthcare workers.
Beyond OSPE, I'm proud to see the engineering committee confront the issues from COVID-19 directly. I'm happy to report that amidst the doom and gloom in the news, there have been several stories of engineers uniting and rising to the challenges that the pandemic creates, namely: witnessing engineers repurpose and retool production lines to meet the PPE and ventilator needs, pandemic modelling that has assisted public health officials, and individual engineers have been stepping up to donate their time and skills to mitigating the spread.
The COVID-19 situation has been a challenge for us all. In the true spirit of engineering—challenges are opportunities to lift society and work towards its betterment. I'm proud to say that our team at OSPE responded proactively to the shift, and the broader engineering community has taken a true social perspective.
Have any questions, comments or concerns for your President & CEO? Let them know in the comments below!