Are you an internationally educated engineer, engineering technologist or geoscientist interested in working in Ontario's environment sector? Do you feel confident that you have the communication, networking and job search skills you need to find and land your next big career opportunity?
We all know that the job search process can be overwhelming. After all, where do you begin? How do you find an engineering job opportunity that's the right fit for you?
In just 6 weeks, OSPE's "Skills and Jobs in Ontario's Environment Sector" Bridging Course can help bring you one step closer to a rewarding engineering career in Canada by providing you with the skills that you need to not only begin your career, but also to continue growing and advancing as a professional in Ontario's environment sector.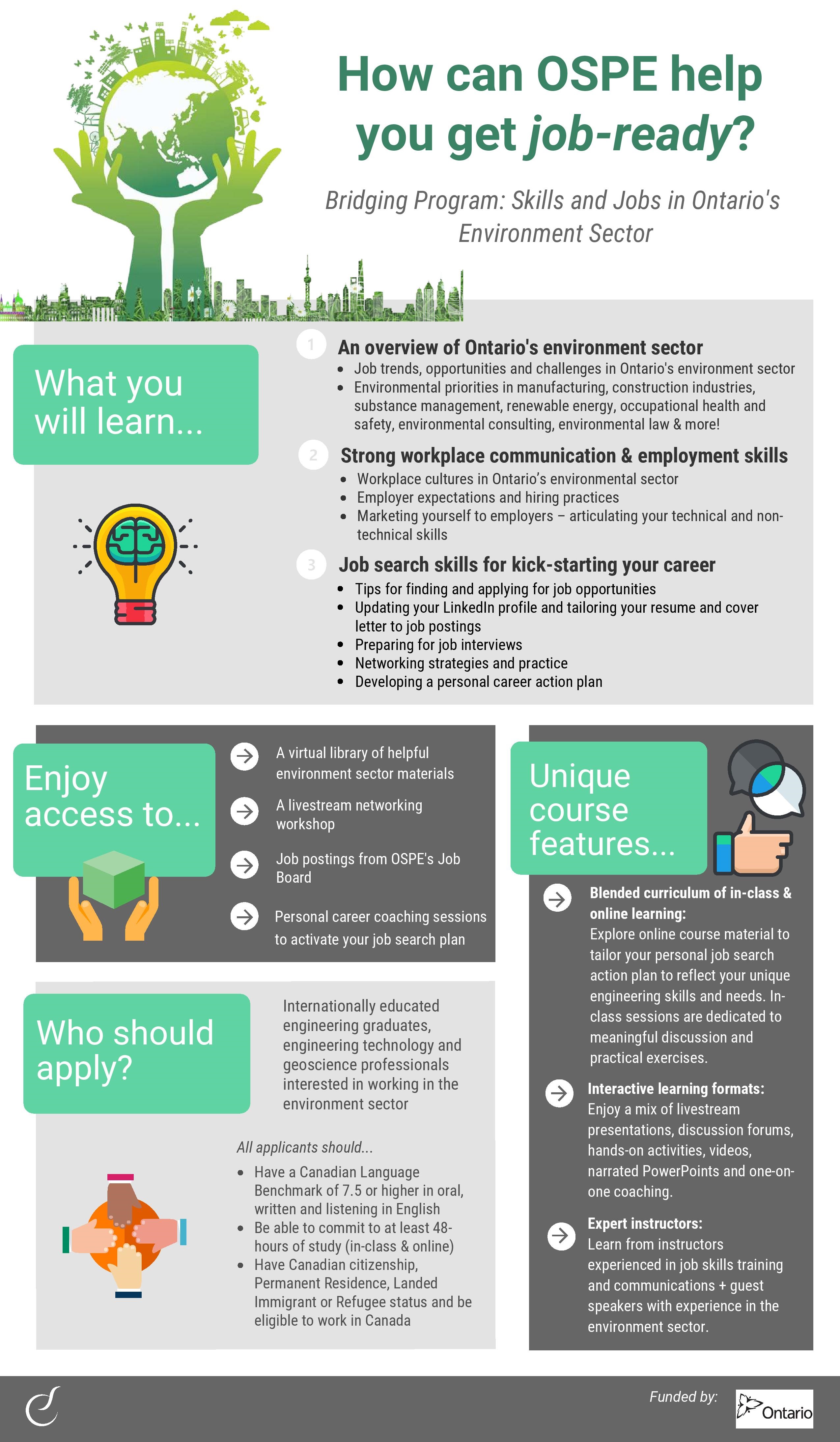 *Classes are Tuesday and Thursday afternoons for 6 weeks.
*Program cost: $55 +HST
For further information, contact the program's project manager at jwright@ospe.on.ca.
Are you looking to obtain your licence to become a professional engineer in Ontario? Check out our other bridging program opportunity.