Featuring presentations by professional engineers on Small Modular Reactors, Passive Magnetic Inspection, 3D Simulation and Bioregenerative Building Design
Learn all about it at The Future of Engineering– October 6-7, 2021
Don't miss out on this chance to attend Canada's largest engineering, diversity, sustainability, recruitment, and professional development conference. Connect with some of the biggest names in engineering, academia, and industry, while we explore what must be done in Ontario and Canada to remain competitive. OSPE members receive special event pricing for the conference. Not a member yet? Bundle your conference ticket with an OSPE membership when you register, to receive $20 off your registration.
Hosted by the Ontario Society of Professional Engineers (OSPE), the conference will be broken down into the following four learning streams: Engineering Workforce, The Future of the Engineering Profession, Sustainability and Innovation, and Artificial Intelligence. Each learning stream will include a series of five presentations, bringing forward industry leaders and subject matter experts to share their expertise and connect with audiences on the latest opportunities, challenges and innovations in that particular stream.
Getting To Zero – The Role of Passively Safe, Small Modular Reactors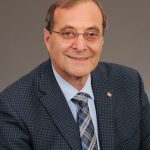 Long-time OSPE Energy Task Force member and subject matter expert Paul Acchione, P.Eng., will be kicking-off the Sustainability & Innovation learning stream on the first day of the conference.
Paul is a former Chair of the OSPE Board of Directors and a Fellow of the Canadian Academy of Engineering with over 49 years of engineering and management experience in the electricity sector.
Paul's presentation will describe how passively safe, small modular nuclear reactors can play a key role in achieving a zero-emission, economy-wide, sustainable energy system at an affordable cost by:
Improving the dependable capacity value of variable renewable energy sources like wind, solar and hydro
Eliminating existing stockpiles of long-lived spent fuel from existing large thermal reactors
Eliminating the risk of large radioactive releases to the public from plant equipment failures
Eliminating the risk of weapons proliferation by avoiding the use of fresh enriched fuels like Uranium-235
Supplying dependable zero emission energy in the form of electricity, steam, hot water and hydrogen
Eliminating schedule and budget risk by using mass production and factory fabrication technologies
Passive Magnetic Inspection Provides Quantitative Infrastructure Condition Assessment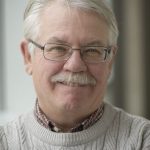 Maurice Dusseault, P.Eng., has a long history in engineering academia, but also has many ties to industry. With dozens of patents to his name, over 100 professional practice reports, and several start-ups created based on his developments, Maurice brings a diverse perspective to The Future of Engineering.
His presentation will focus on Passive Magnetic Inspection (PMI), which is said to be an economically attractive means of rapid corrosion and crack detection in steel goods. PMI allows owners to develop and maintain a quantitative condition history of their assets by allowing the assessment of columns, slabs and connections, and if repeated regularly, guides risk mitigation procedures and cost/time management.
Participants of this session will walk away with a greater understanding of what PMI is, and how it can positively contribute to the sustainability of buildings.
Using Realistic 3D Simulation to Enhance Teaching Machine Control Programing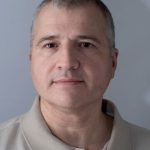 Wayne Schaefer, P.Eng., Professor of Industrial Automation at Niagara College, is an Electrical Controls Engineer with 35 years of experience in programming and troubleshooting a wide variety of PLC, CNC, and robotic systems utilized in machining, casting, assembly, and testing equipment.
Attendees of this session will be shown examples of how using a realistic 3D Simulated Factory environment to demonstrate a real-world machine control systems can enhance teaching machine control programming through concepts of the Universal Design for Learning.
Bio-Regenerative Buildings Design – An Indoor Nature-Based Solution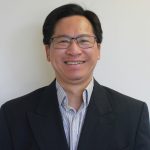 Phil Fung, P.Eng., Managing Principal at SRS Consulting Engineers Inc., has developed a vision for the design of affordable, self-sustaining, and regenerative multi-unit residential buildings.
Phil's presentation will focus on how bio-regenerative building design can transform and potentially save many of our global ecosystems – the majority of which are currently being degraded due to the unsustainable resource and land uses.
The multifaceted bio-regenerative
design approach includes:
Biophilic design which reconnects occupants with nature and natural elements to enhance
personal well-being
Bio-synergistic design that integrates living and non-living components for optimal building
systems design
Biomimetic design that takes nature as the model for engineering solutions
Participants of this session will gain insights into the UN's Millennium Ecosystem Assessment, how many of those ecosystems are currently degrading, and why regenerative building design may be able to reverse that degradation.
The Engineering Profession and the Climate Crisis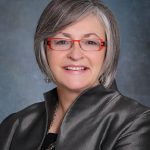 Climate change is a global urgent issue, and its impact is being felt in the majority parts of the world. Studies and research show that the actual estimate indicates an increase of the temperature by about 2°C by the end of this century.
The climate crisis and the role that engineers will play in it, is the topic of discussion for the final session of our Sustainability & Innovation learning stream at The Future of Engineering Conference. Presented by Marilyn Spink, P.Eng., and David Lapp, P.Eng., this presentation will look at how engineers have the most important role to play to mitigate the issue and find the best and fastest possible solutions to the climate crisis.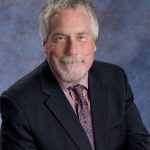 David is a professional engineer who after 20 years of experience in consulting engineering and scientific investigation of marine navigation in ice-covered waters, joined Engineers Canada as Director of Professional Affairs in 1997, and has assumed a variety of roles since. David supported the development and implementation of the PIEVC Engineering Protocol, a qualitative process to assess climate risk and vulnerability of civil infrastructure and buildings at a screening level.
Marilyn Spink, P.Eng., is a professional engineer with extensive metallurgical processing expertise, having spent over 25 years managing the technical delivery of complex steelmaking and mineral development projects throughout the world. She has successfully managed multi-discipline engineering design teams to deliver projects located in North and South America, Africa and Southeast Asia.
Next Steps
Sustainability & Innovation is just one of four engaging learning streams being discussed at OSPE's Future of Engineering Conference. Learn more about the Conference's other learning streams here and all about our array of incredibly talented presenters here. We'll be providing more information on exciting sessions at the Future of Engineering as we countdown to the virtual conference on October 6 & 7. Register to get your ticket at https://www.engineeringconference.ca/2021/begin.