Featuring panel discussions on Building Emotional Intelligence, the Future of the P.Eng. Licence, Qualifications-Based Selection in Ontario, and Generating Accountability in Diversity and Inclusion Work
Learn all about it at The Future of Engineering– October 6-7, 2021
Don't miss out on this chance to attend Canada's largest engineering, diversity, sustainability, recruitment, and professional development conference. Connect with some of the biggest names in engineering, academia, and industry, while we explore what must be done in Ontario and Canada to remain competitive. OSPE members receive special event pricing for the conference. Not a member yet? Bundle your conference ticket with an OSPE membership when you register, to receive $20 off your registration.
Hosted by the Ontario Society of Professional Engineers (OSPE), the conference will be broken down into the following four learning streams: Engineering Workforce, The Future of the Engineering Profession, Sustainability and Innovation, and Artificial Intelligence. Each learning stream will include a series of five presentations, bringing forward industry leaders and subject matter experts to share their expertise and connect with audiences on the latest opportunities, challenges and innovations in that particular stream.
The Future of the Engineering Profession learning stream features panel discussions focused on:
Building Emotional Intelligence (EQ) to Drive Diversity & Inclusion
Emotional intelligence (EQ) is at the core of building productive working relationships, enhanced team collaboration, conflict management, and bridging cross-discipline dialogue. These are all necessary to creative diverse and inclusive workplace cultures. A significant component of inclusion is ensuring that employees from underrepresented and equity seeking groups are heard, seen, and respected at work.
Creating teams that are empathetic to needs and experiences of diverse communities is a core component of achieving this. This panel will discuss what emotional intelligence is and why is integral to the success of diversity and inclusion initiatives.
Several experts in the field of Emotional Intelligence and Diversity and Inclusion, from across a variety of industries and experiences will come together for this panel to share their stories of how adopting EQ in their organizations lead to successful business outcomes.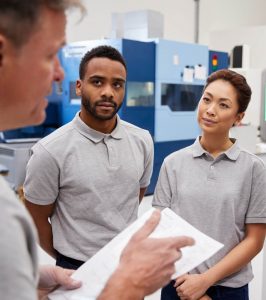 Panelists include:
Licensing – the future of the P.Eng. in the Face of Emerging Technology
The Engineering profession, much like other professions, is facing disruptive change due to emerging technology. It has been predicted that by 2030, 40% of all jobs today will be automated. This is the not the first time in history that advances in technology and human resourcefulness have impacted how a society performs. What can be done in Ontario to ensure engineers remain relevant?
To discuss this topic, we've gathered representatives from national and international engineering regulators. Representatives, from Engineers Canada, the National Society of Professional Engineers (NSPE), the Association of Professional Engineers and Geoscientists of Alberta (APEGA), and a former president of Professional Engineers Ontario (PEO) will come together to find solutions to the challenges ahead for engineers.
Sharing their expertise on this panel will be:
Improving Access to Opportunity for Underrepresented Groups
Achieving diversity within organizations takes making intentional changes on how employees are recruited and promoted. This panel will focus on how organizations are working to attract diverse talent, what they are doing to implement inclusive succession planning, and how they are facilitating a sense of belonging, connection, and networking for employees.
The panel features:
Qualifications-Based Selection in Ontario
Qualifications-Based Selection (QBS) is an internationally recognized best practice for the procurement of engineering services. It is a competitive, sound, and fair process that selects firms that are best qualified for the project. This best practice has been mandated by law in the United States since the 1970s (The Brooks Act), and more recently in the city of Calgary and province of Quebec.
However, QBS is still not the norm in Canada, and jurisdictions like Ontario do not use this international best practice for provincial infrastructure projects. This panel will discuss the benefits, opportunities, and challenges of implementing QBS in Ontario, along with the role professional engineers and the engineering community will have in the implementation of this framework.
This panel will feature representation from other organizations that are advocating for QBS like OSPE, including: ACEC-Ontario, The Ontario Association of Certified Engineering Technicians and Technologists (OACETT), and the Ontario Association of Architects.
Panelists include:
Generating Accountability in Diversity and Inclusion Work
As organizations embark on their diversity and inclusion journeys, it is imperative that they set clear goals and metrics to measure the impact of their work. Ensuring that progress towards more diverse and inclusive workplaces is measured demonstrates a sense of real commitment from employers. This panel will discuss whether employers are measuring progress, what tools they are using to do so, challenges and opportunities, and next steps in securing a more diverse and inclusive future for the engineering and STEM fields.
On this panel will be:
Join us as they share what they've implemented and learned along their diversity and inclusion journeys.
Next Steps
The Future of the Engineering Profession is just one of four engaging learning streams being discussed at OSPE's Future of Engineering Conference. Learn more about the Conference's other learning streams here and all about our array of incredibly talented presenters here. We'll be providing more information on exciting sessions at the Future of Engineering as we countdown to the virtual conference on October 6 & 7. Register to get your ticket at https://www.engineeringconference.ca/2021/begin.