Featuring presentations and panel discussions from professional engineers on Pay Inequity in Engineering, Leadership Development for Engineers, the Impact of New Technologies on Engineering Work, the Benefits of a Non-Traditional Engineering Team, and the Future of the Workplace after COVID-19
Learn all about it at The Future of Engineering– October 6-7, 2021
Don't miss out on this chance to attend Canada's largest engineering, diversity, sustainability, recruitment, and professional development conference. Connect with some of the biggest names in engineering, academia, and industry, while we explore what must be done in Ontario and Canada to remain competitive. OSPE members receive special event pricing for the conference. Not a member yet? Bundle your conference ticket with an OSPE membership when you register, to receive $20 off your registration.
Hosted by the Ontario Society of Professional Engineers (OSPE), the conference will be broken down into the following four learning streams: Engineering Workforce, The Future of the Engineering Profession, Sustainability and Innovation, and Artificial Intelligence. Each learning stream will include a series of five presentations, bringing forward industry leaders and subject matter experts to share their expertise and connect with audiences on the latest opportunities, challenges and innovations in that particular stream.
The Engineering Workforce learning stream features many presentations and panel discussions, including:
Show Me the Money! How Pay Equity Continues to be a Barrier to Inclusion in the Engineering and Geoscience Professions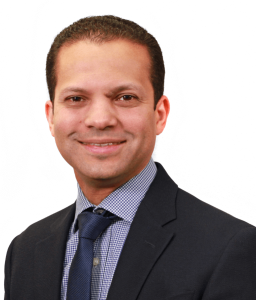 Pay equity in engineering is still an ever-present issue. It's important to understand where the inequities lie so that we can create strategies to fill those pay gaps.
This session presented by Mohamed El Daly, P.Eng., from the Association of Professional Engineers and Geoscientists of Alberta (APEGA), shares the data and extensive analysis of the five-year engineering salary survey re-examination, as well as discusses policies and strategies that can be implemented at the organizational level to "level the paying field!"
Mohamed El Daly, P.Eng., is an award-winning diversity and inclusion champion that oversees APEGA's Outreach, and Diversity & Inclusion portfolios while providing guidance to hundreds of volunteers in APEGA's 10 branches across the province.
Join this session for an inside look into how one of Canada's largest engineering regulators is addressing pay inequities in engineering.
Who me, a Leader? Transcending Personal and Professional Barriers to Engineering Leadership
As an engineer, do you see yourself as being a leader in your organization? Well, you should.
To realize its full potential, the engineering profession needs to embrace leadership as an integral aspect of engineers' work. However, leadership development for engineers is a relatively new area of study. This session will present findings from a federally funded research project collaboratively led by OSPE and The Troost Institute for Leadership Education in Engineering at the University of Toronto (Troost Ilead).
The presentation focuses on four research questions:
To what extent do OSPE members view engineering as a leadership profession?
For those who struggle to see the connection, what personal and professional barriers get in their way?

Dr. Emily Moore, P.Eng., Ph.D.

For those who embrace leadership, what has supported and constrained their leadership efforts?

How do the personal and professional barriers identified above break down by gender, race,
nationality, industry, and career stage?
Presented by Dr. Emily Moore, Ph.D., P.Eng., and Dr. Cindy Rottmann, Ph.D. from the Troost Institute for Leadership Education in Engineering (ILead) at the University of Toronto, this interactive session will engage participants in small group discussions to explore the implications of their findings at the level of self, organization, profession, and society.
The Impact of Digital Technologies on How Consulting Engineers Work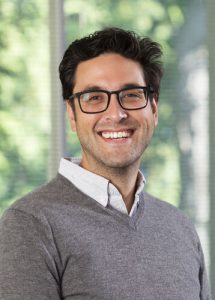 The architecture, engineering, and construction (AEC) industry has been conservative in its willingness to change. An industry typically slow to embrace developing and emerging technology is now going through a massive transformation. Large scale 3D printing, generative design, design process automation through software and a push towards a common data environment for design and construction information represent some of the ways AEC is embracing digital transformation.
Presented by Akira Jones, P.Eng., Principal, Building Information Modelling (BIM) Leader and Mechanical Engineer at HH Angus, this session will explore:
Digital technologies that are impacting how we design the built environment today and potentially disrupting tomorrow
How traditional engineering workflows are being disrupted and improved with these digital technologies
Enhancement of collaboration with building owners, architects, contractors and other trades
Skill sets that will be required by engineers (or non-engineers) to harness the power of digital technologies in design and construction
Why You Should Build a Non-Traditional Engineering Team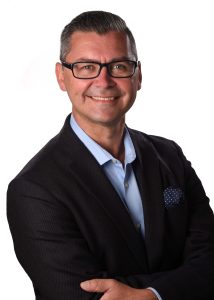 As engineers, we know the typical skills we're looking for when we hire for a new position. We want someone who designs efficiently, is a good communicator, can work as part of a team, and has the hard engineering skills to get the job done. What we don't know are the value-added skills we don't have and should be looking to bring to our existing teams.
In the face of constant technological and environmental change, how can we build the engineering teams of the future without knowing what that future holds?
Join Nick Mocan, P.Eng., President of C.F. Crozier & Associates Inc., as he explains how pivoting your hiring strategies can lead to the creation of teams that have a more holistic approach to solving engineering solutions, no matter what the future holds.
Panel Discussion: Future of the Workplace after COVID-19
The COVID-19 pandemic has had a severe impact on all facets of the economy. However, research shows that the negative impacts of the pandemic on employees has been felt more significantly by women and members of equity-seeking groups. Balancing household responsibilities, concerns about career progression, safety, burnout, and a lack of connection are only some of the challenges employees have faced in the past two years.
With a "new normal" here and more employees favouring a work-from-home model, organizations are at a point of inflection, with the ability to transform working arrangements permanently. However, as decisions are made, it is important to consider: Who benefits? How do organizations drive inclusion in this new reality? How will we build mechanisms that prevent the attrition of women and other under-represented groups in times of crisis?
Featuring professional engineers from various industries and sectors, this panel will focus on the experiences of these engineers, the future of the workplace and ensuring transformation doesn't leave anyone behind. Panelists include:
Next Steps
The Engineering Workforce is just one of four engaging learning streams being discussed at OSPE's Future of Engineering Conference. Learn more about the Conference's other learning streams here and all about our array of incredibly talented presenters here. We'll be providing more information on exciting sessions at the Future of Engineering as we countdown to the virtual conference on October 6 & 7. Register to get your ticket at https://www.engineeringconference.ca/2021/begin.