As 2019 comes to a close, we at OSPE would like to thank each of our dedicated members for sharing their time, expertise and unwavering support with us over the past year. By helping inform our advocacy objectives, guiding our activities, and carrying our message to your communities and networks, you are a vital part of the work we do.
To reflect on all of the hard work that OSPE, its members, its task force and committees have achieved, we're going to take a look back at just a few of the key OSPE highlights from 2019. From advocacy wins, to changing the profile of STEAM in Canada, it's been a busy year at OSPE!
Advocacy
In early April, OSPE hosted its 10th annual Lobby Day and MPP Reception where our Energy Task Force debuted its latest report: Retail Electricity Price Reform: Path to Lower Energy Bills and Economy-Wide CO2 Emission Reduction. If you haven't read the report, it details how a surplus of emission-free electricity can allow the Ontario government to pass savings to the consumer, without imposing any additional costs on infrastructure.
Before the Federal Election OSPE held a Roundtable event where local candidates running for election came and spoke to engineers on the issues that matter most to the profession and community.
On October 1, 2019, recommendations made by OSPE to the Ontario Government were put into place via amendments to the Construction Act. OSPE had worked directly with the government for years to create these new rules.
In late October 2019, the government of Ontario announced it will increase investment into green infrastructure to help small communities with stormwater management. OSPE has been recommending a funding increase since we published a report on the subject back in July of 2017.
Finally, in late November, the Hon. Jeff Yurek, Minister of Environment, Conservation and Parks, announced that the new Excess Soil Regulations will come into effect on July 1st, 2020. OSPE was instrumental in moving this file forward with the release of our joint report on Excess Soils, done in partnership with RCCAO and GTASWCA.
Member Services
We held a variety of events throughout 2019, some member-focused, while others focused on finding solutions to issues in the engineering profession. Some highlights were:
The Profession
One of the biggest pieces of news to come out of the profession this year, was the regulatory review of Professional Engineers Ontario (PEO). The review, conducted by Harry Caton, formerly from the UK Professional Standards Authority, agreed with OSPE's concerns, and found that PEO was "not sufficiently focused on its mandate to protect the public." Mr. Caton made several recommendations on ways in which PEO could be a more effective regulator. The PEO Council has accepted the review and OSPE will continue to follow the review and advocate for change into 2020.
Holiday Hours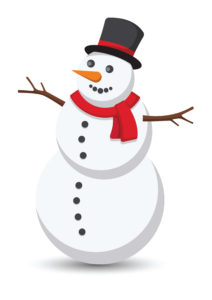 The OSPE office will be closed for the holidays as of December 24th at 1:00pm. The office will reopen on January 2, 2020.
Member Profiles and Communications
Due to the holidays, OSPE will not be posting on the blog for the next two weeks. We will begin again in January of our 20th year with exciting new content that will continue to highlight engineering thought-leaders and projects from across the province.
Nominations for OSPE's Board of Directors
The members who are elected to OSPE's Board of Directors are committed to ensuring that your profession is headed in a direction where your work is valued and your voice heard. You have a say in who represents you.
On behalf of everyone at OSPE, we wish you a warm and festive holiday season! We look forward to continuing to work together in 2020, during our 20th anniversary year, to raise awareness about the vital role that the engineers play in our province and around the world.