Research Reports
OSPE regularly prepares reports to provide government with insight on issues occurring in Ontario and how they impact or involve engineers. Please see OSPE's most recent advocacy reports below.
Entry Level Report
July 2021
This report demonstrates what type of engineering offers the best chance for a new graduate being hired in an entry level position and outlines career paths in different engineering disciplines. It is intended for engineering students, new graduates, and young people in high school (and their parents) considering pursing engineering in university and as a career. The report informs about what to expect when choosing a career and/or engineering discipline to pursue.
---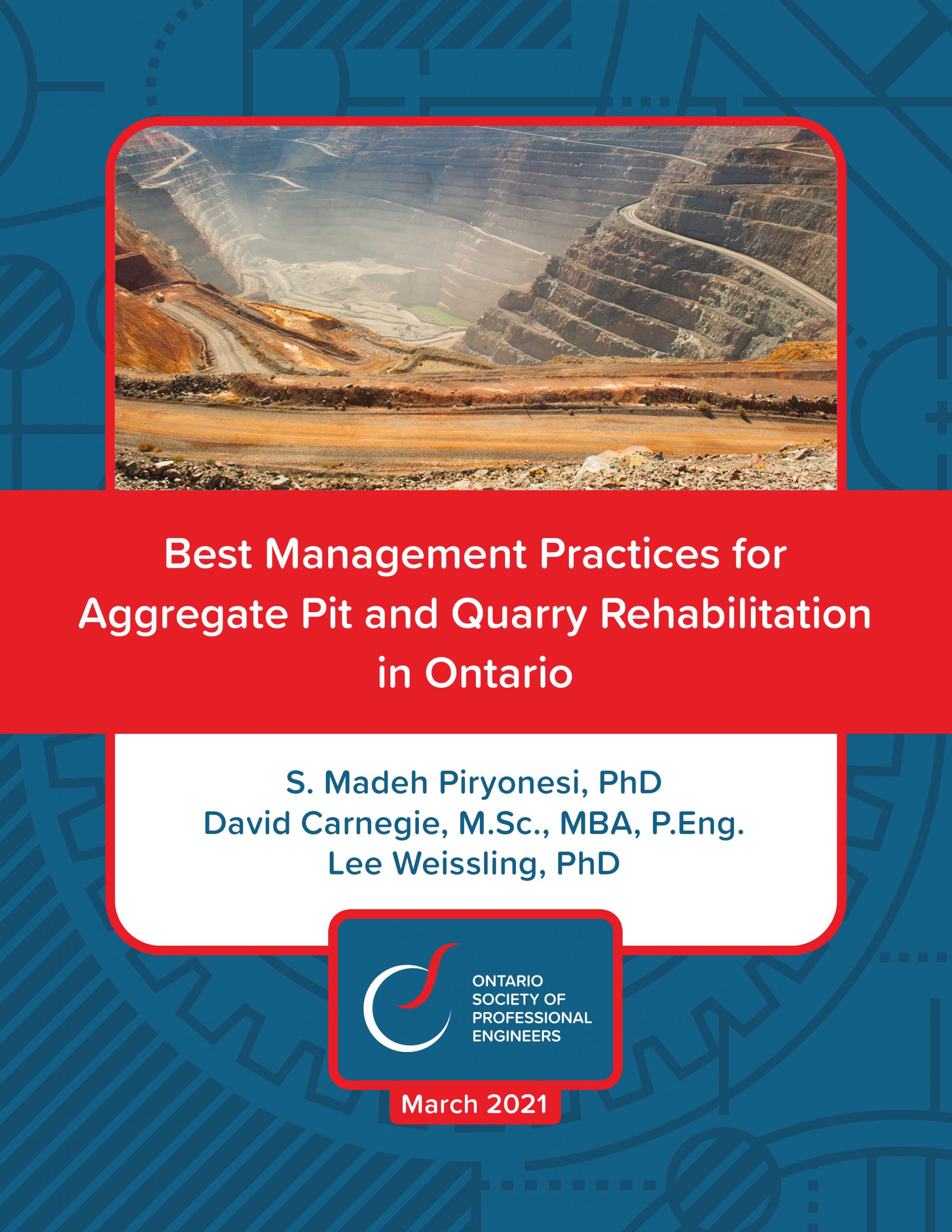 Excess Soil Reports
March 2021
In March 2021, OSPE, with support by an Excess Soil Project Steering Committee, completed a Scientific Report and Best Management Practices on the beneficial reuse of excess soil at aggregate pits and quarries. The reports are intended to assist Qualified Persons (QPs), municipalities, aggregate licensees, and operators in evaluating options for beneficially reusing excess soils to rehabilitate pits and quarries in a safe, economically viable, and climate positive manner.
---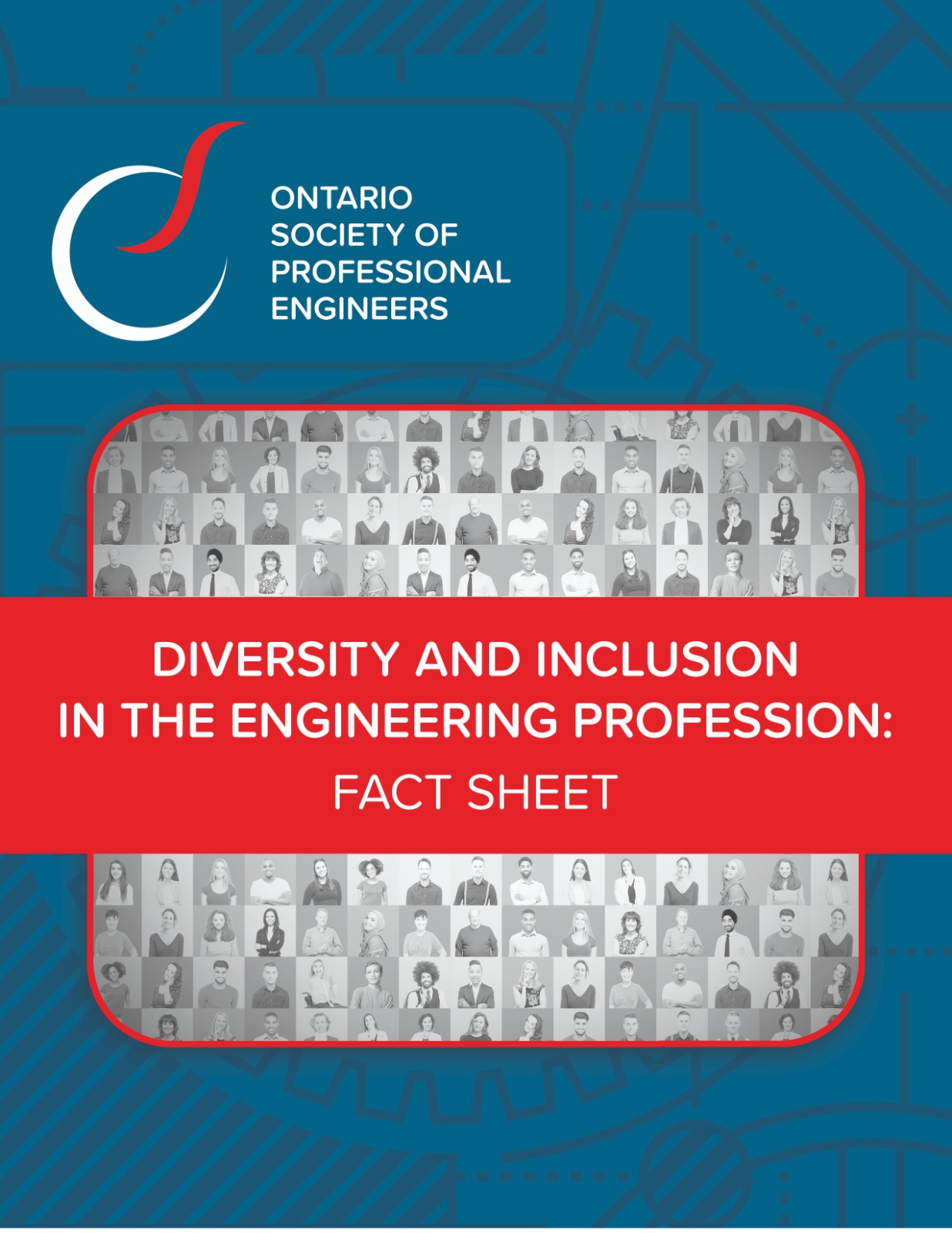 Diversity and Inclusion in the Engineering Profession: Fact Sheet
November 2020
This fact sheet presents data on the demographics of the engineering profession as of November 2020, which reflects the underrepresentation of numerous equity seeking groups, along with the bias and disparity in workplace experiences encountered by minority groups in the field.
---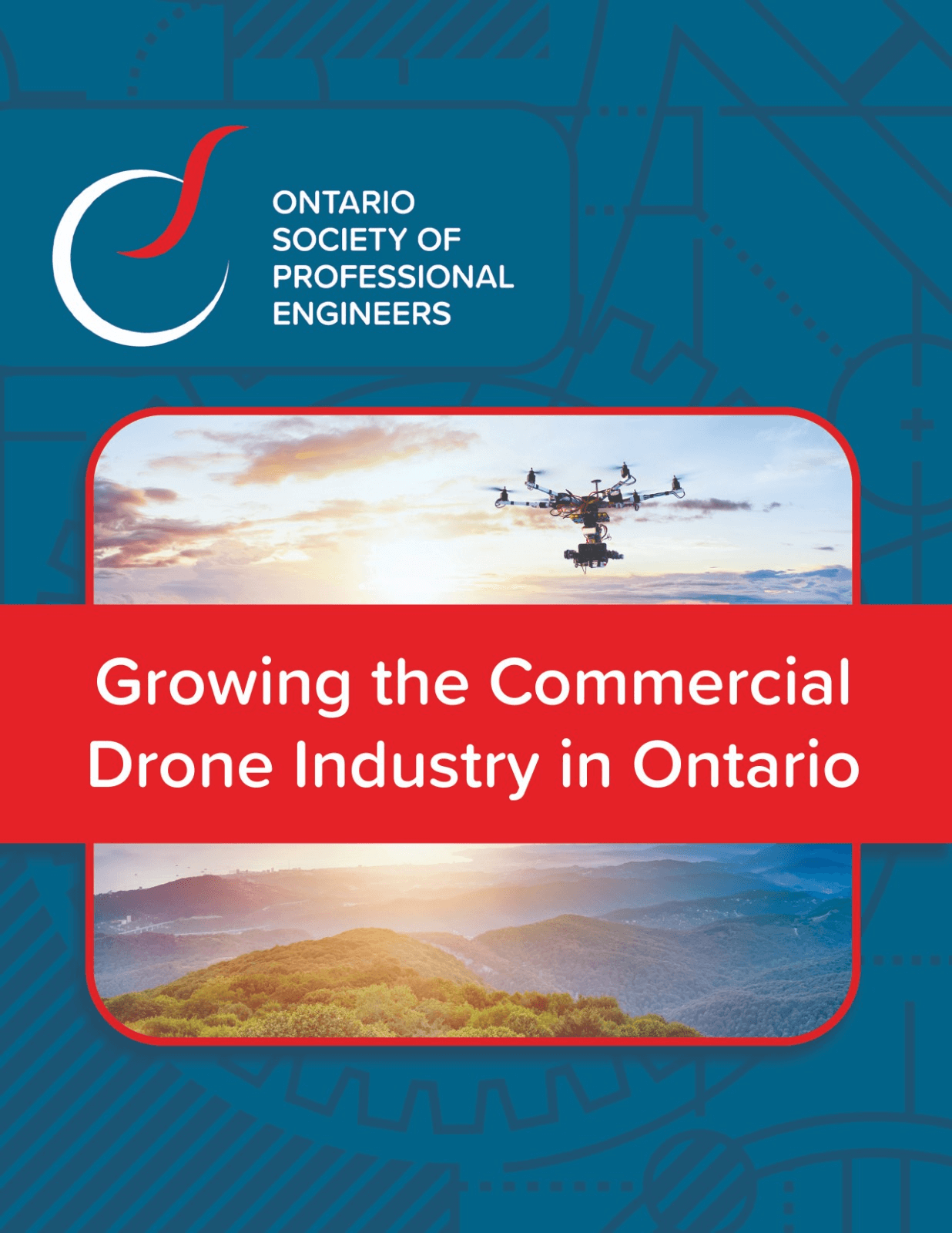 Growing the Commercial Drone Industry in Ontario
November 2020
This report presents an overview of the key issues regarding Remotely Piloted Aircraft Systems (RPAS), or drones, and proposes several recommendations for a provincial policy regarding these technologies. These recommendations focus on promoting the adoption of RPAS in commercial and civil sectors, funding the development of new business models using RPAS technology, and working with all levels of government to create a regulatory environment that promotes safety and innovation. With an effective policy response to this emerging technology, Ontario can create jobs, grow the economy, and adapt our industries to the 21st century.
---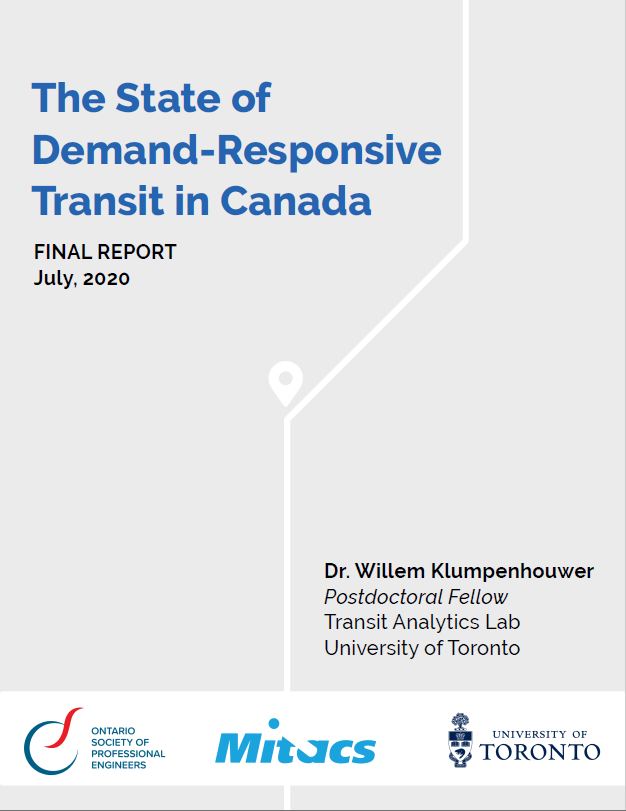 The State of Demand-Responsive Transit in Canada
July 2020
This study investigated the current state of practice of demand-responsive transit in Canada through a series of interviews with transit organizations and vendors. There is a growing number of communities that are being served by demand-responsive transit, including municipalities that had never had transit before. This report synthesizes and outlines some of the challenges, opportunities, and lessons learned from these transit projects.
---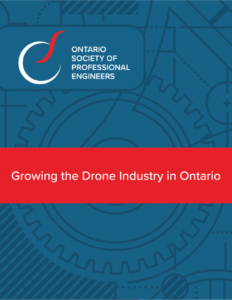 Growing the Drone Industry in Ontario
March 2020
Ontario is facing a critical juncture in the development of its drone industry. Drones, or Remotely Piloted Aircraft Systems (RPAS), can provide services to key industries in Ontario by capturing high quality data from the skies. With Canada's largest economy, government funding programs, and a strong research ecosystem, Ontario is the ideal location to develop this emerging industry. First, obstacles such as international competition, scaling, and the problems arising from day to day adoption of drones must be solved.
Drone services could benefit industries that contribute over $600 billion to our national GDP. Ontario's drone policy should focus on three key pillars to ensure we lead a future global industry set to be worth over $20 billion by 2020:
1. A roadmap for the integration of autonomous aircraft in our airspace
2. Bridging the gap in RPAS technology transfer from research to industry
3. Ontario taking a position of leadership in drone commercialisation
---