Research Reports
OSPE regularly prepares reports to provide government with insight on issues occurring in Ontario and how they impact or involve engineers. Please see OSPE's most recent advocacy reports below.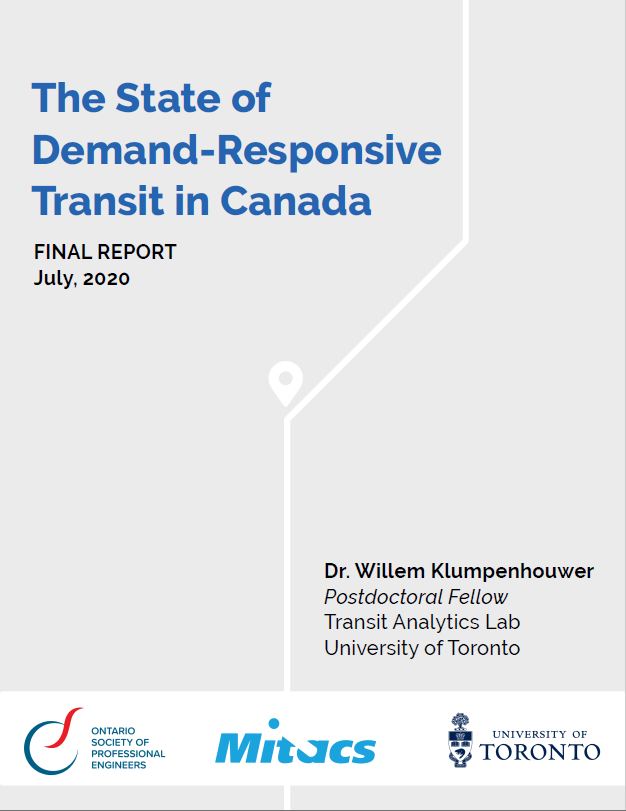 The State of Demand-Responsive Transit in Canada
July 2020
This study investigated the current state of practice of demand-responsive transit in Canada through a series of interviews with transit organizations and vendors. There is a growing number of communities that are being served by demand-responsive transit, including municipalities that had never had transit before. This report synthesizes and outlines some of the challenges, opportunities, and lessons learned from these transit projects.
---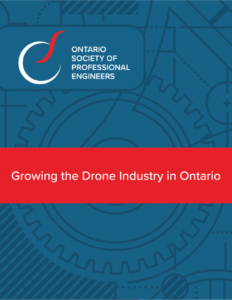 Growing the Drone Industry in Ontario
March 2020
Ontario is facing a critical juncture in the development of its drone industry. Drones, or Remotely Piloted Aircraft Systems (RPAS), can provide services to key industries in Ontario by capturing high quality data from the skies. With Canada's largest economy, government funding programs, and a strong research ecosystem, Ontario is the ideal location to develop this emerging industry. First, obstacles such as international competition, scaling, and the problems arising from day to day adoption of drones must be solved.
Drone services could benefit industries that contribute over $600 billion to our national GDP. Ontario's drone policy should focus on three key pillars to ensure we lead a future global industry set to be worth over $20 billion by 2020:
1. A roadmap for the integration of autonomous aircraft in our airspace
2. Bridging the gap in RPAS technology transfer from research to industry
3. Ontario taking a position of leadership in drone commercialisation
---