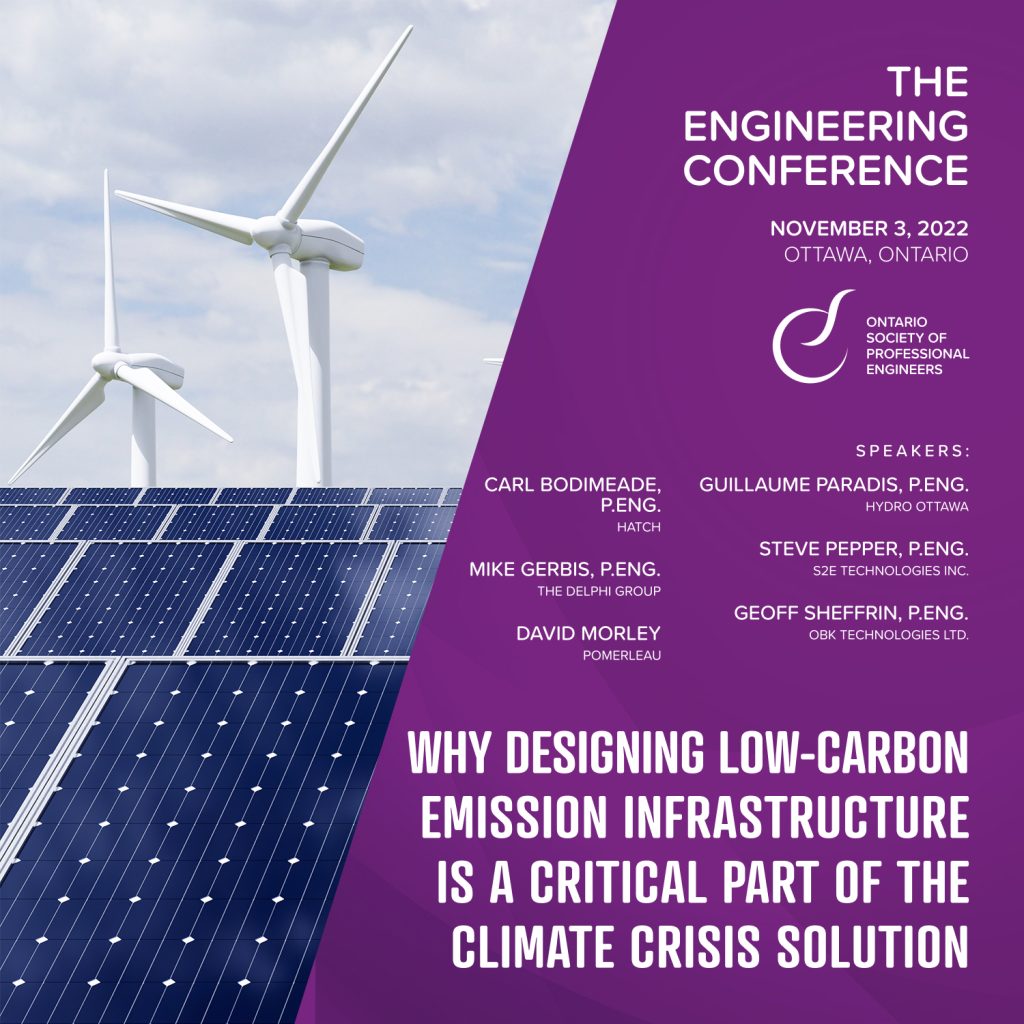 As part of our commitment to a sustainable future, it is essential for engineers to design infrastructure that produces low levels of greenhouse gases. At the 2022 Engineering Conference, OSPE is hosting a panel discussion on this critical topic. This session (Why Designing Low-Carbon Emission Infrastructure Is a Critical Part of the Climate Crisis Solution) will explore opportunities for engineers to build efficient, sustainable infrastructure.
We look forward to welcoming the following industry leaders for this critical discussion:
Carl Bodimeade, P.Eng. (Hatch)
Mike Gerbis, P.Eng. (The Delphi Group)
David Morley (Pomerleau)
Guillaume Paradis, P.Eng. (Hydro Ottawa)
Steve Pepper, P.Eng. (S2E Technologies Inc.)
Geoff Sheffrin, P.Eng. (OBK Technologies Ltd.)
This session is generously presented by our Morning VIP Panel Partner, Hydro Ottawa.
The Engineering Conference is Canada's largest engineering, diversity and recruitment event. It takes place November 3, 2022 at the Shaw Centre in Ottawa. Details including live and virtual registration, and partnership information, are available on the conference webpage.