Congratulations to all of the engineers and engineering graduates in Ontario making a difference this year!
OSPE's role is to provide a platform for engineers to create positive change. There are so many individuals in the profession that are dedicated to leadership and volunteerism, so OSPE will use our blog to celebrate some of the most recent achievements and announcements each quarter. If you want to be featured next, or know someone who has news to share, send us an email or post a comment below.
Professional Engineers Ontario 2021 Council Elections Results Are In
Earlier this week, Professional Engineers Ontario (PEO) released the unofficial results for their 2021 Council Elections. OSPE wants to give a special congratulations to the OSPE members that were elected:
President-Elect: Nick Colucci, P.Eng., BASc, MBA, FEC
Vice President: Marilyn Spink, P.Eng., CSP
Northern Region: Ramesh Subramanian, PhD, P.Eng., FEC (acclaimed)
Eastern Region: Randall Walker, P.Eng. (acclaimed)
West Central Region: James J. Chisholm, P.Eng., FEC (acclaimed)
Congratulations are also extended to: Leila Notash, P.Eng., Patrick Quinn, P.Eng., Christopher Chahine, P.Eng., and Susan MacFarlane, P.Eng., for also winning spots on this year's PEO Council. For more on the unofficial council election results, click here.
---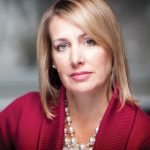 Annette Bergeron, P.Eng., elected as Chair of the Electrical Safety Authority
OSPE would also like to congratulate our past President Annette Bergeron, P.Eng., on her new appointment as the Chair of the Electrical Safety Authority. Not only has Annette served as the President and Chair of OSPE's Board, but she was also President and Chair at PEO, and most recently the President of Engineers Canada.
---
Marilyn Spink, P.Eng., named one of the Top 100 Women in Mining 2020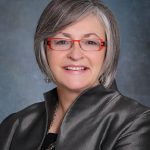 Long-time OSPE member and supporter, Marilyn Spink, P.Eng., was named one of the top 100 Women in Mining in 2020, by Women in Mining – an organization from the UK that advocates for and supports women in the mining industry across the globe.
Marilyn has over 25 years of experience managing the technical delivery of complex mine development projects around the world. OSPE would like to congratulate Marilyn on this amazing, and much deserved, honour.
---
Dr. Janie Wilson appointed to the Board of Canadian Society of Biomechanics
Dr. Janie Wilson received her BSCE in mathematics and engineering (mechanical) from Queen's University (2000), followed by an MASc (2002) and then PhD (2007) in biomedical engineering from Dalhousie University (both under the supervision of Dr. Kevin Deluzio, P.Eng., the current Dean of Engineering at Queen's University). Dr. Janie Wilson runs a multidisciplinary research program in human movement biomechanics, with a focus on understanding the role of joint-level biomechanics and muscle activity in the initiation, progression and treatment of knee osteoarthritis with arthroplasty surgery. OSPE would like to congratulate Dr. Wilson on her new appointment and extend our congratulations to all of the other new Directors of CSB.
Very honoured to be leading our amazing Canadian biomechanics community @CSBiomech. I look forward to connecting with many of you over the next few years. https://t.co/HY2nfTvE7G

— Dr. Janie Wilson (@JanieLAWilson) February 17, 2021