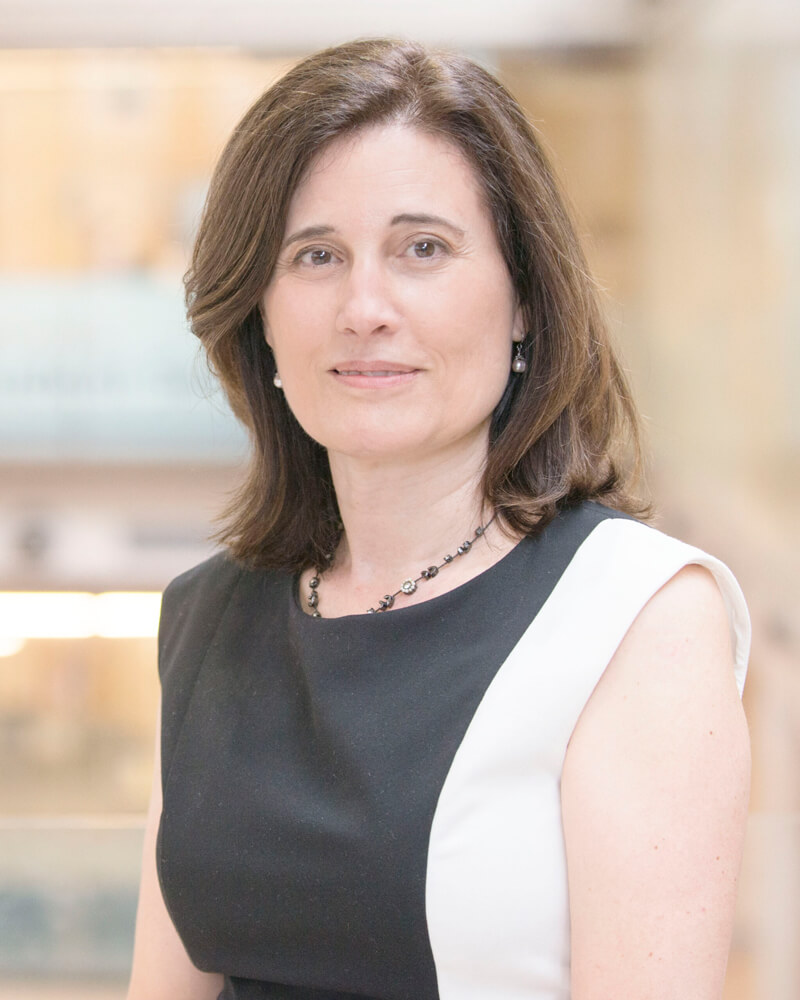 At OSPE, we are pleased to announce that Dr. Marianna Kontopoulou, P.Eng. will be accepting an Engineering Medal for Research and Development at the 2023 OPEA Gala on November 3.
Dr. Kontopoulou is an internationally recognized expert in sustainable polymers and advanced functional materials for technological applications.
She'll be accepting the medal as her research group has produced numerous groundbreaking findings, including innovative, eco-friendly, and industrially feasible methods for producing graphene platelets, which can be used in sustainable solutions for thermal management, lubricants, energy storage devices, and more.
This research has also pioneered the production of electrically conductive, lightweight thermoplastic polymer composites. These composites boast superior mechanical properties and can be used for automotive applications and fuel systems, anticorrosive coatings, and thermal management systems, such as electronic device housings.
In addition to the above, the group has developed environmentally friendly compounding processes that produce fully biodegradable products with comparable performance to petroleum-based polymers. These bioplastics can be used in packaging, foams, and other single-use products, and represent a potential breakthrough in sustainable product development aimed at minimizing environmental footprint.
A Thought Leader
Dr. Kontopoulou's publication record includes over 100 publications in peer-reviewed journals (cited over 4500 times), over 100 conference presentations, 33 keynote and invited lectures and seminars, three patents, and two book chapters. To date, she has received over $18 million in funding from provincial and federal agencies (including over $3 million as principal investigator). Her work has also been supported by leading industry partners including DuPont, Alcereco and Novelis. She has trained 75 highly qualified personnel, including post-doctoral fellows, visiting scholars, and doctoral and master's students.
Throughout her career, Dr. Kontopoulou's contributions to research have been recognized with the Morand Lambla Award (Polymer Processing Society), the Way Memorial Trust Award (Queen's University – Faculty of Engineering and Applied Science), and the Research Leaders Fund Award (Queen's University). She is the Associate Editor of the International Polymer Processing journal and a member of the editorial boards of two journals. She has served as the President of the Canadian Society of Rheology, multiple conference organizing committees, and as guest editor for two journal special issues.
Improving Academia
Outside of the laboratory, Dr. Kontopoulou supports continuous curriculum improvement at Queen's, including incorporating concepts of the UN Sustainability Goals, improving accessibility, and developing mental health programming for engineering students. She is the Academic Integrity Lead in the Faculty of Engineering and Applied Science (FEAS) and a FEAS representative for the Engineers Canada 30 by 30 initiative (which aims to increase the national proportion of newly licensed female-identifying engineers to 30 percent by the year 2030).
Visit the Society Notes blog to read more about the talented and deserving OPEA awardees of 2023.