This guest post was contributed by Visual Knowledge Share Ltd. VKS is a software solution for manufacturers faced with paper-driven shop floor processes that are outdated/inconvenient for advancing day-to-day operations. VKS helps manufacturers reduce operational costs by facilitating the creation, management and deployment of smart, digital work instructions.
Picking up where we left of in part 1 of our discussion on "Industry 4.0", it is important to address the role that people will play in Smart Factory manufacturing processes. Despite common misconceptions, people will continue to play a critical (albeit different) role.
Manufacturing in the era of Industry 4.0 will require a higher skilled and more informed human foundation in every facility, and not surprisingly, we'll need industry 4.0 technologies to have the capabilities required to effectively integrate people into the Smart Factory.
Important steps for migrating to the Smart Factory
—
The first task for many manufacturers starting this journey is to migrate paper processes to digital formats.  Why is this a great starting point?  Well, Industry 4.0 depends heavily on real-time data traceability, so attempting to implement Industry 4.0 into a facility that runs on paper would be like attempting an Everest expedition in running shoes. You won't get very far… Take a look at this article on going paperless in FABship Magazine.
Sticking with the Everest analogy, a Manufacturing Execution System (MES) will act as your climbing boots and crampons. Incorporating a flexible MES will allow you to implement:
Paperless Work Orders – Rather than printing work order packets with route cards, use an Application Program Interface (API) to allow your MES to communicate directly with your ERP. This way, the shop gets all the information needed about the order electronically.
Visual Work Instructions – Documenting best practices and standard work has historically meant updating a locally stored text file in Microsoft Word or Excel. This approach is often too slow, difficult to manage and is usually ignored by the shop floor team. A good MES will give you the ability to create, manage and deploy work instructions in a digital and visual format straight to the shop floor, while also managing version changes, document approvals and more, in a streamlined and standardized fashion.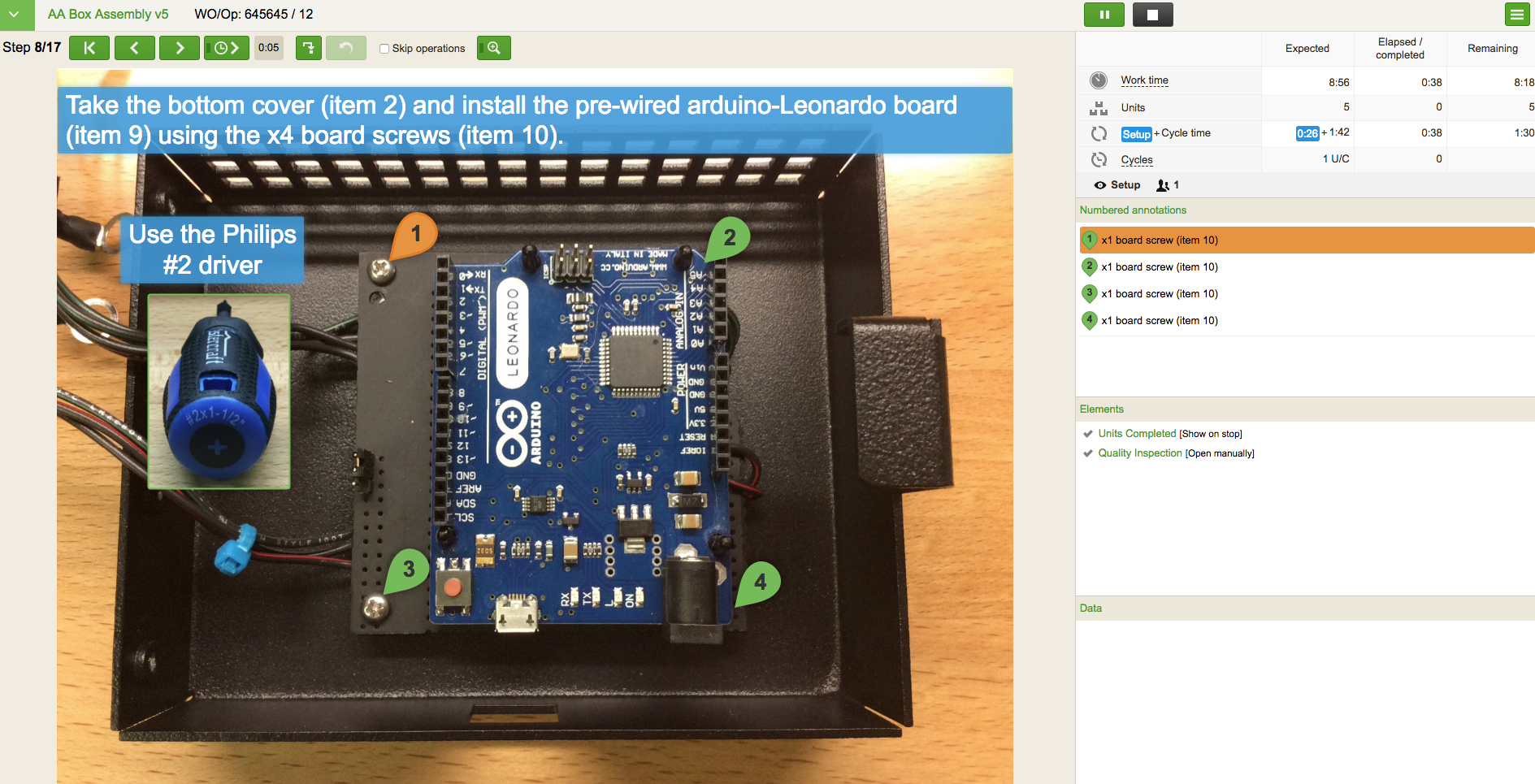 Data Capture – Recording quality data digitally provides engineers a real-time view of the shop floor, enabling them to make better decisions more efficiently, thereby reducing the impact of quality issues. In fact, using SPC, engineers can predict process fluctuations and make adjustments before a problem occurs. This is near impossible using paper.

Decision Makin

g

– Many critical decisions can be automated using built-in intelligence. Most quality programs have standard countermeasures that are initiated given certain conditions.  Welcome to the world of artificial intelligence. The best MES applications can be programmed to take specific actions, when specific conditions are met, which allows your engineering team to focus on innovation and designing better products or processes, rather than on sustainment.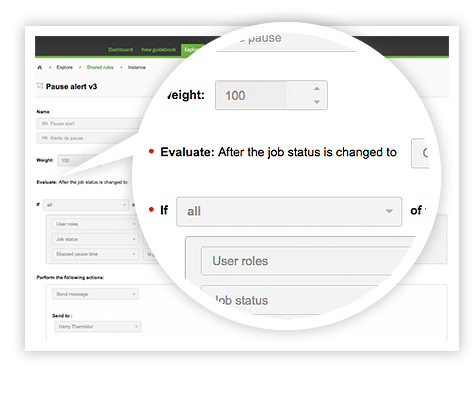 Digital, Integrated Reporting – Real-time access to data is the backbone of any manufacturing operation. In terms of shop floor traceability, it's important to know the "Who, What, When and Where," so root cause can be determined, and managers can ensure accountability and identify corrective actions. Additionally, understanding the operation at a macro level is important for determining the overall performance of the facility, work centre or even individual operators.
The Everest Analogy
—
The Mount Everest analogy is undoubtedly relevant when talking about such a significant transition in the global manufacturing industry. If we think about how teams of climbers approach an Everest expedition, it's not done on a whim and it's not done quickly. Climbers spend months and even years planning and strategizing. They break the expedition up into smaller, more manageable components. They understand their limits and the risks. Then, they act on each component according to their plan.
Migrating to Industry 4.0 is very much the same. Planning is key, as is understanding the limits of your team and the risks to your operation. The irony here is that the biggest risk to Ontario-based manufacturers is the risk of inaction.  Assuming the things that made you successful in the past will continue to make you successful in a world where technology is advancing faster than ever, will result in a less competitive Canadian manufacturing industry. In the words of Pablo Picasso, "Action is the foundational key to all success."
If you have questions about how to take the first step in your Industry 4.0 migration to the Smart Factory, take a look at these instructional white papers and use cases.
About the Author
Shannon Bennett is a Business Development Manager at Visual Knowledge Share Ltd. He has over 20 years of experience leading manufacturing, warehousing and transportation teams, as well as support roles in Engineering and Project Management. He has a BAAS Degree in Engineering Technology and Business Management from St. Edward's University in Austin, TX. His professional passion lies in the creation of a continuous improvement mindset, working with frontline leadership teams to implement tools and methodologies that create ever increasing value for the company and its customers.