On March 31, Ryerson University announced its appointment of Dr. Mohamed Lachemi as the university's ninth President and Vice-Chancellor.
The Ontario Society of Professional Engineers (OSPE) wishes to extend its sincerest congratulations to Dr. Lachemi for this well-deserved honour. A civil engineer by training, OSPE believes that Dr. Lachemi is well-positioned to provide the leadership, inspiration and direction that will allow Ryerson to continue toward its vision of becoming Canada's leading comprehensive innovation university.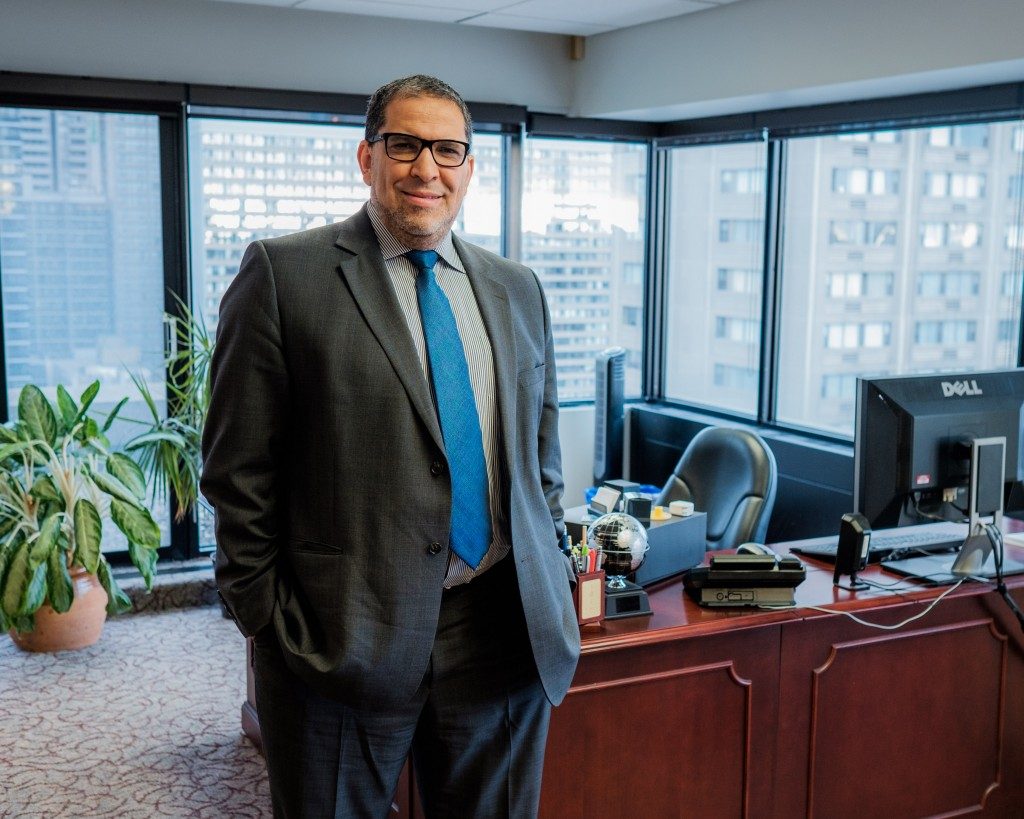 "We applaud Ryerson's Board of Governors for recognizing Dr. Lachemi as an innovator, award-winning teacher, mentor and pioneering researcher. It's these qualities, among many others, that make him ideally suited to lead Ryerson into the fourth industrial revolution," OSPE's CEO Sandro Perruzza stated. Perruzza adds that having an engineer and leader who understands the importance of innovation, entrepreneurship and the role that engineers play in developing new technologies, will have far-reaching benefits for Ryerson and the province as a whole.
On April 4, OSPE had the privilege of hearing Dr. Lachemi speak during his first official address as President at the release of the Ontario Chamber of Commerce's (OCC) latest report, Passport to Prosperity: Ontario's Priorities for Immigration Reform. The report's 9 recommendations aim to reduce Ontario's skills gap and improve the labour market outcomes of immigrants.
Also in attendance at the event were the Honourable John McCallum, Canada's Minister of Immigration, Refugees and Citizenship, and Minister Michael Chan, Ontario's Minister of Citizenship, Immigration and International Trade, who also participated in a panel discussion. Ratna Omidvar, Executive Director of Ryerson's Global Diversity Exchange and recent appointee to the Senate of Canada, delivered closing remarks.
International students were a key area of focus within the OCC's report. During his address, Dr. Lachemi explained that he came to Canada 30 years ago as an international student. The OCC's report notes the significant economic benefits of international students studying in Canada, but explains that Canada ranks eighth on the list of top destination countries for international students. In addition to better attracting international students to study options in Canada, the OCC recommends that Canada create employment and permanent settlement opportunities to retain top international talent.
The OCC's report also identified that although 77% of recent immigrants to Ontario – those arriving in the last 5 years – have post-secondary credentials, 43% are employed in low-skilled occupations. This echoes the findings from OSPE's 2015 report, Crisis in Ontario's Engineering Labour Market Report. Based on data from the 2011 National Household Survey, OSPE's report found that 44% of international engineering graduates worked in jobs that did not necessarily require a university degree and only 21% of international engineering graduates actually worked as engineers or engineering managers.
 As the OCC points out, the skills gap costs Ontario up to $24.3B in foregone GDP and $3.7B in provincial tax revenues annually. OSPE concurs with the OCC and believes that the business community, together with government, settlement agencies, professional associations and other stakeholders, have the ability to work together to leverage the skills and global connections that immigrants bring with them.