2017 Ontario Professional Engineers Awards: Recognizing Past, Present and Future Engineering Innovations
—
The Ontario Professional Engineers Awards (OPEA) Gala is the province's most prestigious and anticipated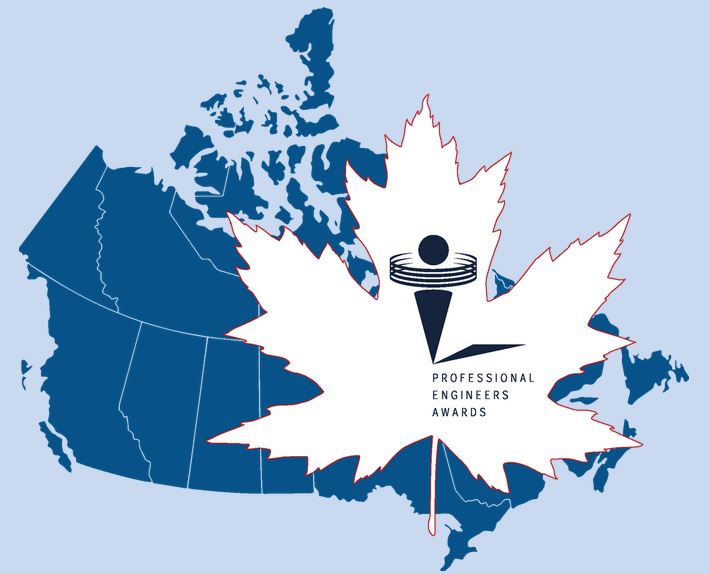 engineering event of the year. Proudly co-presented by the Ontario Society of Professional Engineers (OSPE) and Professional Engineers Ontario (PEO), this annual gala brings industry innovators, business leaders and policy makers together to celebrate and be inspired by engineering excellence and achievement.
​​This year's OPEA Gala will celebrate Canada 150 and the substantial impact the engineering profession has made on the development of our country throughout its history. Today, engineers continue to lead the advancement of every facet of society, creating innovations that are launching Canada into its exciting future. From the aerospace and automotive sectors, to clean technology, mining and robotics, Canadian engineers continue to shape and enhance Ontario's major industries, while solving society's most pressing challenges.
The 2017 Ontario Professional Engineers Awards will recognize:
—
Professional Engineers Gold Medal
Catherine Karakatsanis, P.Eng., FCAE, FEC
Chief Operating Officer, Morrison Hershfield Group Inc.
Engineering Medal – Engineering Excellence category
Endre (Andrew) Bakos, BSc, P.Eng., PMP
Project Manager, Toronto Transit Commission (TTC)
Nicholas Stark, P.Eng., CED, LEED AP, ICD.D
Vice President, HH Angus​
Engineering Medal – Entrepreneurship category
J. Paul Santerre, PhD, P.Eng., FBSE, FAIMBE, FAAAS, FCAHS
Professor, University of Toronto
Engineering Medal – Management category
Samantha Jane Espley, MASc., P.Eng., FCAE
Technical Director, Vale Base Metals
Engineering Medal – Research and Development category
Jan Andrysek, MASc., PhD, P.Eng.
​Scientist, Bloorview Research Institute
Craig Alexander Simmons, PhD, P.Eng., FCSME
Distinguished Professor of Mechanobiology, University of Toronto
Engineering Medal – Young Engineer category
Maximilian Albert Thomas Mantha, P.Eng.
General Manager and Area Manager, Looby Construction
Citizenship Award
Margaret Kende, P.Eng.
Dean of Engineering Technology, Centennial College (retired)
Benny Pang, P.Eng.
Principal Engineering Specialist, Bombardier Inc.
Award for Engineering Project or Achievement
Siemens Canada – Dual Education Program
Thamir (Tom) Murad, PhD, P.Eng., SM.IEEE, FEC
​Head of Siemens Canada Engineering & Technology Academy
Learn more about each of this year's esteemed OPEA recipients and their contributions to the engineering profession by checking in regularly with OSPE's Society Notes blog this fall.
What you need to know about this black-tie affair:
—


Registration for the 2017 OPEA Gala is now open:
For more information, please visit www.ospe.on.ca/opea.